Statistics
Date - 07/23/2011
Elevation - 12,713'/12,234'
Route - Great Dihedral/West Slopes
Miles - 8.5
Elevation Gain - 3,300'
ACME Mapper - Link
CalTopo - Link
Description
Scott was in town from Ohio for several days, and Brian and I were finally able to join him and Kevin in the mountains for some fun. We all met a the Bear Lake Trailhead ready to try Hallett Peak. We made quick work of the approach to Emerald Lake and then scrambled to the base of the Great Dihedral. The Great Dihedral is a three pitch route on the lower half of the first buttress of Hallett Peak. Since Kevin and Scott had been climbing for the past two days, they graciously let Brian and I have the sharp end of the rope for the entire climb. Kevin and I climbed together while Brian and Scott teamed up.
After getting to the middle ledge on the First Buttress, the weather was holding so we scrambled up about 200' for two more pitches of rock climbing on the upper buttress called the Standard Route to reach Hallett Peak's east ridge. Rather than take the easy way down making two rappels lower on the ridge and then down-climbing a descent gully, we went up the east ridge and topped out on Hallett Peak. From the summit we took the trail over Flattop Mountain and then back down to Bear Lake.
Photos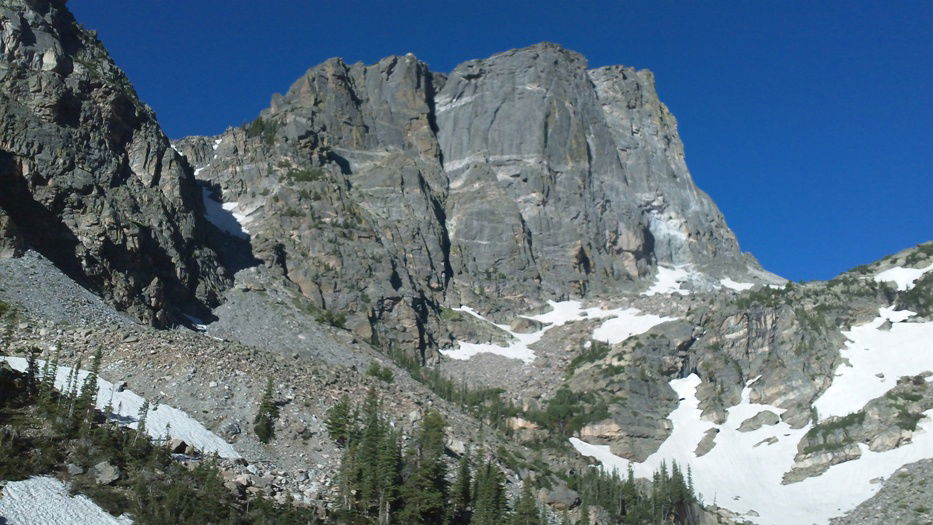 The three buttresses of Hallett Peak.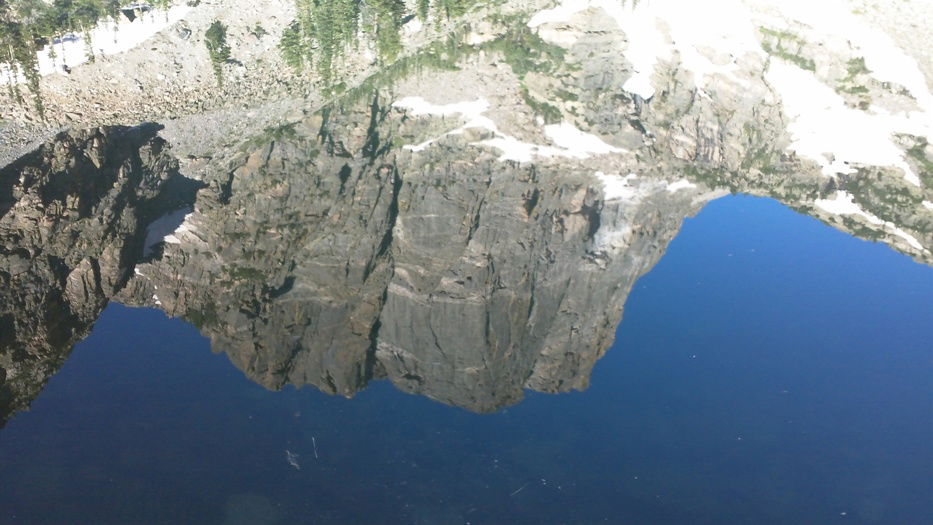 A reflection of Hallett Peak in Emerald Lake.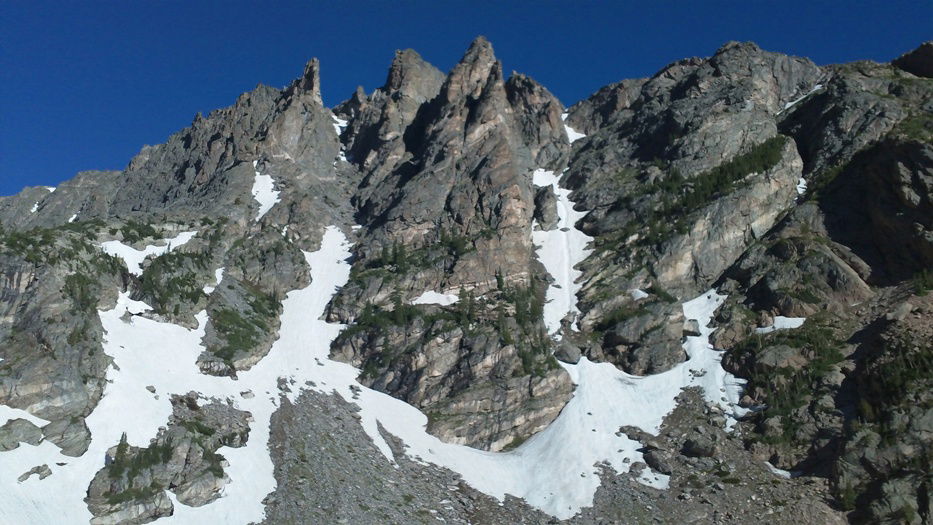 Dragons Tail and Dragons Tooth Couloirs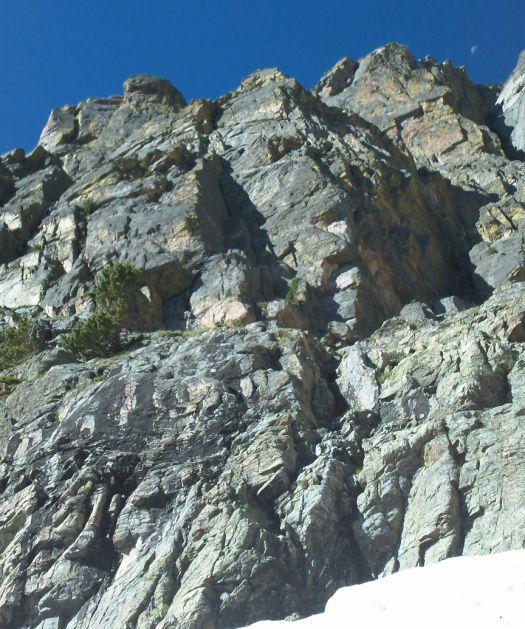 Great Dihedral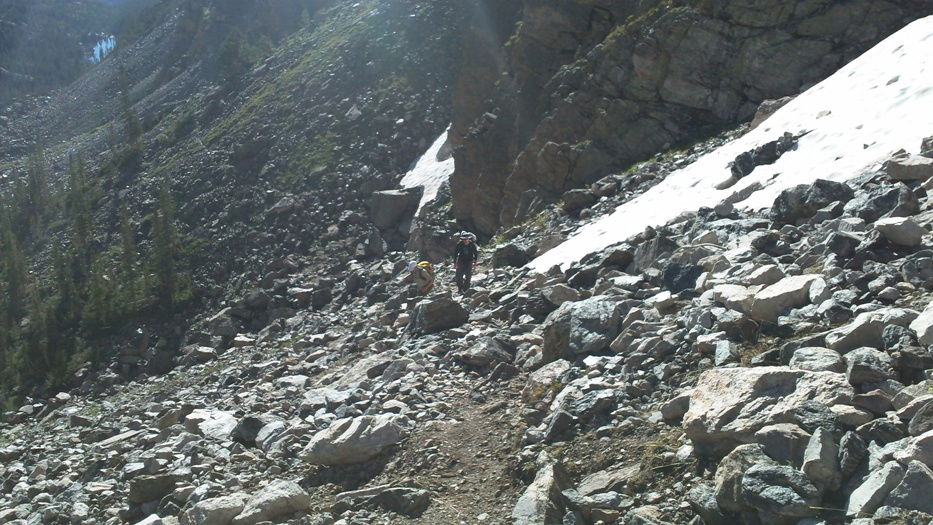 Scott and Kevin on the approach to the climb.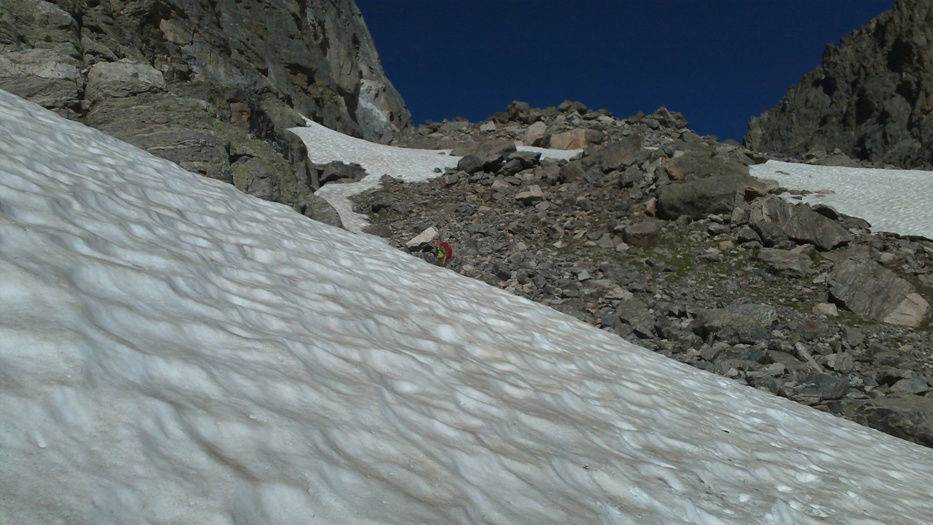 Brian on the approach to the climb.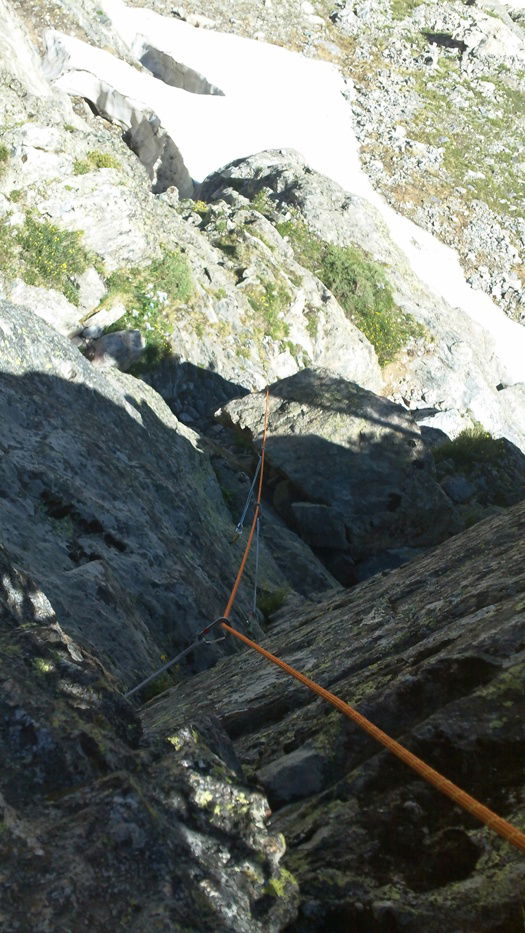 Looking down pitch 1 of the climb.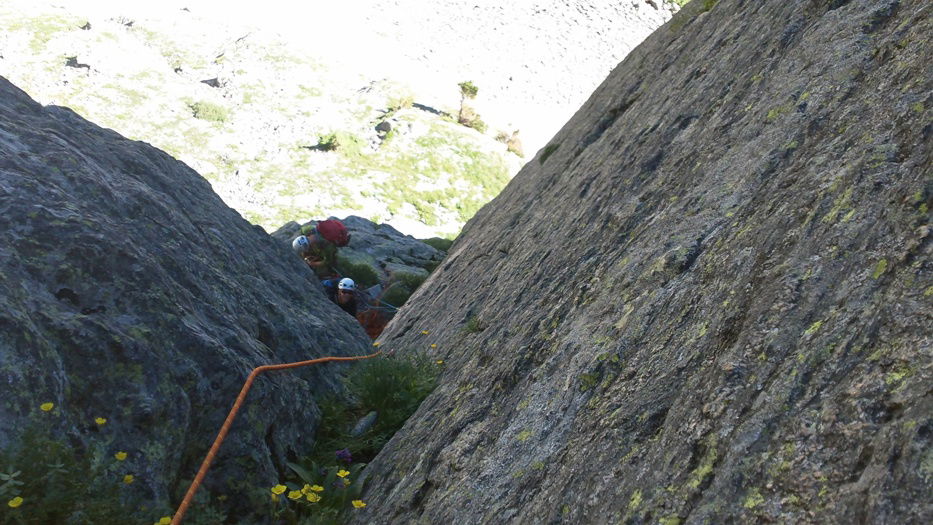 Looking down the start of the second pitch of the climb.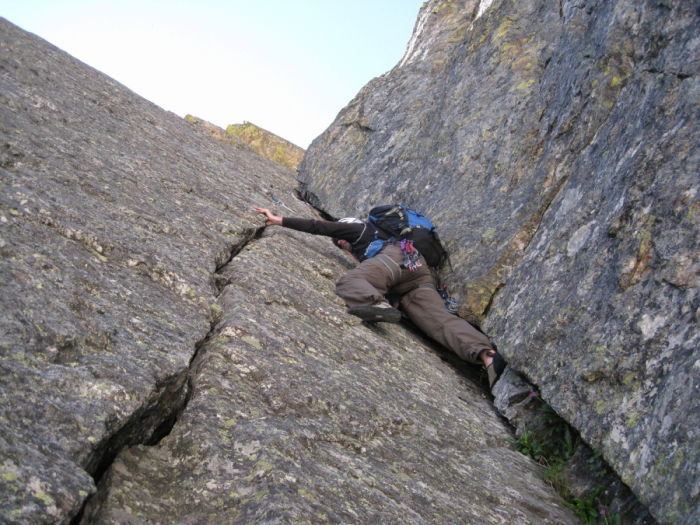 Kevin on the crux of the route.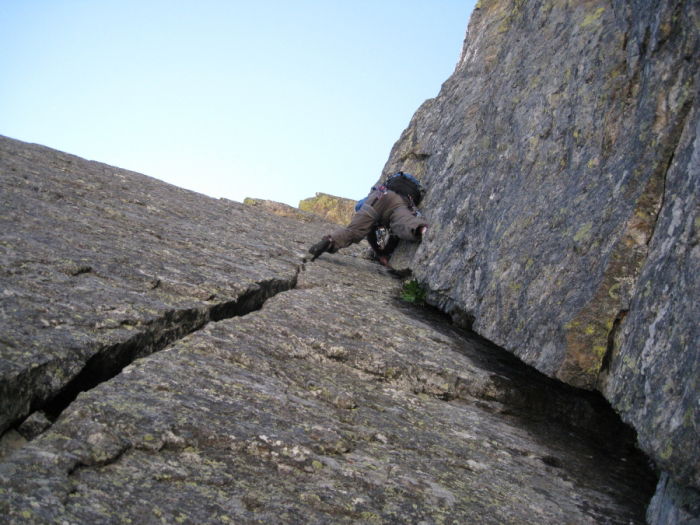 Kevin in the money pitch of the Great Dihedral.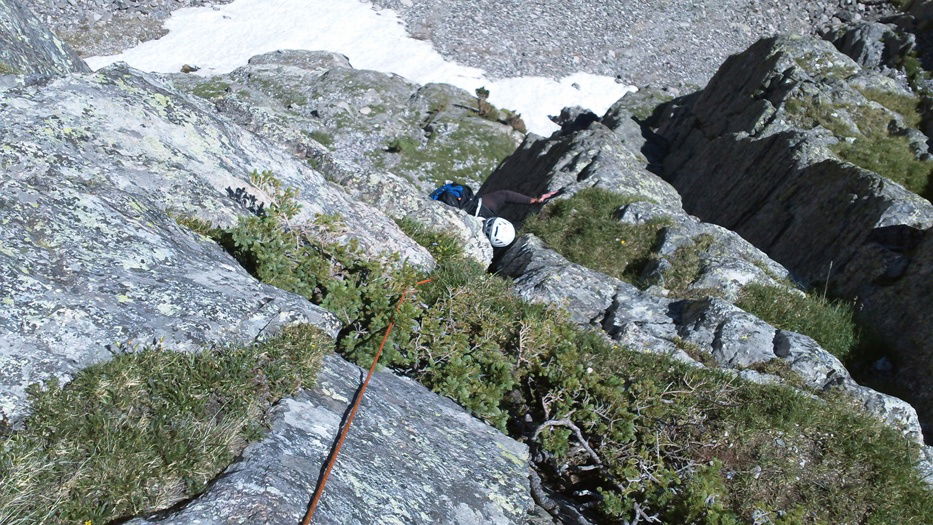 Kevin exiting the Great Dihedral.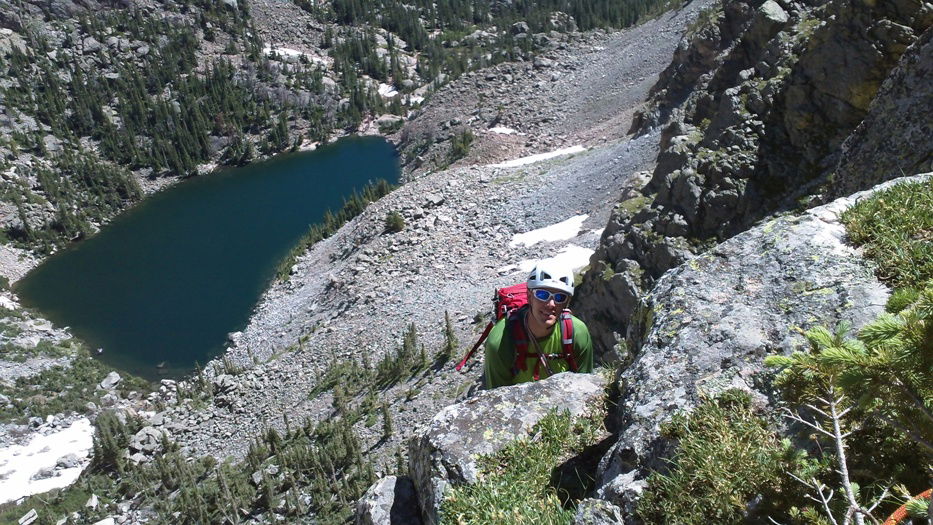 Brian at the top of the second pitch.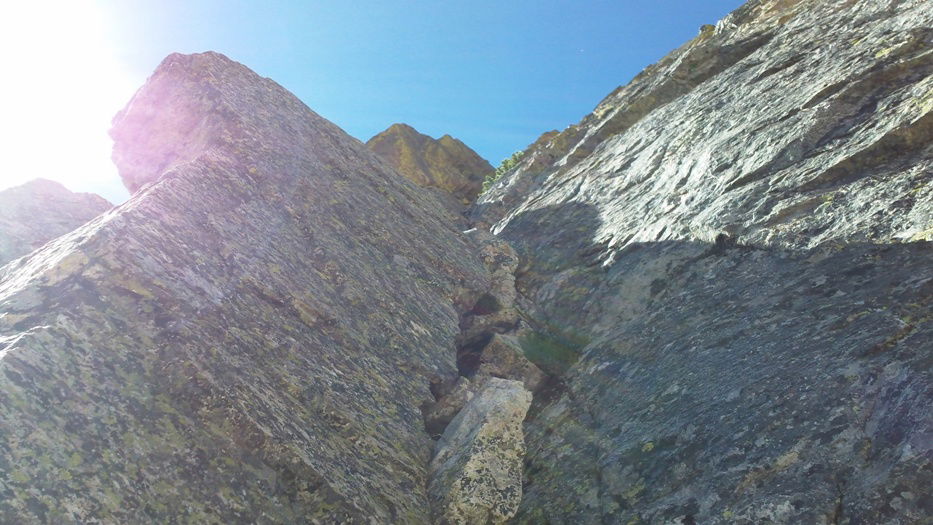 The start of pitch 3.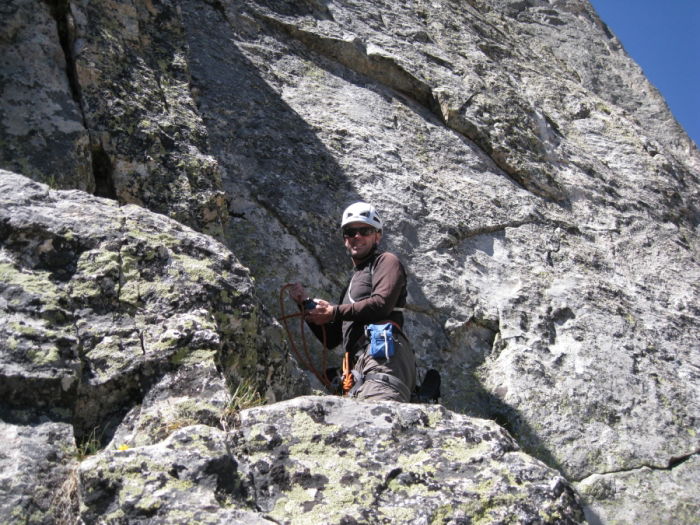 Kevin belaying me up the climb.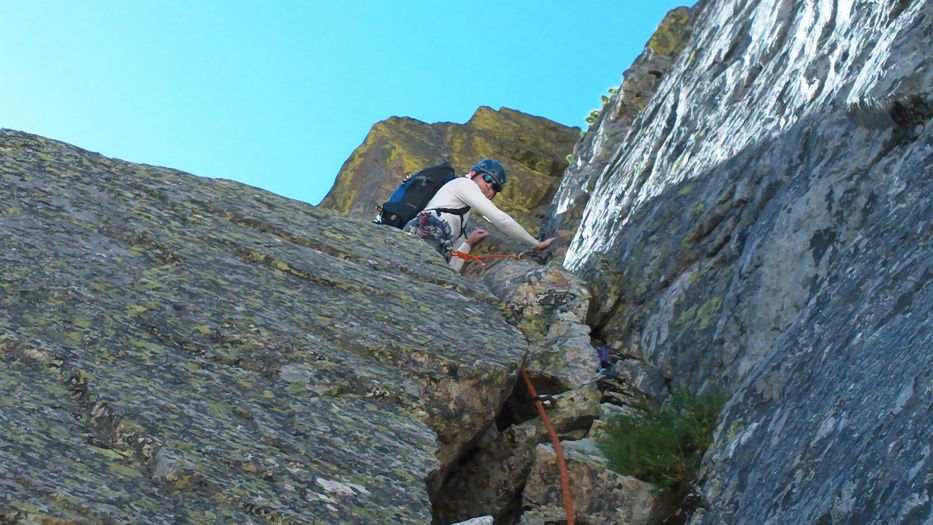 James on the start of the third pitch.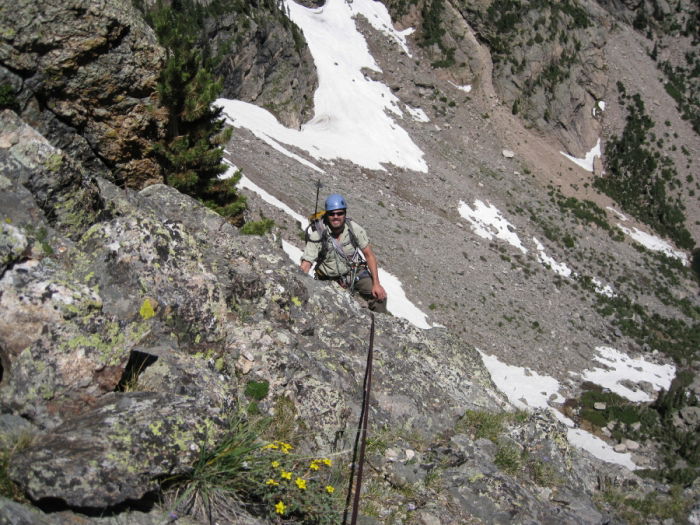 Scott finishing the third pitch.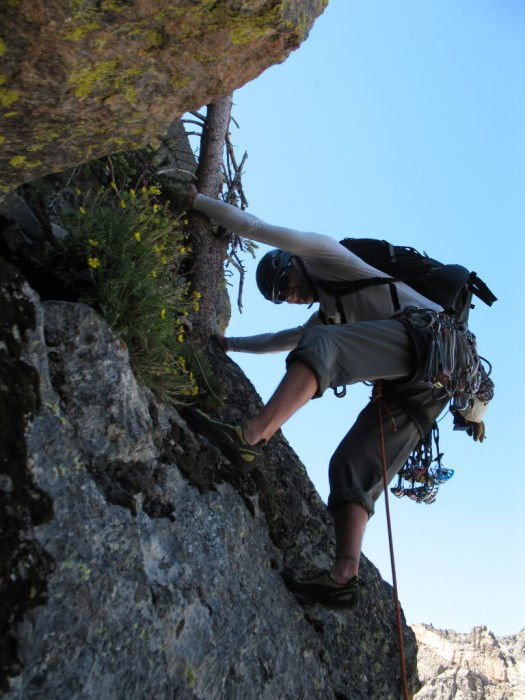 Tree Climbing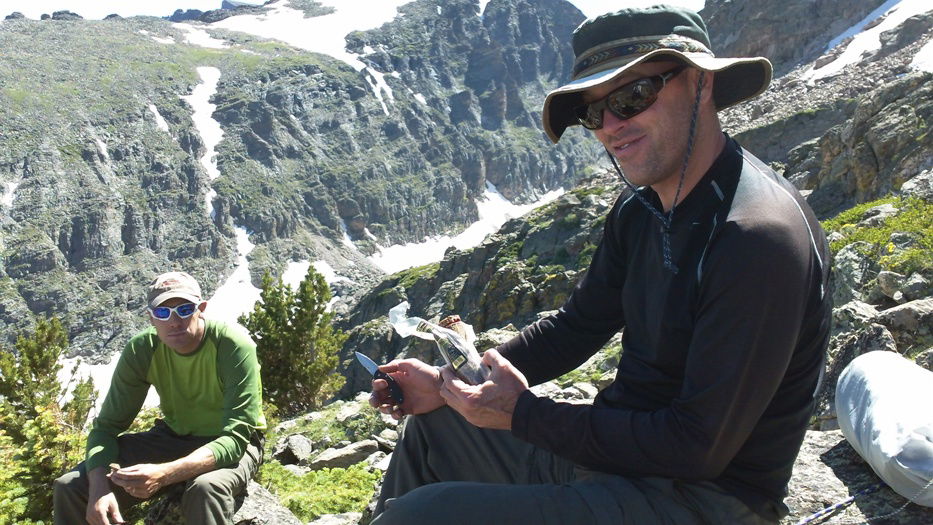 Brian and Kevin enjoying some peppered salami.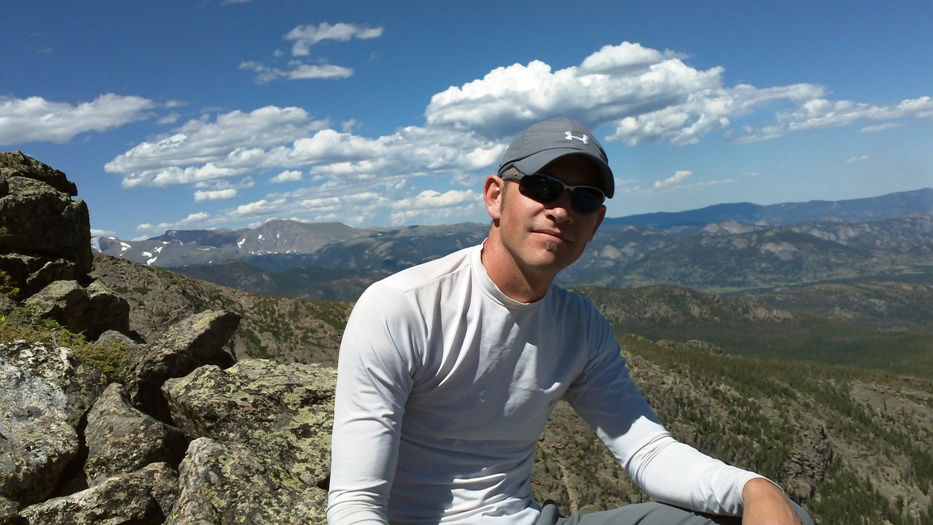 James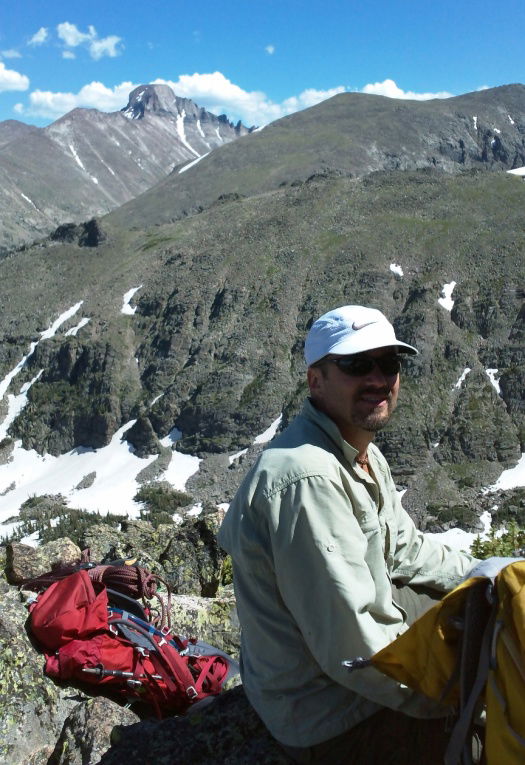 Scott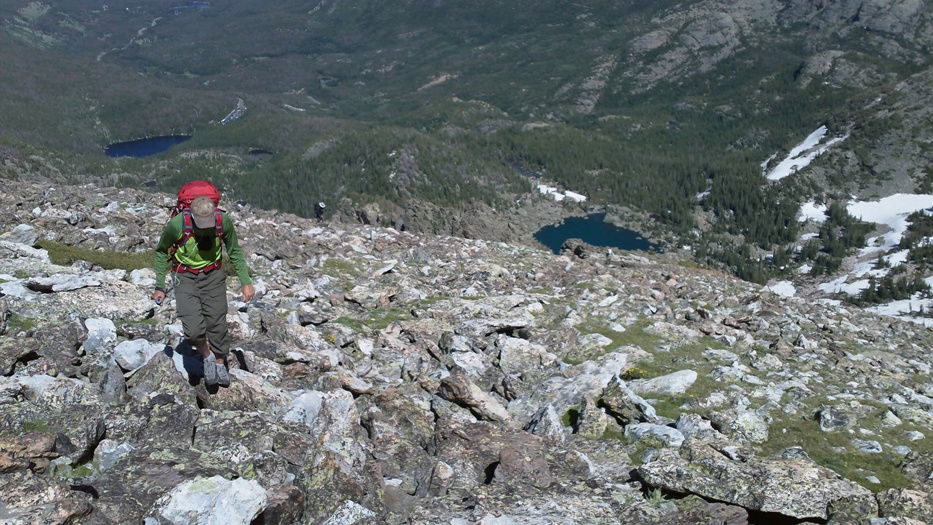 Scrambling to the summit of Hallett Peak.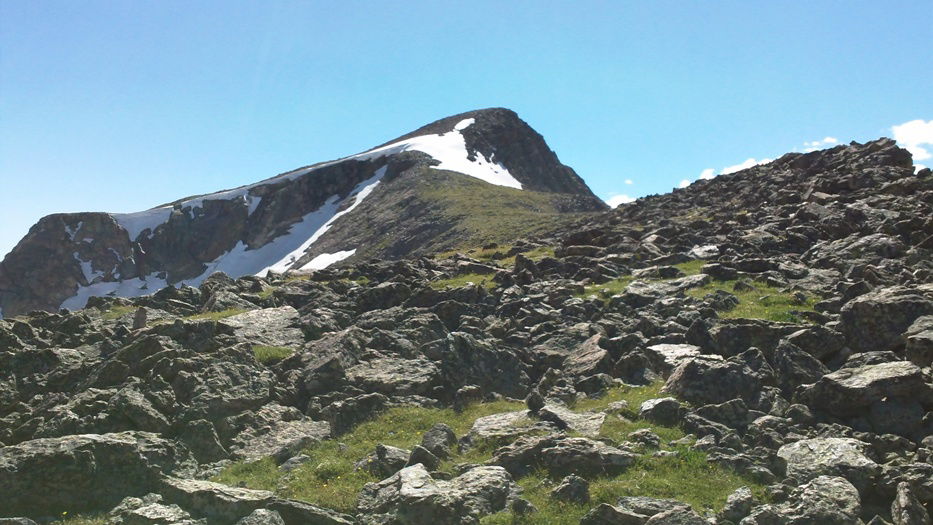 Hallett Peak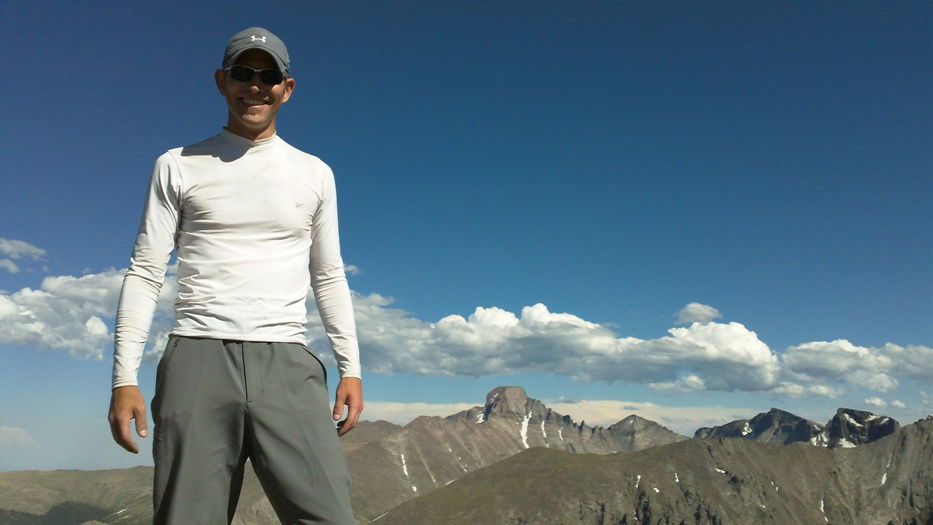 Summit Photo (Hallett Peak)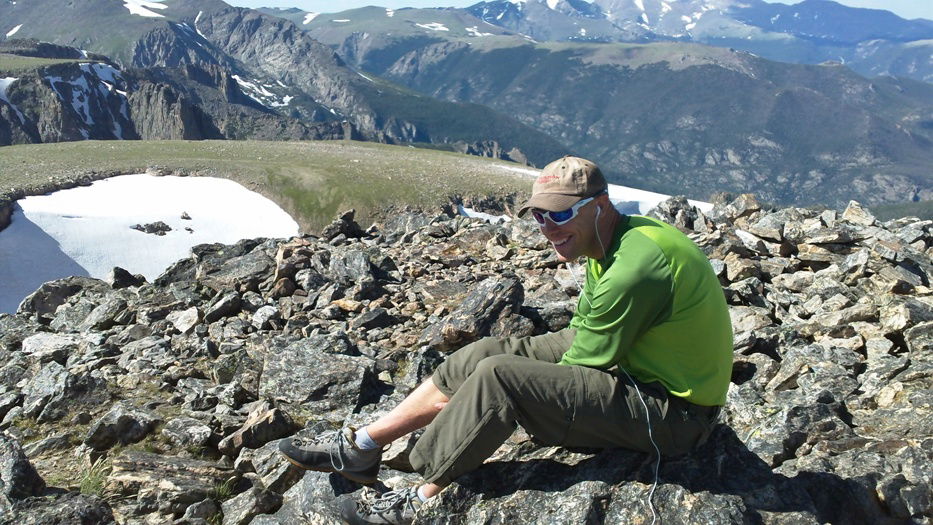 Brian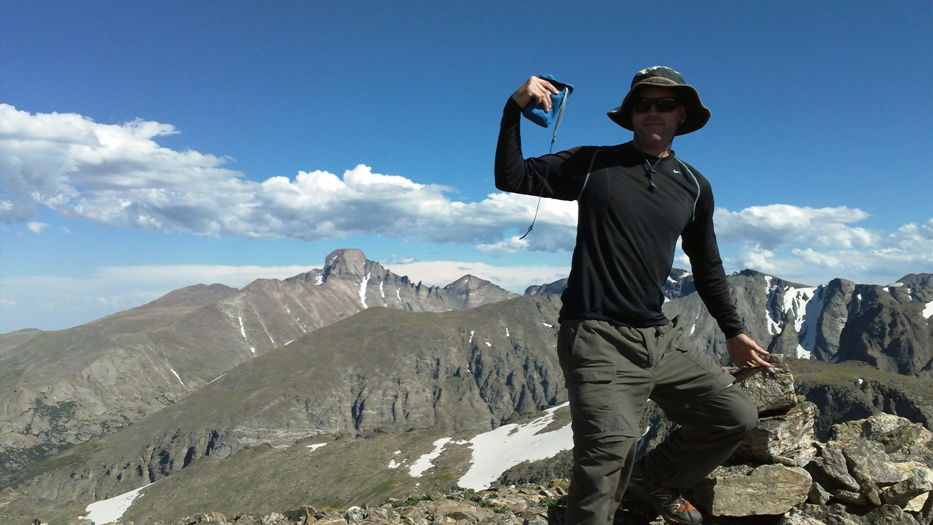 Kevin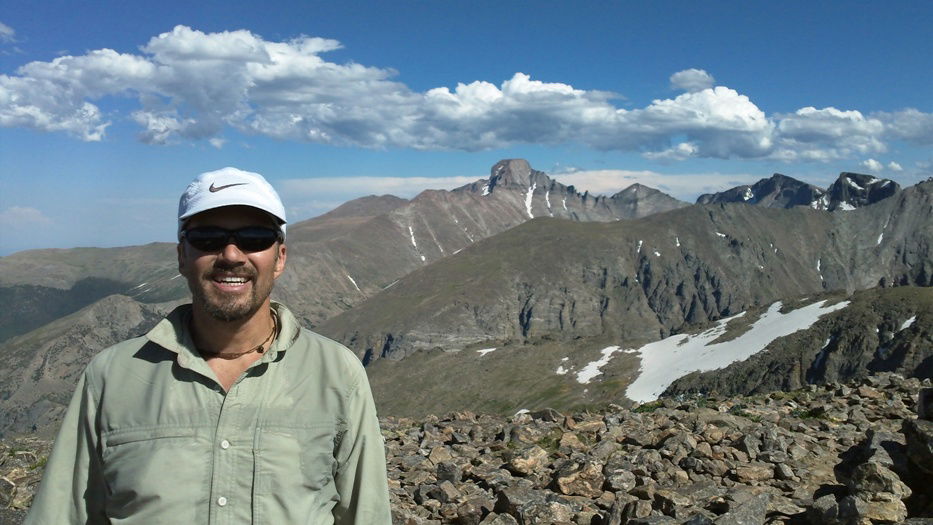 Scott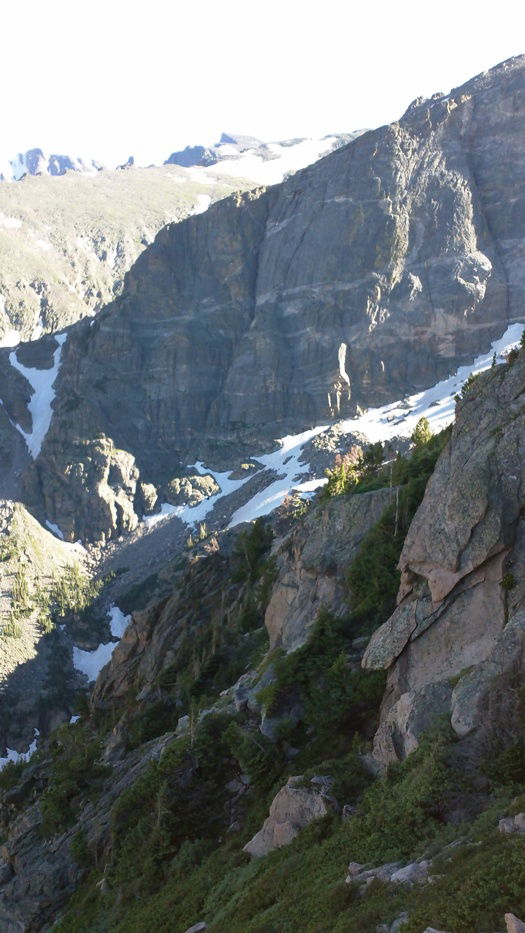 The Great Dihedral from the Flattop Mountain Trail.