Statistics
Date - 07/05/2010
Elevation - 14,267'/14,270'
Route - Kelso Ridge/North Slopes
Miles - 8.2
Elevation Gain - 3,600'
ACME Mapper - Link
CalTopo - Link
Description
Jamie made his debut on this website back in 1999 when he visited me in northern Idaho and we went on a backpacking trip.
My sister-in-law and her husband were in town for Independence Day, so Jamie and I decided to go hiking one day. We got a relatively late start, but the weather was perfect so we didn't have any issues. We simply hiked in trail runners, shorts, long sleeve shirt and wind jacket, and wore hats and gloves up higher. As we started up the standard trail Jamie was making good time for being a flatlander from North Dakota. We stopped after about 40 minutes so I could check my blood sugar level which was low. We quickly ate something and added our jackets, hats, and gloves. At this point, I told Jamie we can either hike the standard trail with everyone else or check out Kelso Ridge on Torreys Peak for a sporting class 3 alternative. I had scrambled up this route once before in poor weather which didn't allow me to see anything, so I was anxious to do it again. Despite this being Jamie's first 14er, he was game and we headed for the Kelso Mountain/Torreys Peak saddle.
Once on the ridge we starting working our way up the climbers trail and scrambling where necessary. A lot of the ridge is hiking, but there are certainly a couple of areas that hold your attention and require the use of your hands. There is some material exposure on several sections of the route, and you gain elevation much faster than the standard trail. Jamie did great in all of the more technical sections of the route and never once hesitated. In fact, when we got to the knife edge near the top of the climb I told him to hold tight until I made sure we were on route, but by the time I got back to him he was already half way over the crux. We reached the summit of Torreys Peak in 2 hours and 20 minutes and spent 20 minutes on top. We traversed over to Grays Peak and reached the summit after 3 hours and 15 minutes. We only spent 5 minutes here before heading back down to the trailhead and completing the hike in 4 hours and 40 minutes.
Photos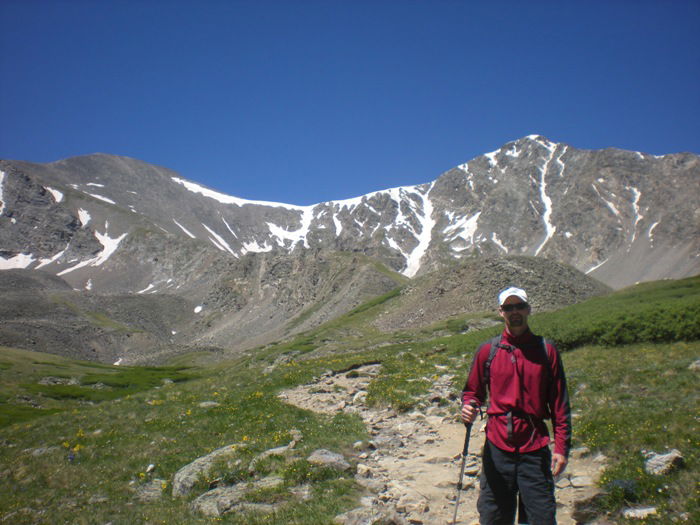 Grays Peak and Torreys Peak on the approach.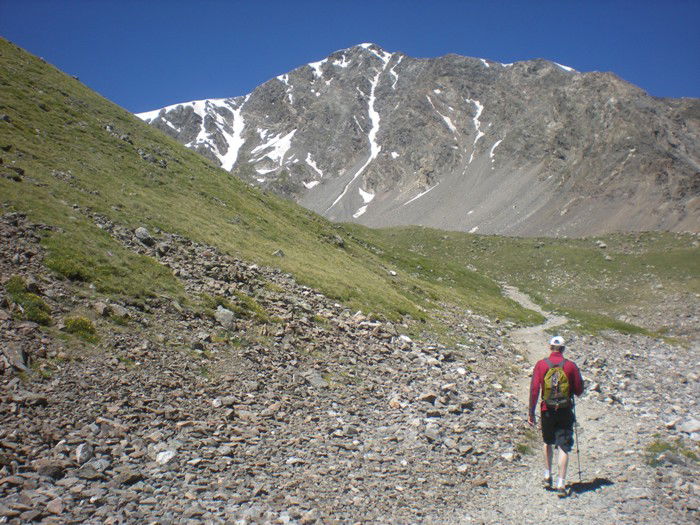 Approach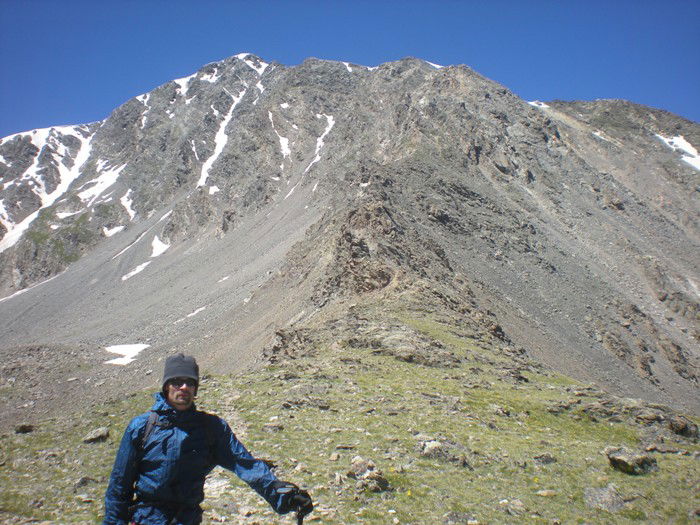 Jamie getting ready to head up Kelso Ridge.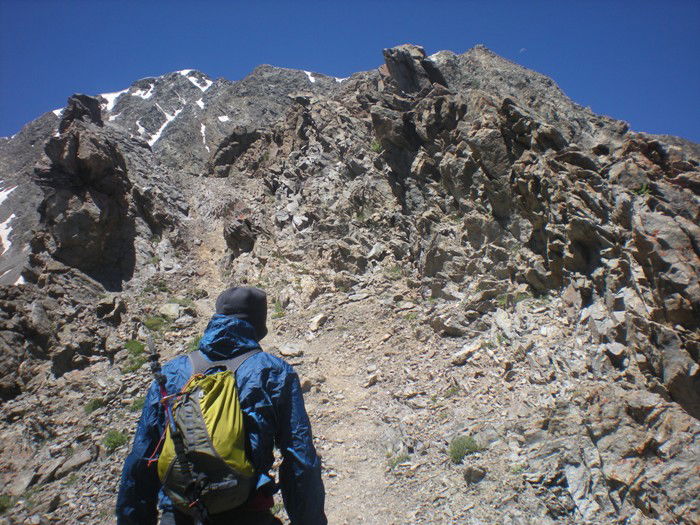 Starting up Kelso Ridge.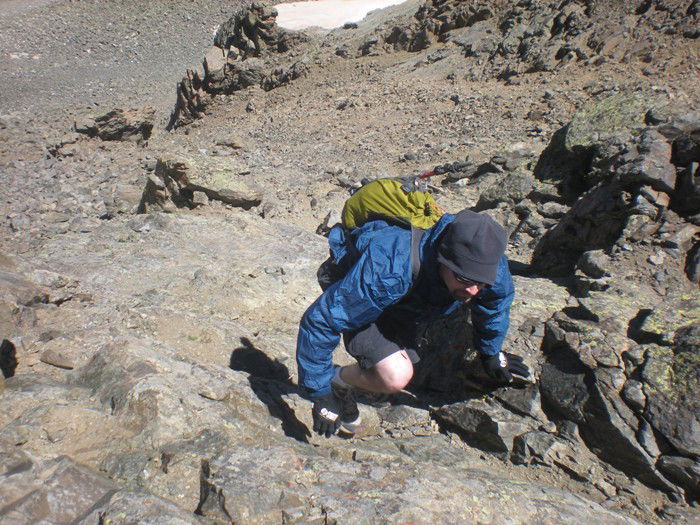 Jamie Scrambling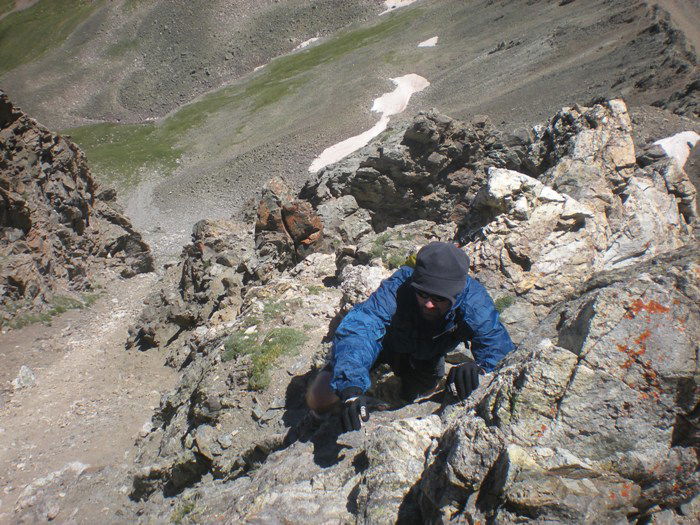 Jamie Scrambling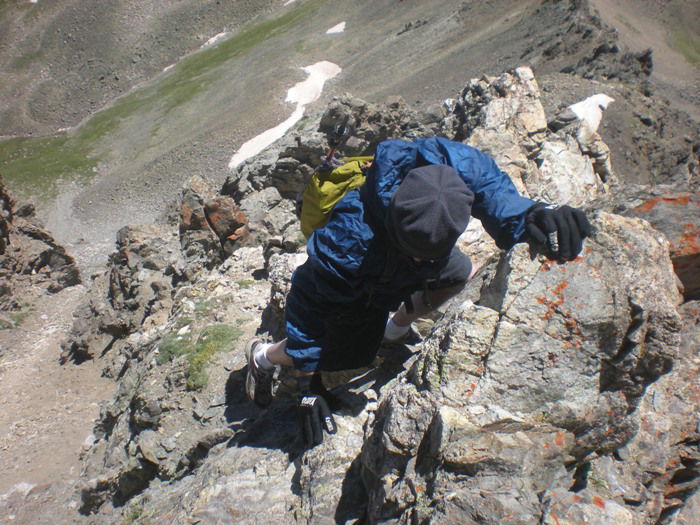 Jamie Scrambling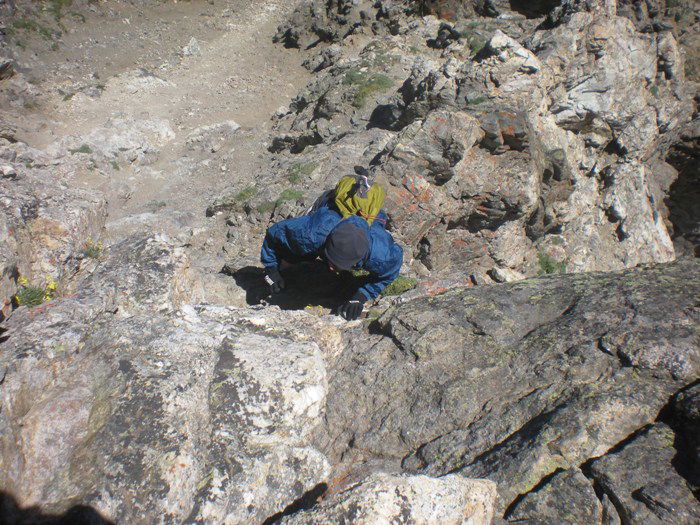 Jamie Scrambling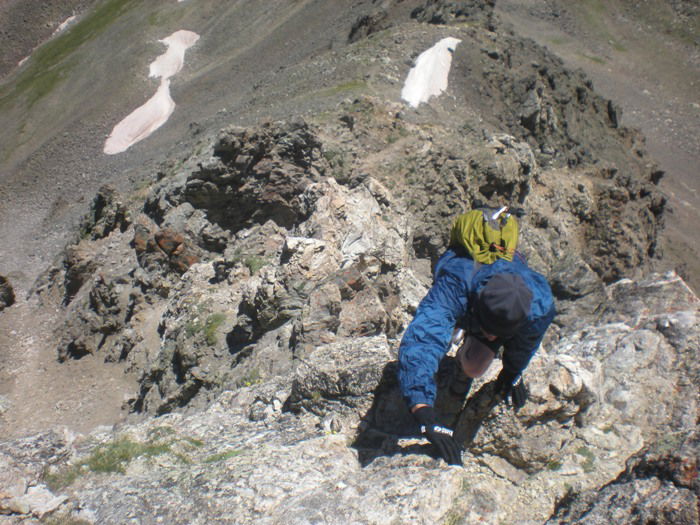 Jamie Scrambling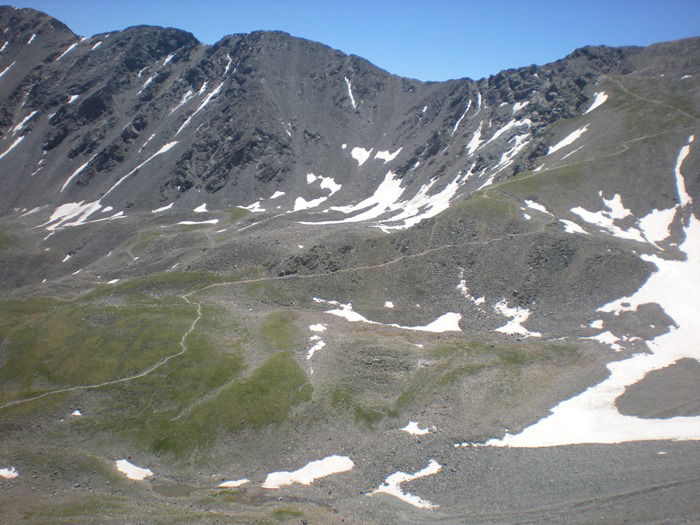 Grays Peak Trail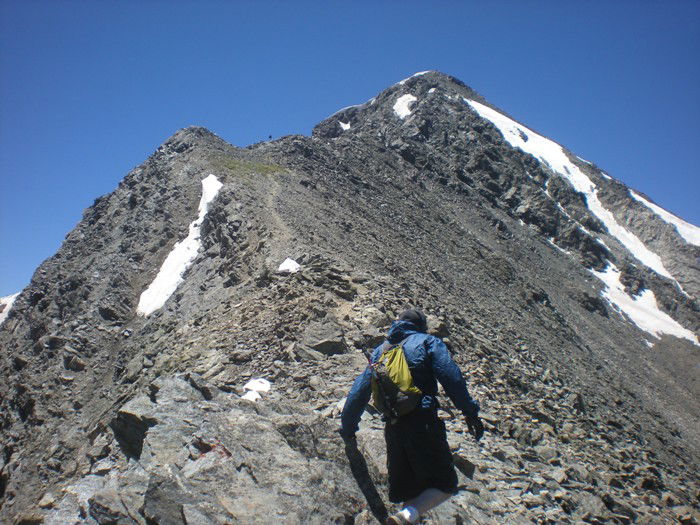 Kelson Ridge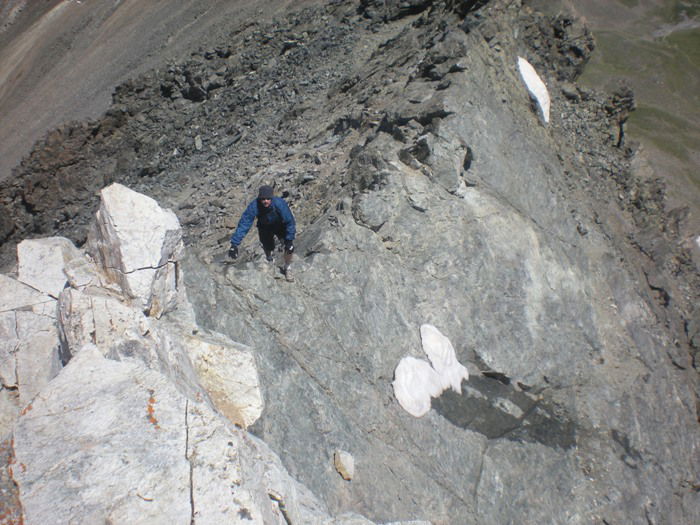 Knife Edge Ridge Crux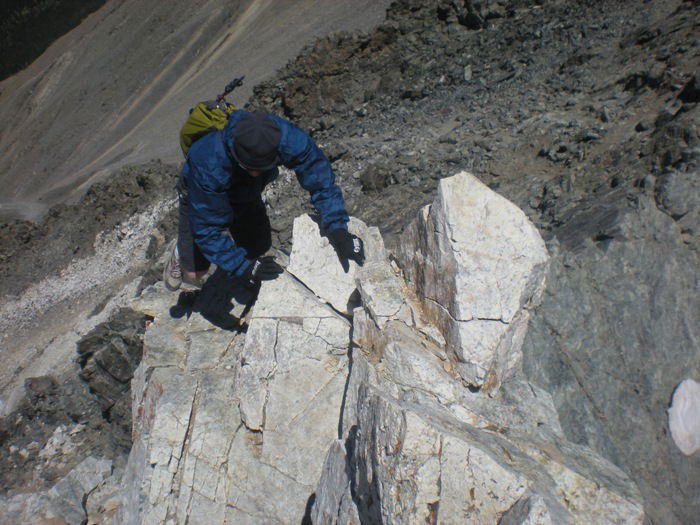 Knife Edge Ridge Crux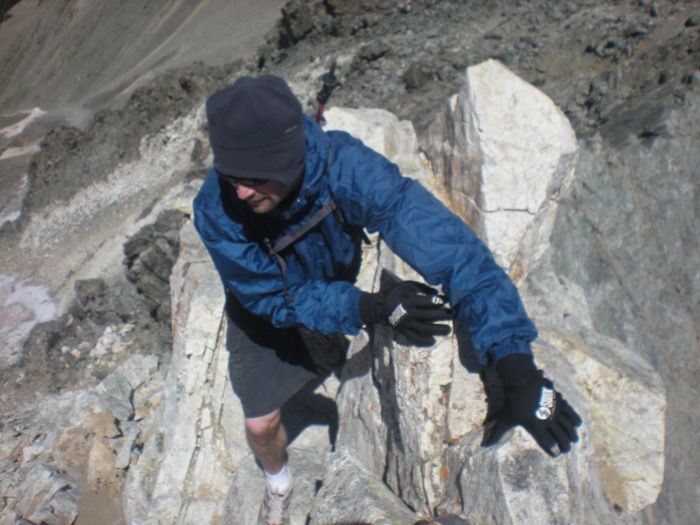 Knife Edge Ridge Crux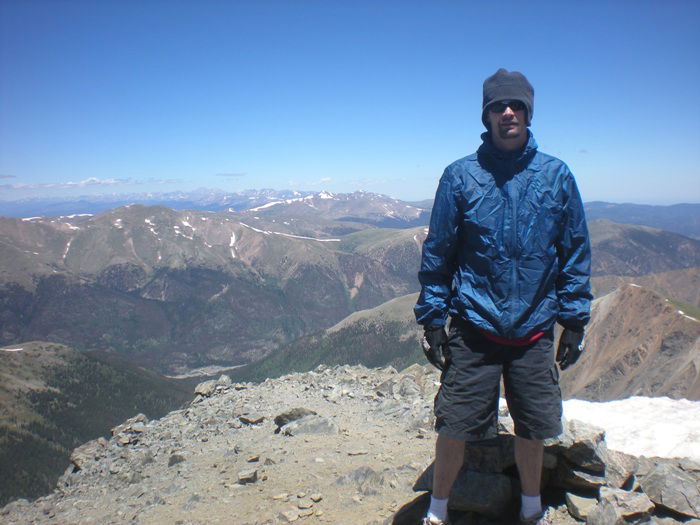 Jamie on the summit of Torreys Peak.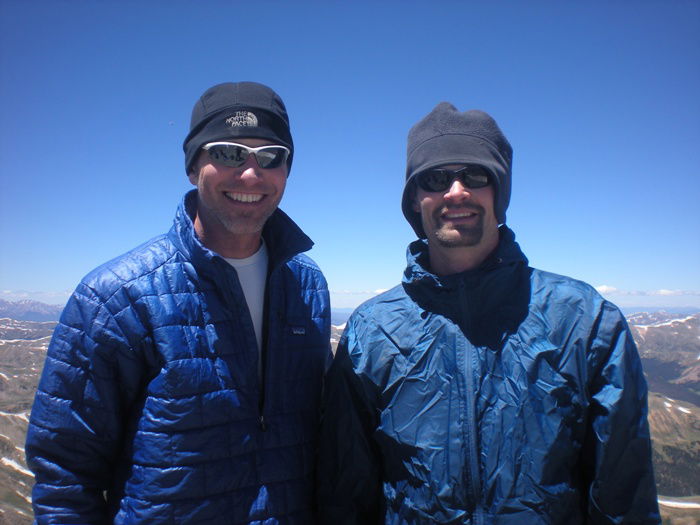 James and Jamie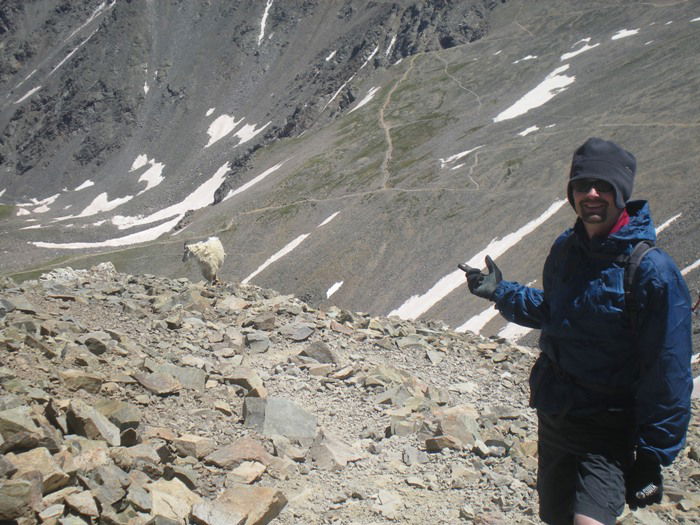 Mountain Goat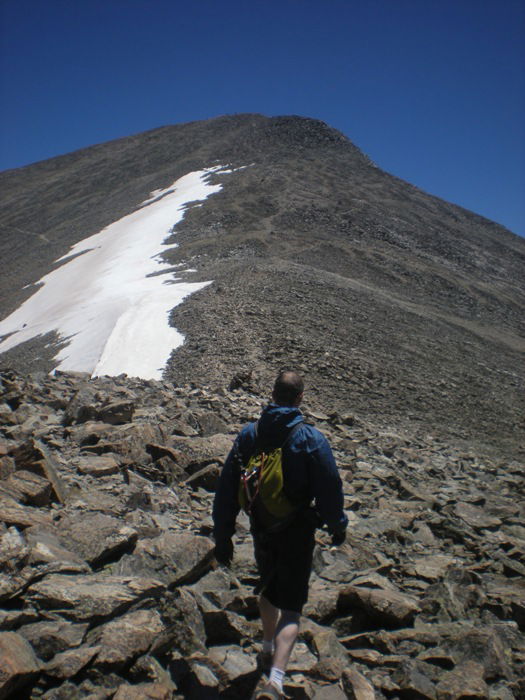 Grays Peak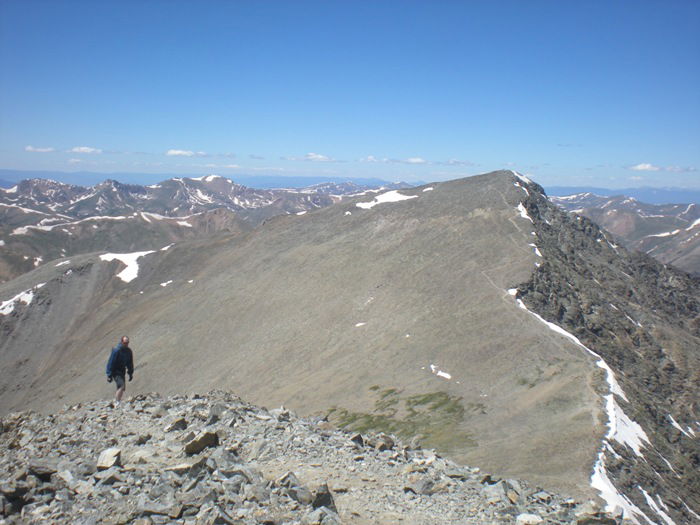 Jamie making the final steps to Grays Peak.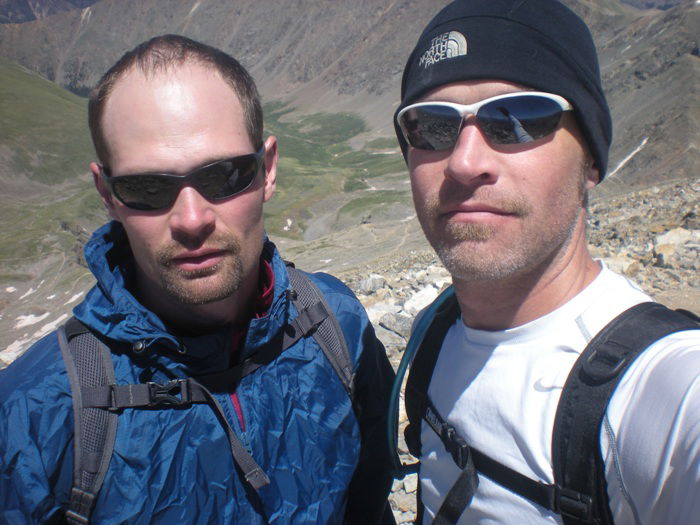 Jamie and James on the summit of Grays Peak.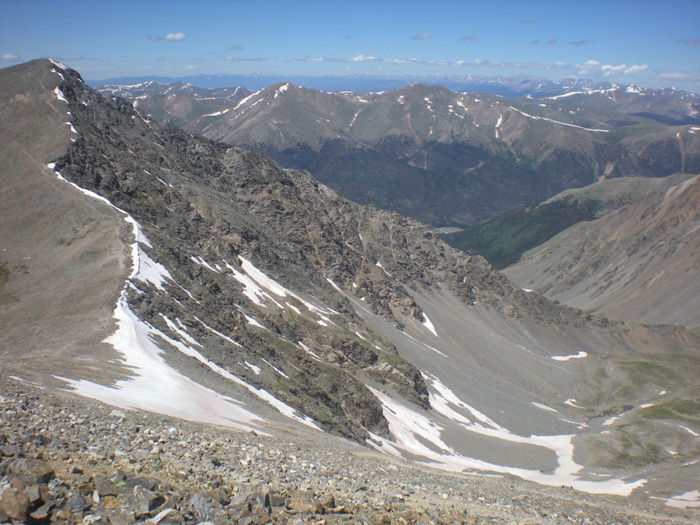 This is a profile picture of Kelso Ridge.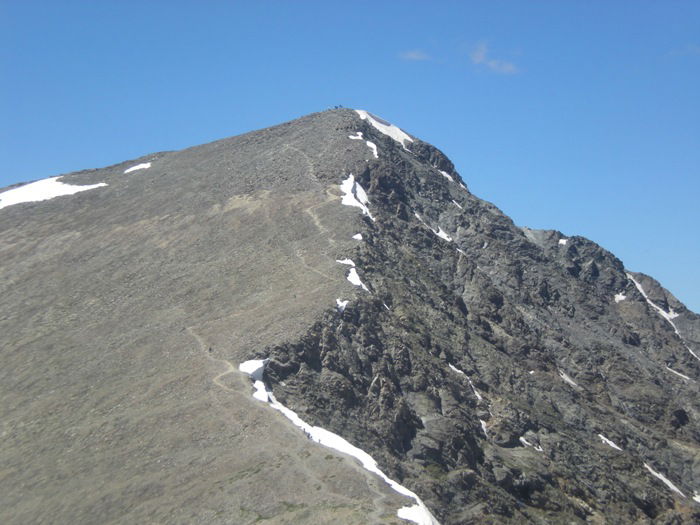 Torreys Peak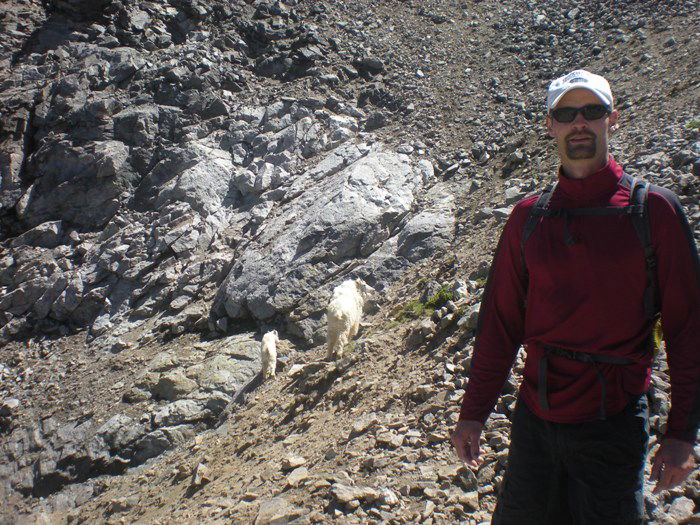 Mountain Goats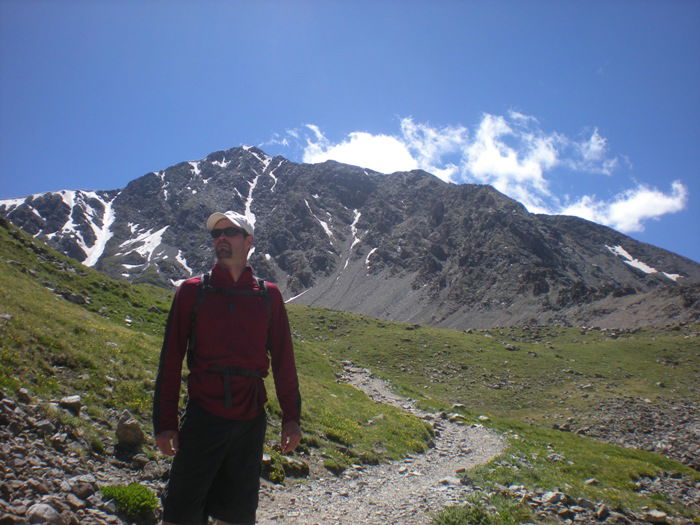 Jamie, Torreys Peak, and Kelso Ridge