Statistics
Date - 06/11/2010
Elevation - 12,500'
Route - Southwest Face Route
Miles - 8.5
Elevation Gain - 3,547'
ACME Mapper - Link
CalTopo - Link
Description
Brian, Kevin, and I attempted the Southeast Face Route on Taylor Peak. We left the Glacier Gorge Trailhead around 2:30 and made our way past The Loch, Lake of Glass, and Sky Pond. After crossing below the Petit Grepon, we climbed a moderate snow ramp to the base of the route. We made it up three rock pitches and got to the steep snow climbing section of the route when we had to bail. The snow was the consistency of a slurpee with no integrity. Since the snow wasn't climbable, we rappelled back to the base of the route and headed home. The first 18 feet of the route is the crux at 5.6. In crampons it felt harder than that. Much of the climbing after this was exposed class 3 and 4.
Photos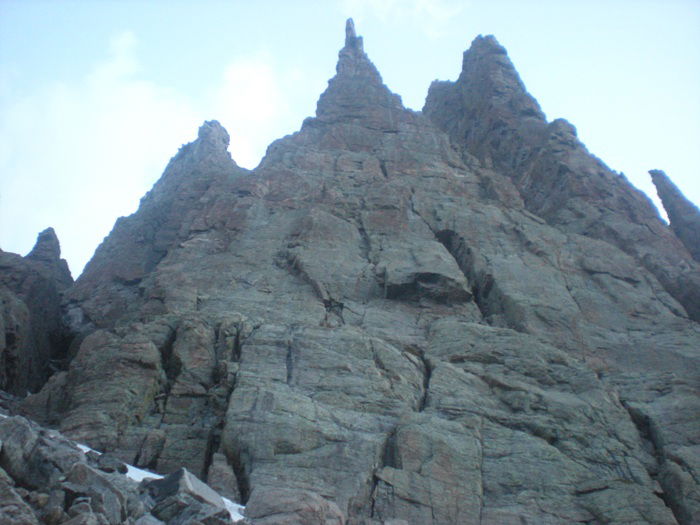 Petit Grepon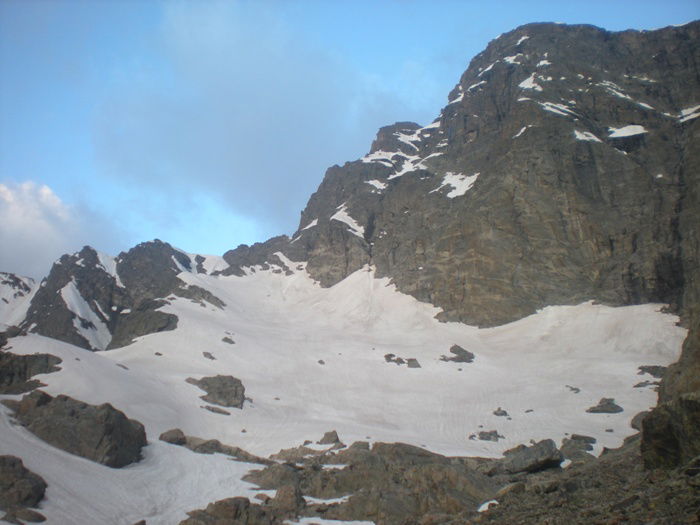 Taylor Peak Southeast Face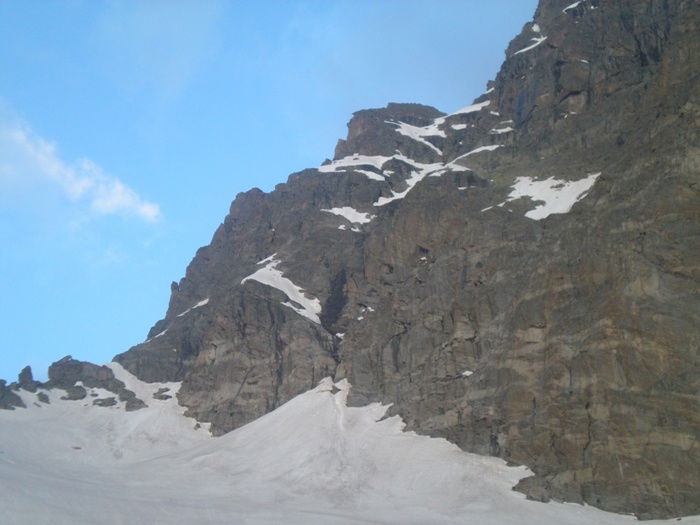 Route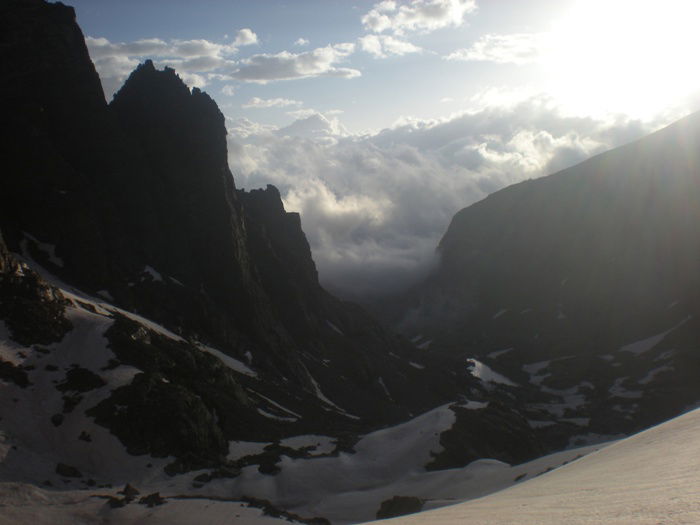 Sunrise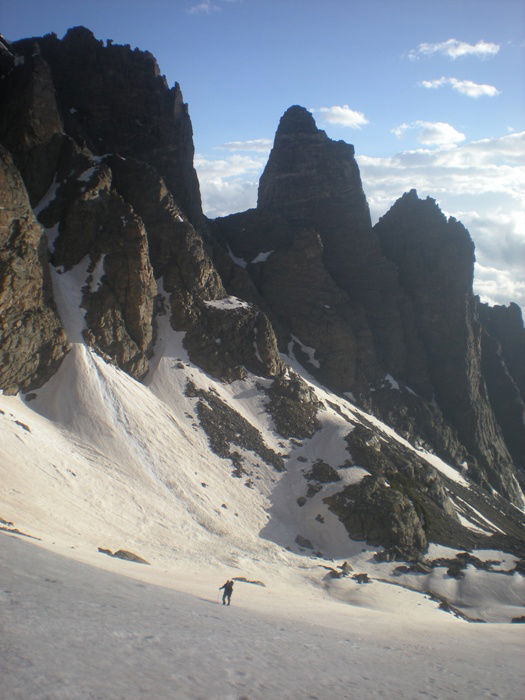 Approach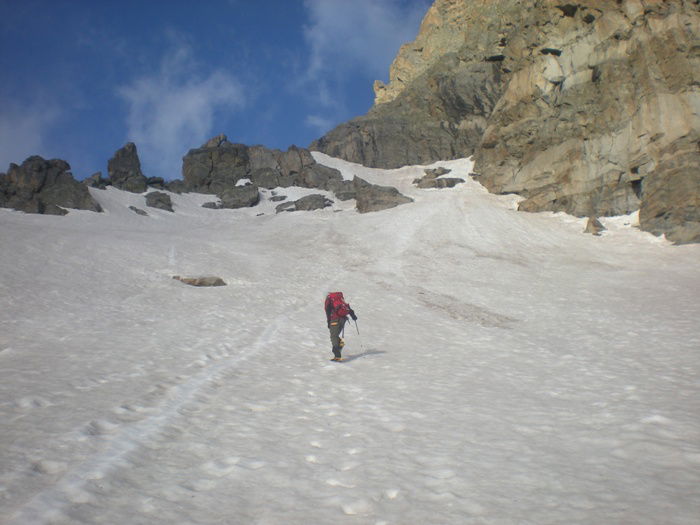 Near the base of the route.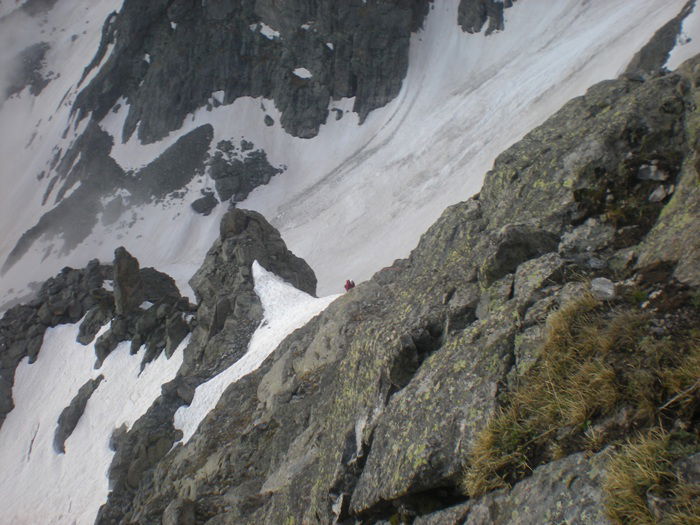 Looking down pitch 1.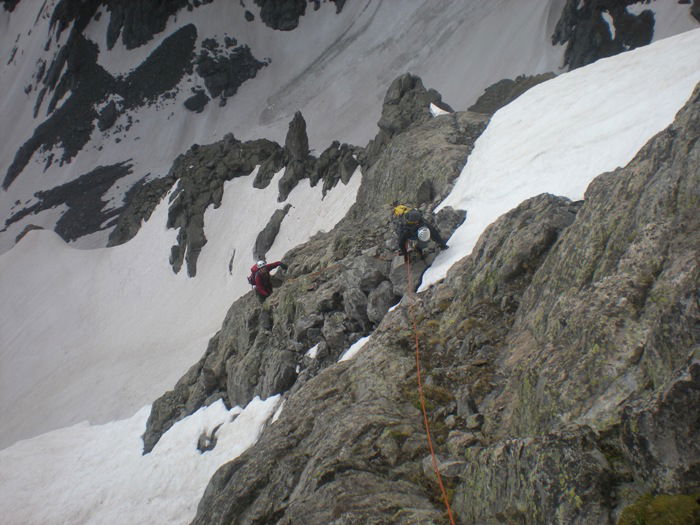 Brian and Kevin following pitch 1.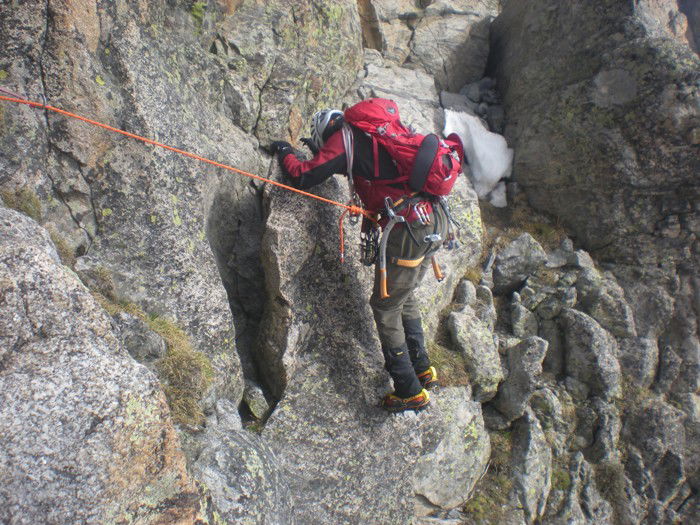 Pitch 3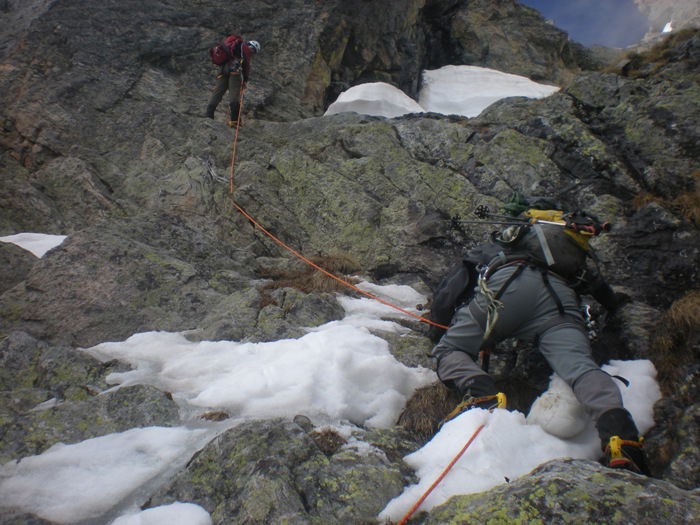 Kevin following pitch 3.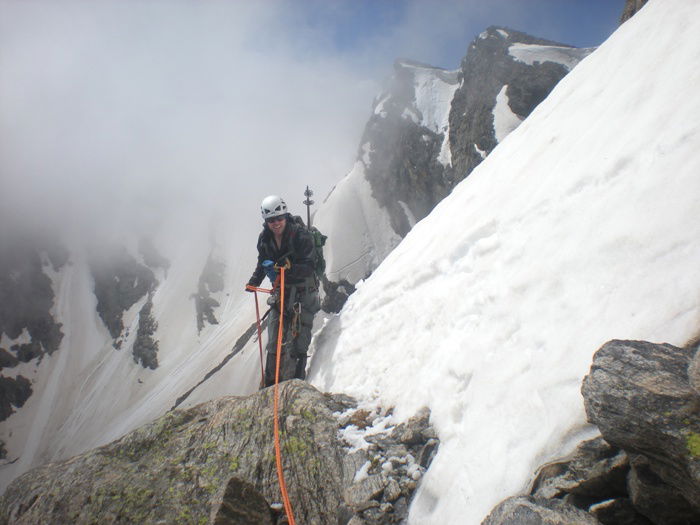 Rappel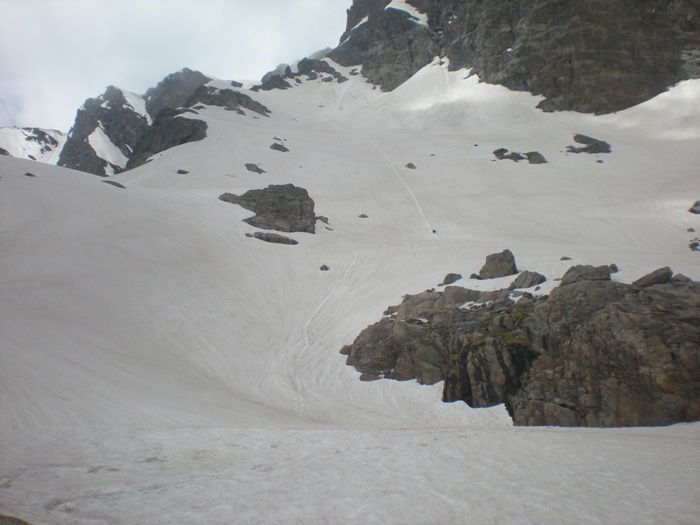 Glissade