Statistics
Date - 01/18/2010
Elevation - 9,800'
Route - Silverplume Falls
Miles - 1.0
Elevation Gain - 300'
ACME Mapper - Link
CalTopo - Link
Description
I met Mike through a mutual friend. One of Mike's interests is hiking like mine. We mentioned a couple of times that we should try and get out some time so when I told him I might be available this particular Monday, he cleared his schedule. Kevin wanted to get out too, so it ended up being the three of us out for a day of ice climbing. Since I had to be back in Denver, Colorado, for my daughter's soccer game and Mike had never ice climbed, Silverplume Falls seemed the perfect choice for us.
There was virtually no snow on the approach, so the gully leading up to the falls is several hundred feet of rolling WI2. The recent mild temperatures had taken their toll on the main flow which was thin in places and fairly sun baked. Nevertheless, we all got a lot of laps in and had a great ice climbing. I led the middle of the flow and set up a top-rope. Mike did a great job his first time ice climbing, and after everyone got a run in Kevin decided to lead the pitch.
I moved the anchor to the right on some slightly more difficult ice. We all got a good lap in on the right flow, and then I decided to lead it before breaking down the anchor and heading out for the day. I think Mike had an enjoyable experience for his first time ice climbing. It wasn't so difficult or cold that it scared him completely back to rock climbing. Kevin got some good laps and leading in and even pulled out his Trango Madame Hook tools for the day.
Photos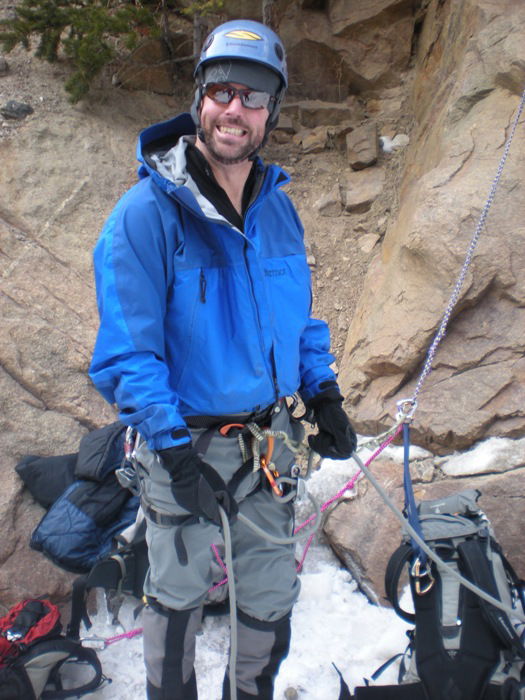 Kevin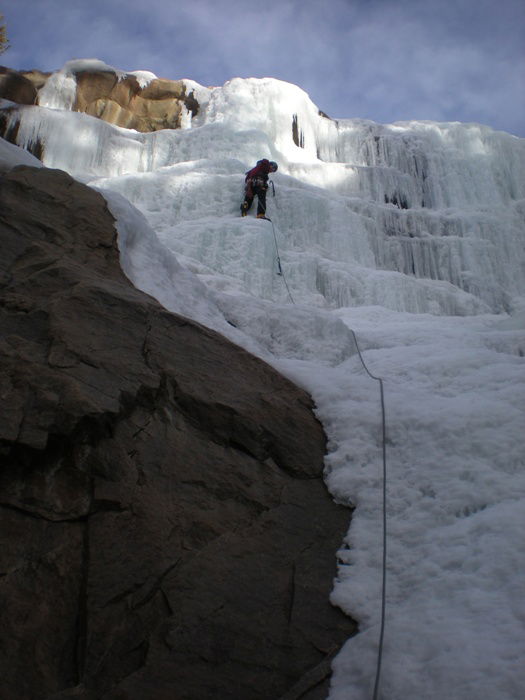 James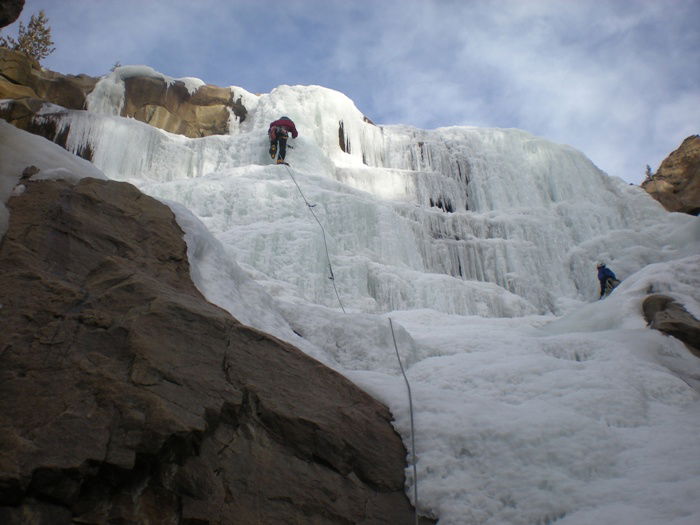 James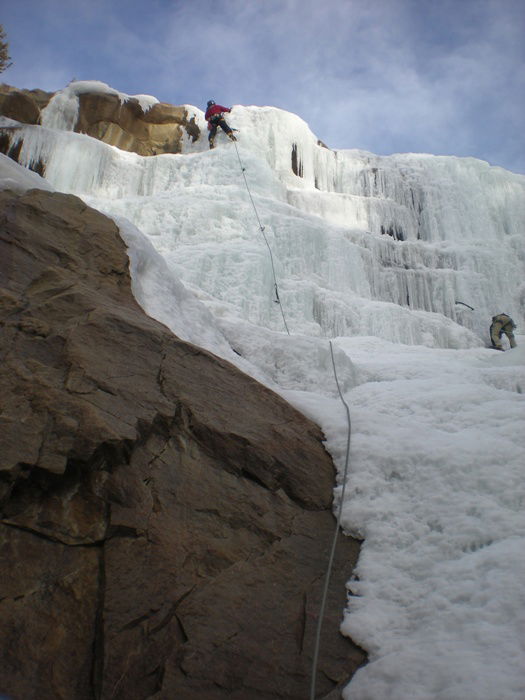 James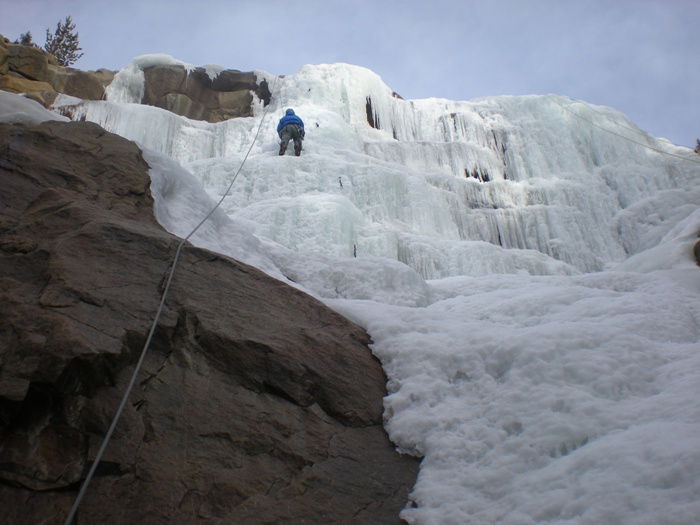 Kevin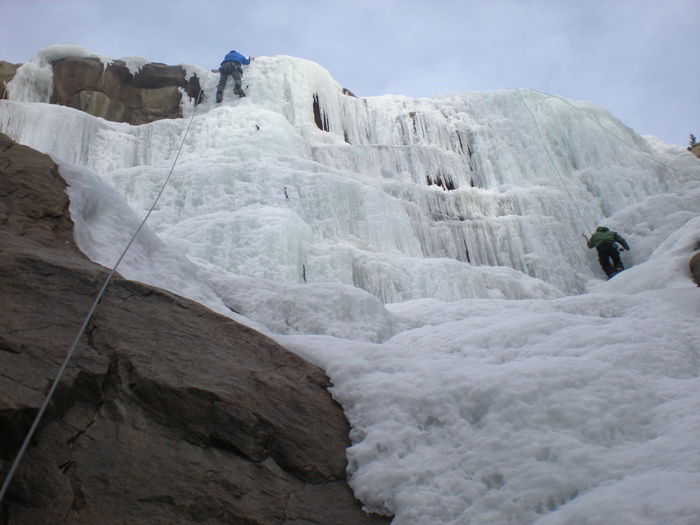 Kevin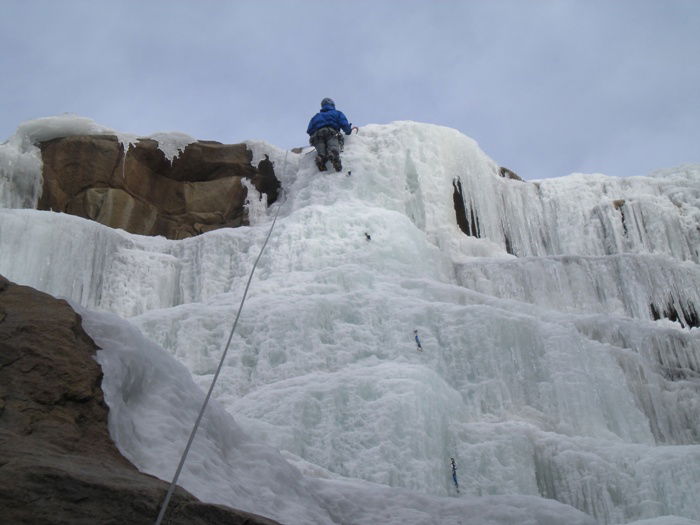 Kevin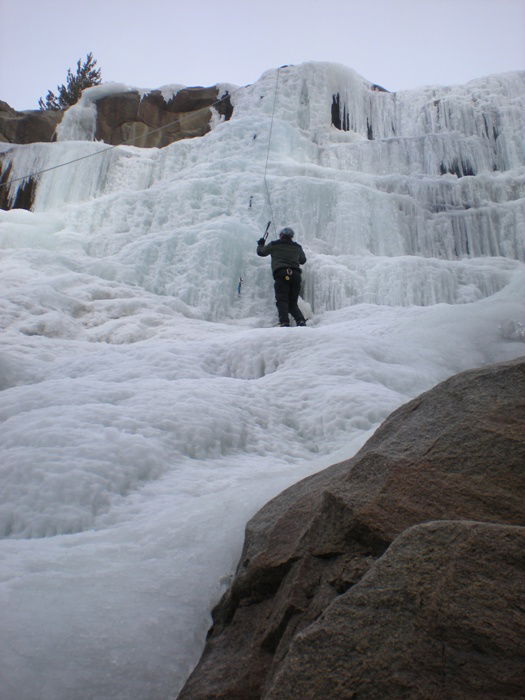 Mike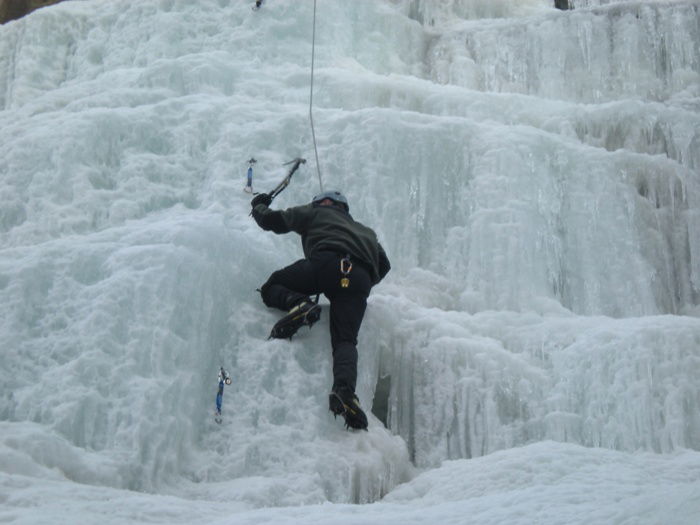 Mike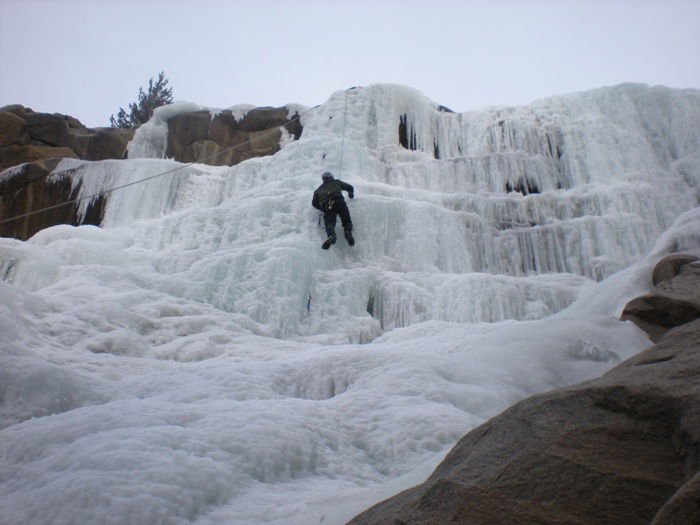 Mike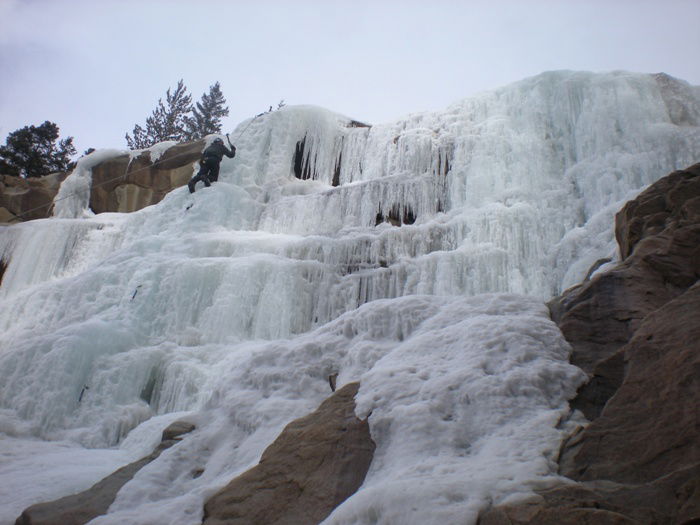 Mike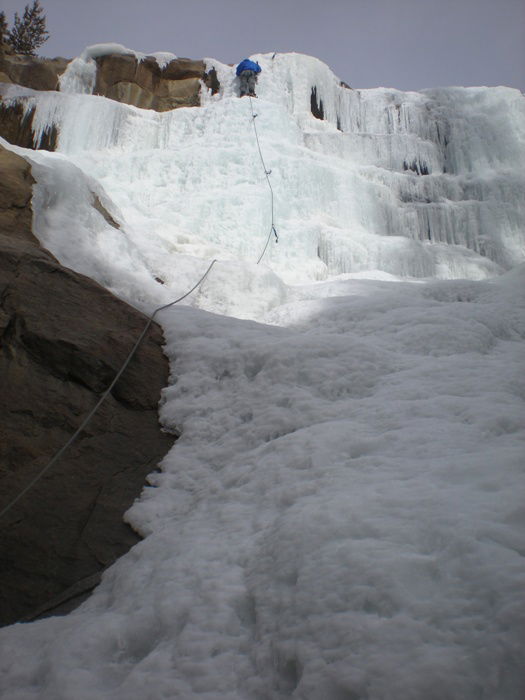 Kevin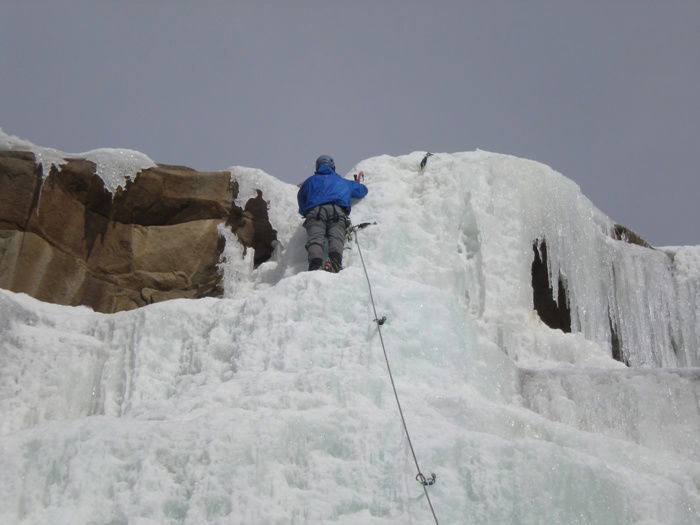 Kevin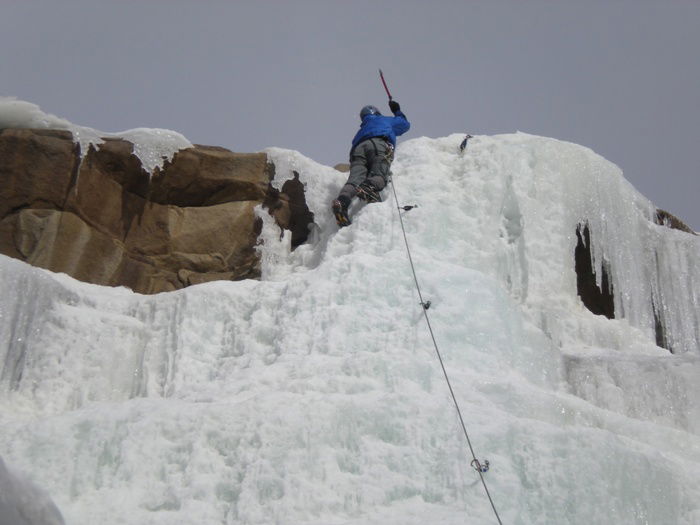 Kevin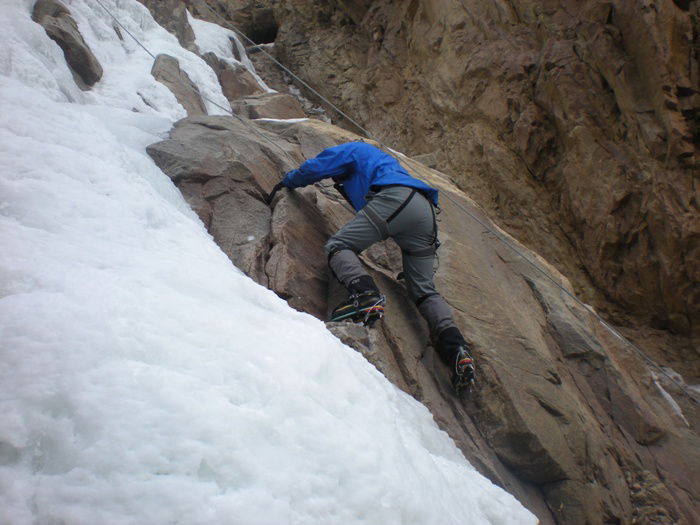 Kevin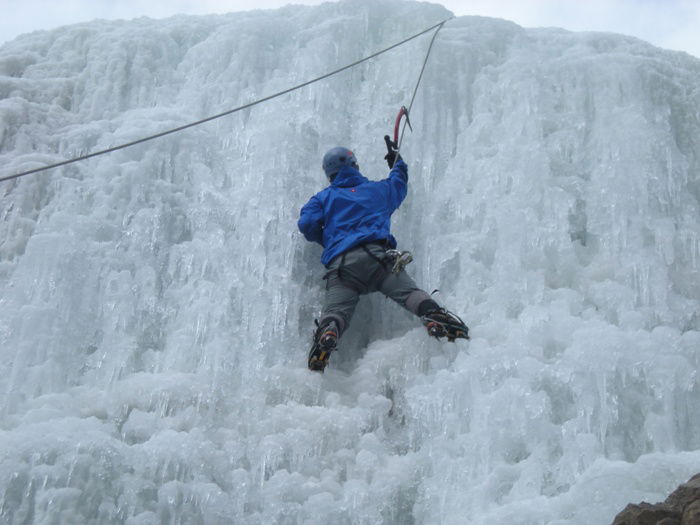 Kevin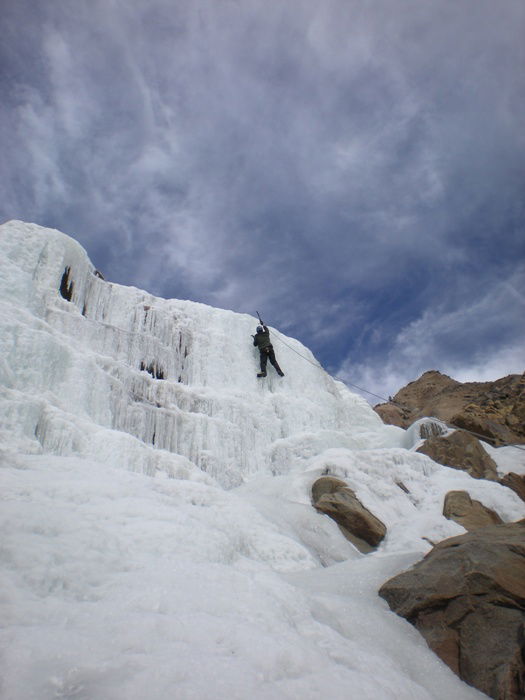 Mike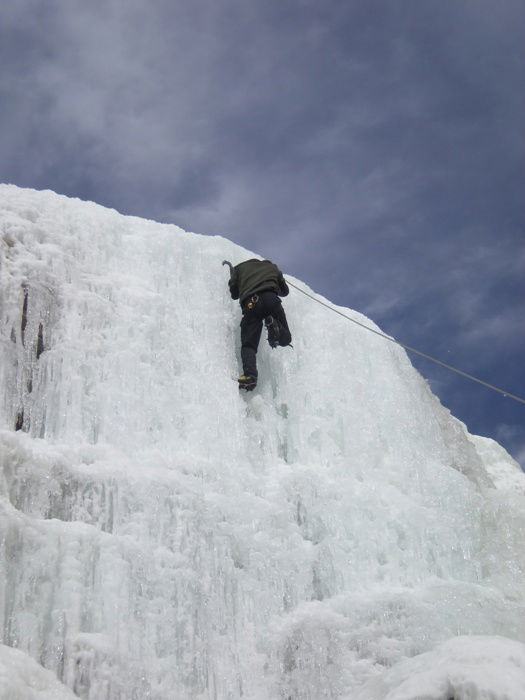 Mike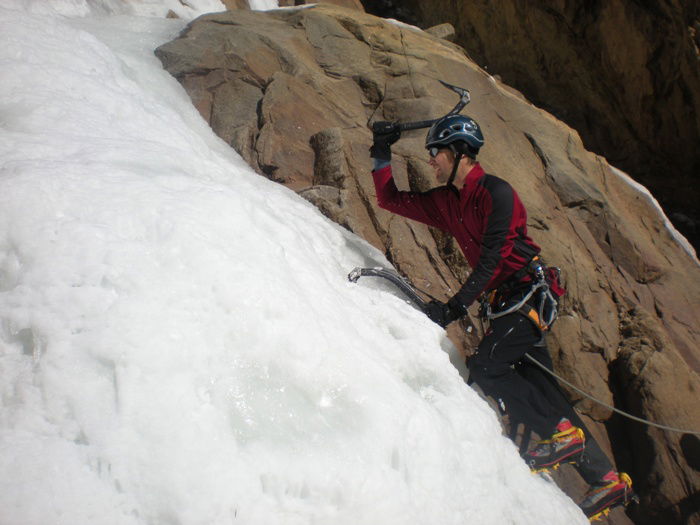 James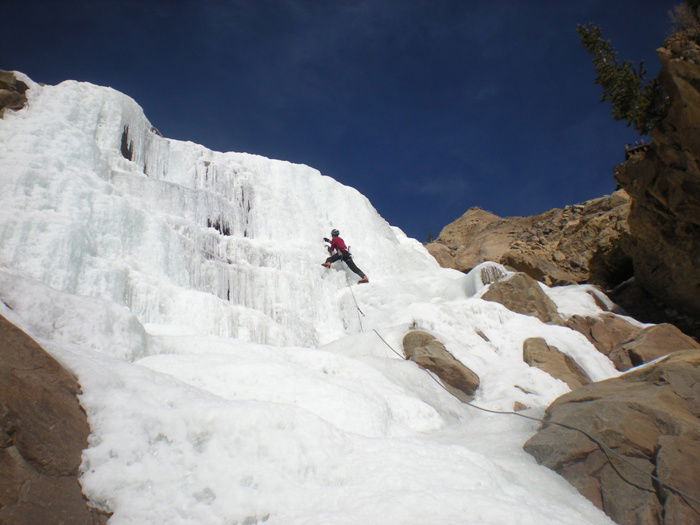 James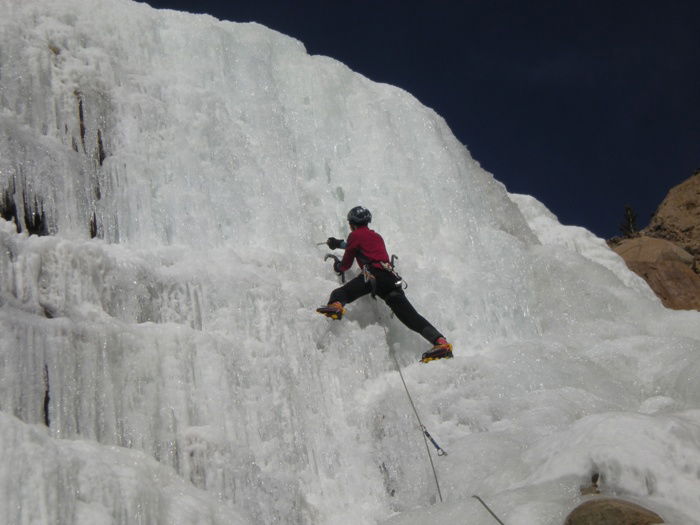 James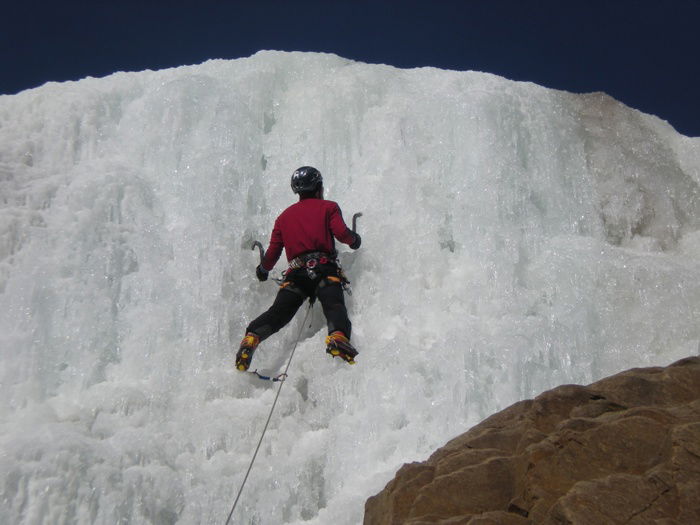 James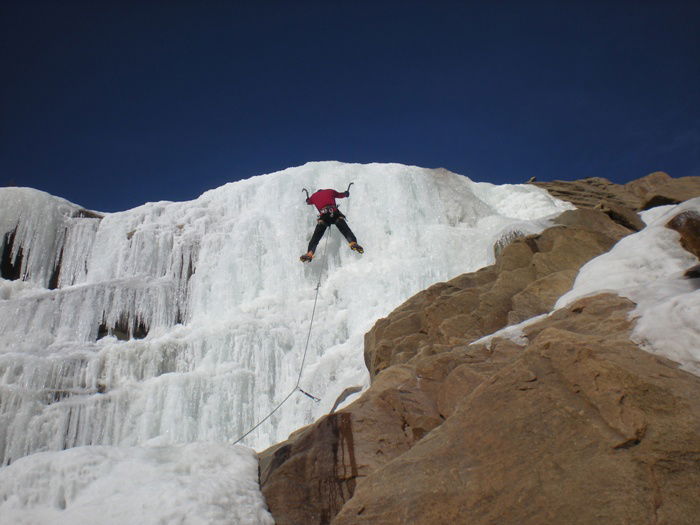 James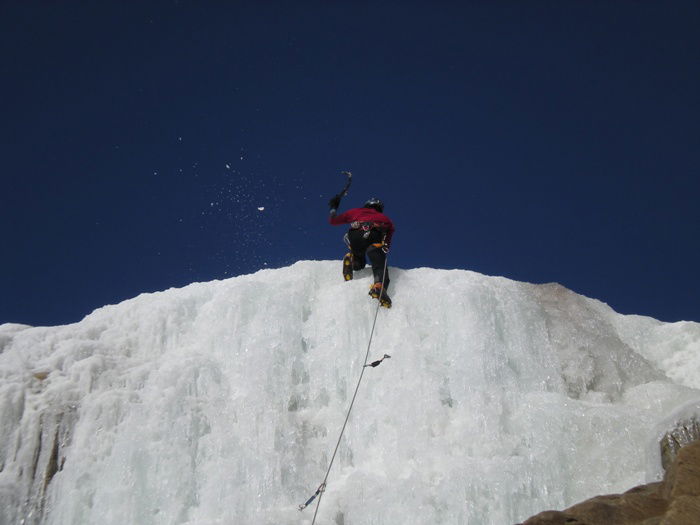 James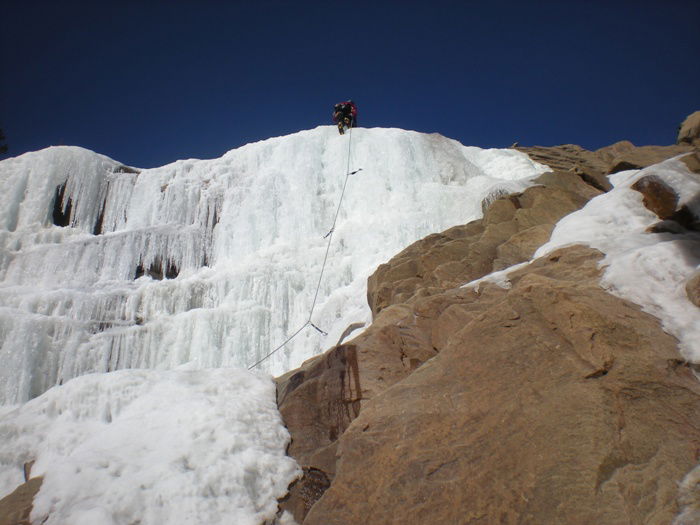 James