Statistics
Date - 03/13/2010
Elevation - 10,900'
Route - First Gully
Miles - 2.0
Elevation Gain - 800'
ACME Mapper - Link
CalTopo - Link
Description
Jeff and I had the exact same experience on this route that Brian Kooienga and I did three years ago. We got a couple of pitches up the climb and ran out of ice. I guess if I ever do get all the way up it will have to be in early season fall conditions. I'm 0 for 2 so far. Jeff lead the first pitch which was half ice and half snow. Jeff struggled finding an anchor so just gave me a hip belay to his position. We built a rock anchor and I continued up. I got a couple of short screws in, but then completely ran out of pro exactly as I did three years ago. The weather was great, so I scrambled around trying to find some rock pro, but everything broke loose and there was no more ice. We probably could have kept climbing, but we weren't sure how we'd get down without secure rap anchors or ice to build V-threads. I down-climbed back to Jeff and we did one long rappel back to the base of the route.
Photos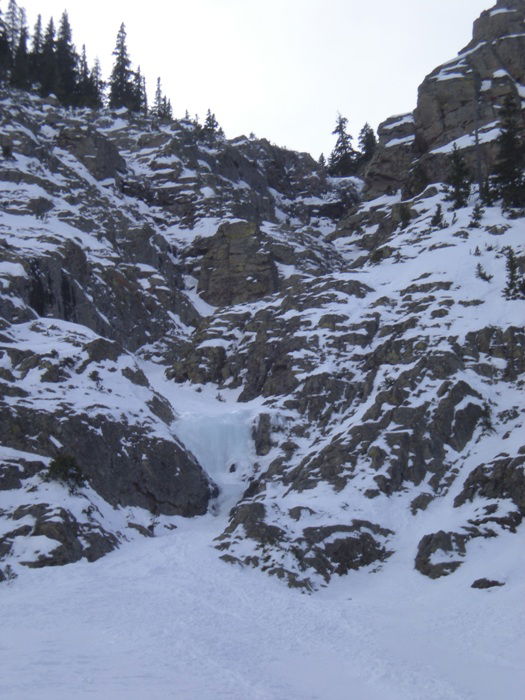 First Gully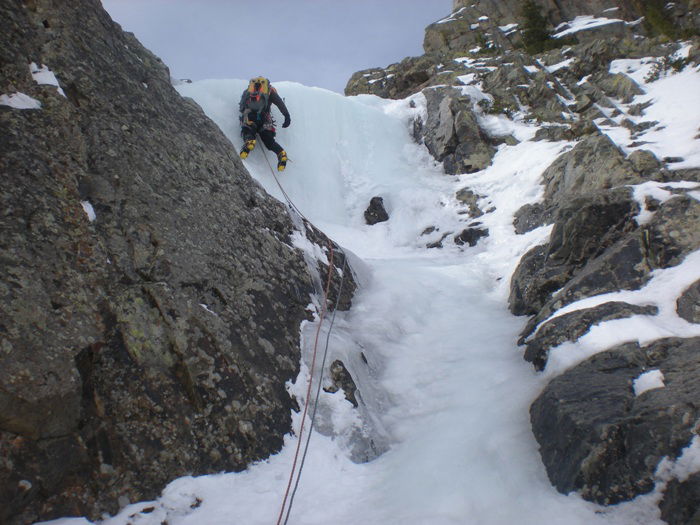 Jeff leading pitch 1.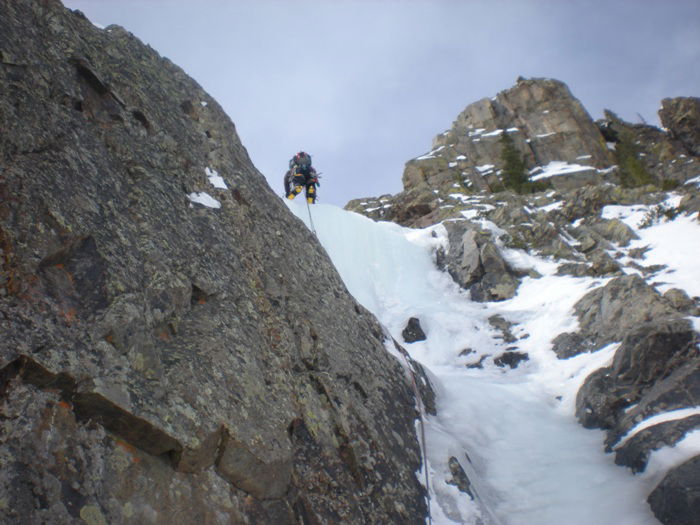 Jeff leading pitch 1.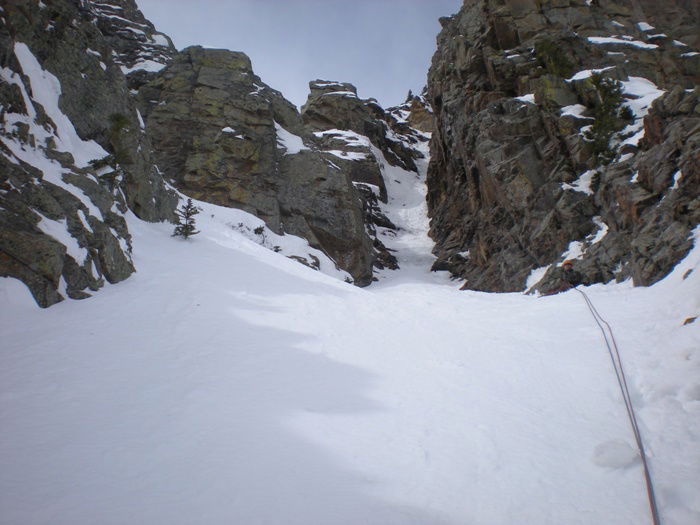 Snow Climb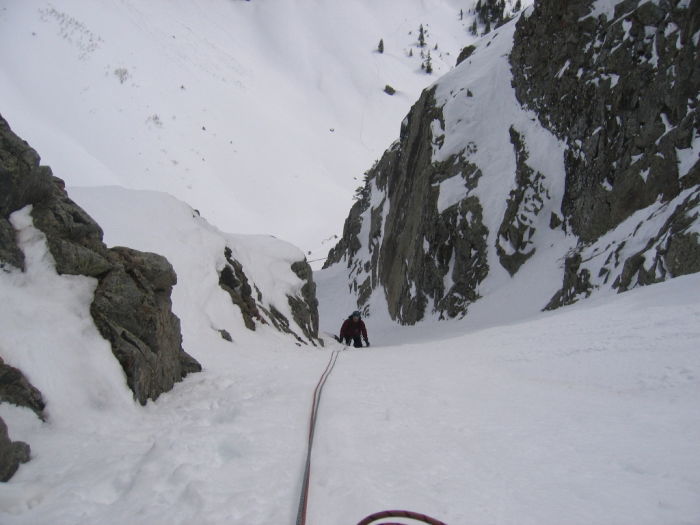 James following the first pitch.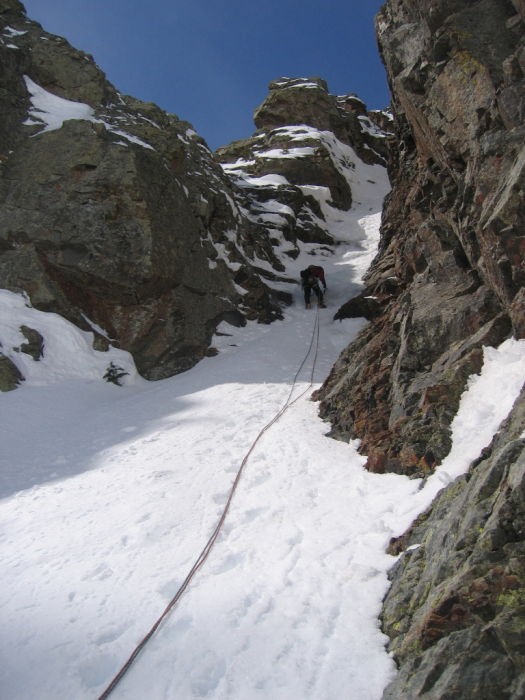 James leading pitch 2.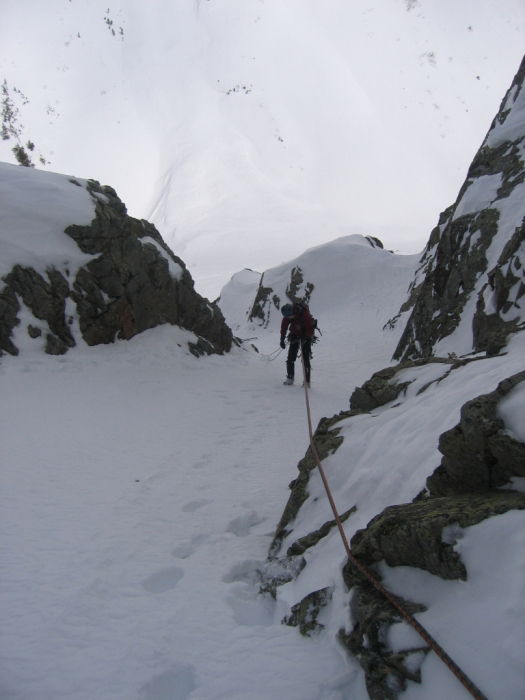 Rappel