Statistics
Date - 08/20/2010
Elevation - < 7,000'
Route - Rewritten
Miles - 2.0
Elevation Gain - 1,500'
ACME Mapper - Link
CalTopo - Link
Description
I tried to have Mark Cushman take me up Rewritten in Eldorado Canyon last year, but there were several parties waiting at the base of the route when we arrived so we went up the Yellow Spur instead. On this day, we showed up around 9:00 at the base of Rewritten and were surprised that no one was around. Jeff led up The Great Zot start (5.8) and I followed cleanly until I couldn't get one of his cams out after pulling the crux roof. I hung and retrieved his purple cam then continued up to his belay. I ended up keeping the second pitch interesting by taking a direct line to the huge eyebolt that followed a blank arête to the Red Ledge with at least one 5.7 move. I stayed on lead and climbed the left-facing dihedral (5.6) to a great belay station near the hand traverse. Jeff easily led across the 5.7 hand traverse on the crux pitch and clipped some fixed gear up the hand crack on pitch 4 to the steeper and exposed hand crack above. After getting through the crux, he belayed my up from a comfortable tree anchor. The hand traverse and lower half of the vertical section of the pitch was relatively easy for me to follow, but I struggled with the upper hand crack and was fairly upset when I reached the belay because I didn't think it should have been that difficult for me. I finished our climb on the easy final 5.5 summit pitch. I led three of the five pitches, but Jeff had the hard ones and deserves the credit for getting us up this route.
Photos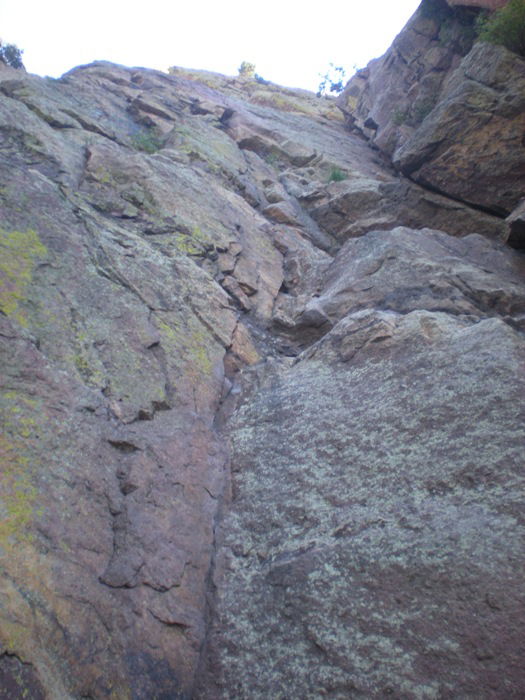 Great Zot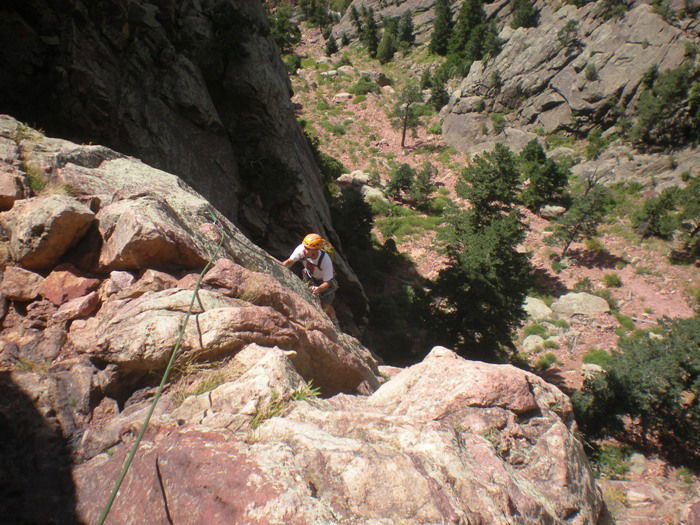 Jeff following the second pitch to the Red Ledge.
James heading out on pitch 3.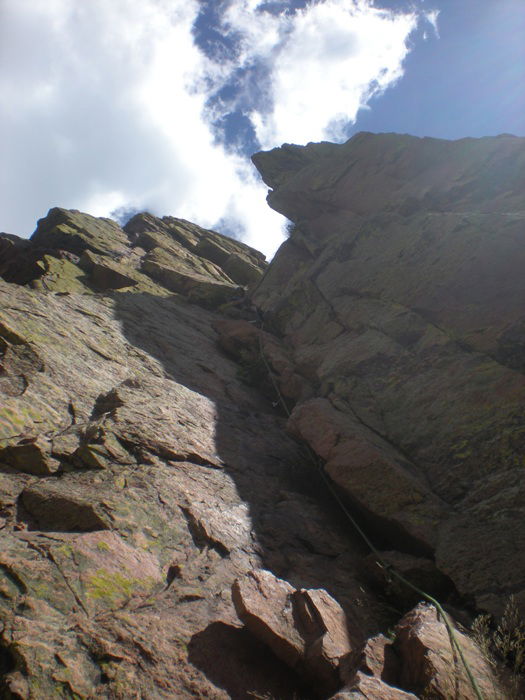 James near the top of pitch 3.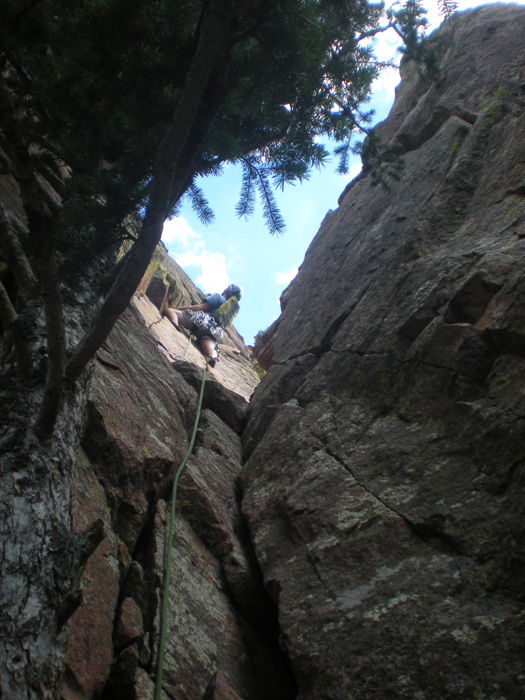 James leading pitch 5.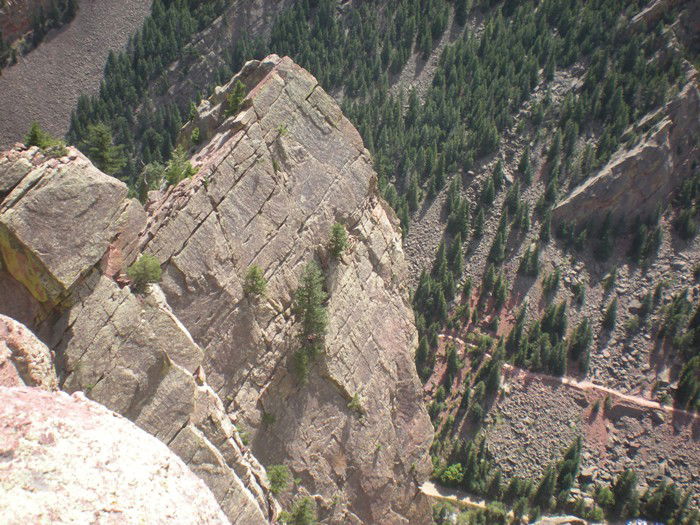 Yellow Spur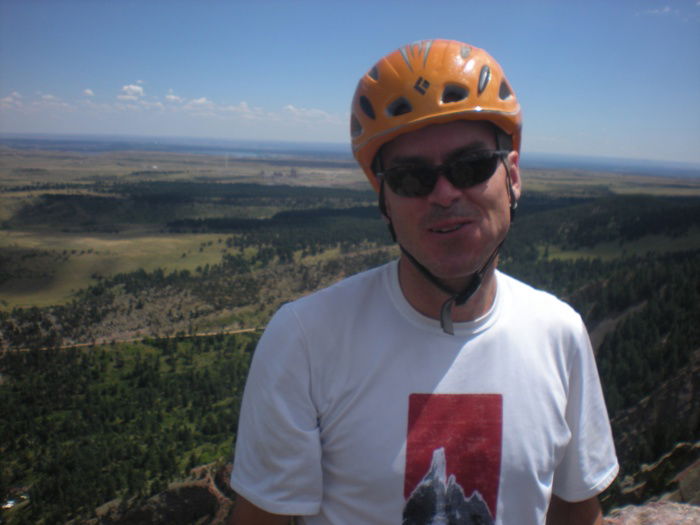 Jeff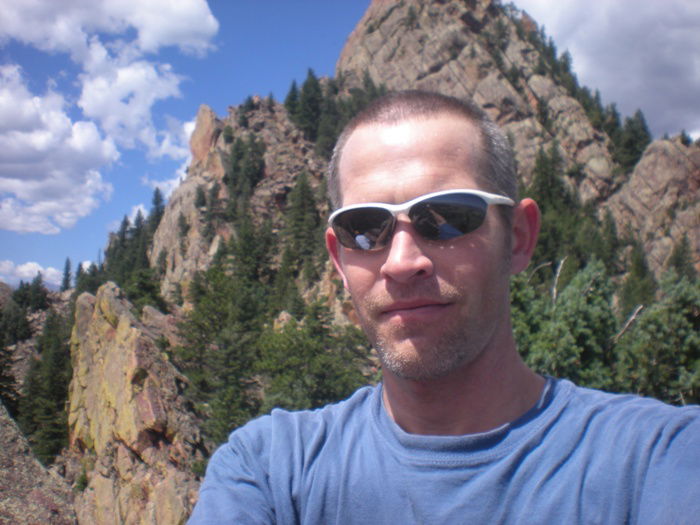 James