Statistics
Date - 10/23/2009
Elevation - < 7,000'
Route - Yellow Spur
Miles - 2.0
Elevation Gain - 1,100'
ACME Mapper - Link
CalTopo - Link
Description
With a lack of climbable ice in the backcountry, I decided to go rock climbing instead. Mark offered to take me up Rewritten, a moderate classic route in Eldorado Canyon. I dropped my kids off at the bus stop with lots of snow on the ground in Highlands Ranch, Colorado, and wasn't sure what conditions were like near Boulder, Colorado. I picked Mark up around 9:00 and we made our way to the canyon. When we reached the base of the route, one party was just starting up Rewritten and another was in line after them. Mark made a few suggestions on what we could climb instead when I suggested the Yellow Spur.
Mark was somewhat surprised considering I had only been out rock climbing twice in the last two months and was looking for something fairly mellow for the day. The Yellow Spur (5.9) is a solid two grades harder than Rewritten (5.7). Nevertheless, he agreed to lead for the day and we were off. Mark climbed confidently all day and I was a perfect display of flailing and thrashing about. Mark actually linked a couple of pitches together and we were able to top out after four rope lengths. I grabbed gear on all but the easiest pitch and really didn't deserve to be on this route.
Photo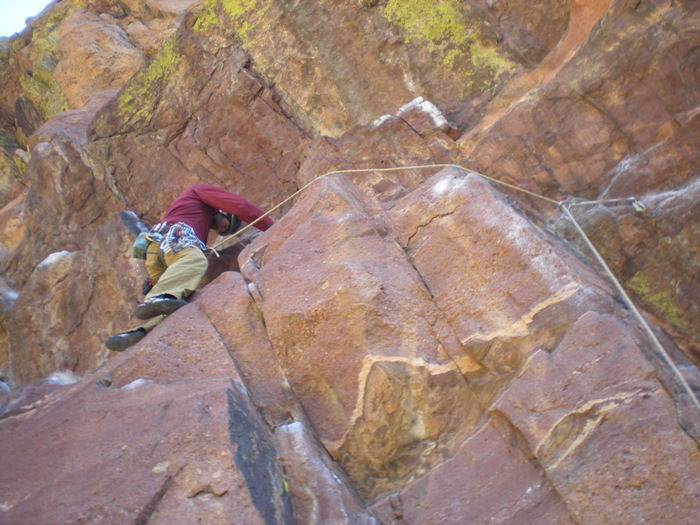 Mark leading pitch 1.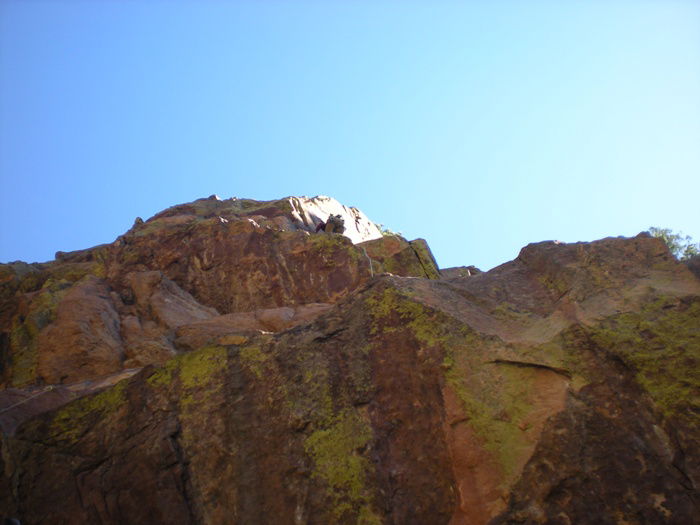 Mark leading pitch 1.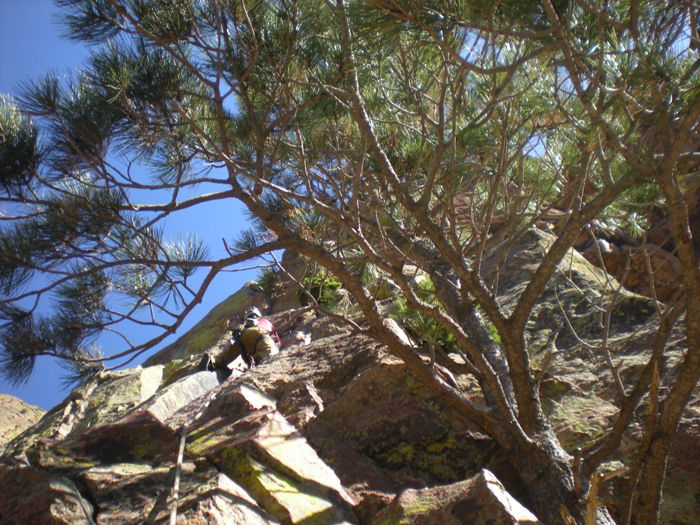 Mark leading pitch 2.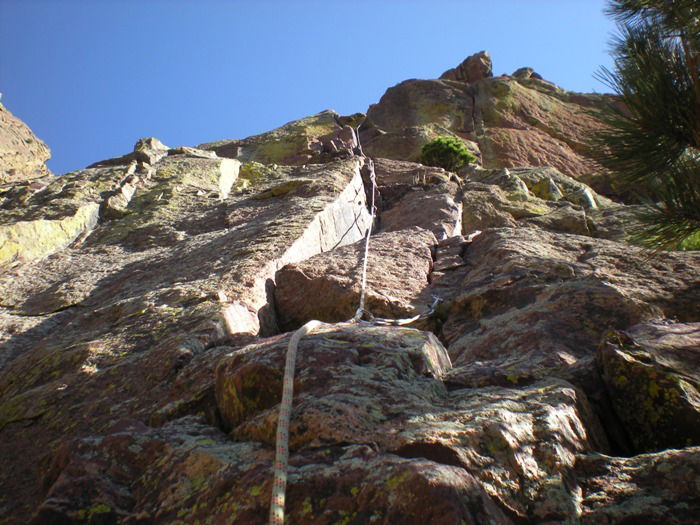 Mark leading pitch 2.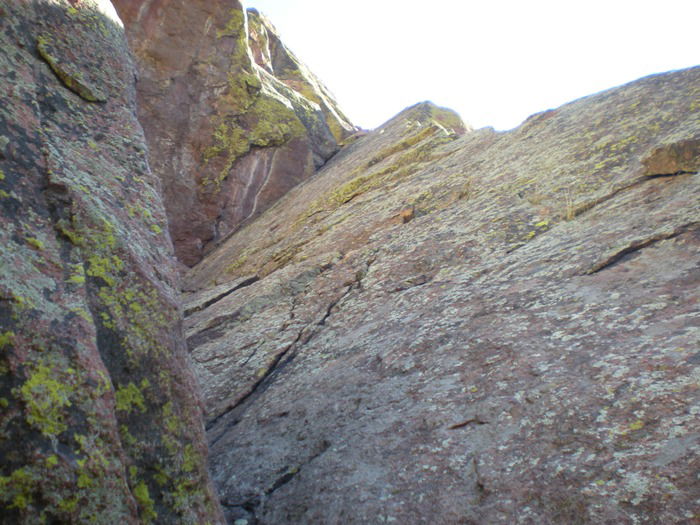 Pitch 3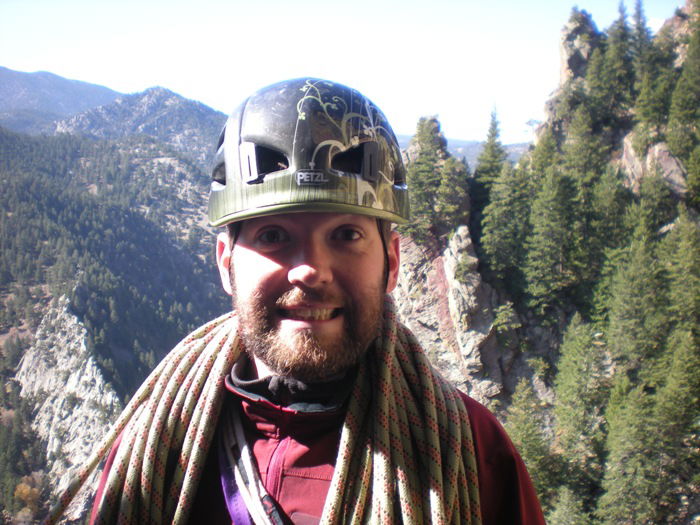 Mark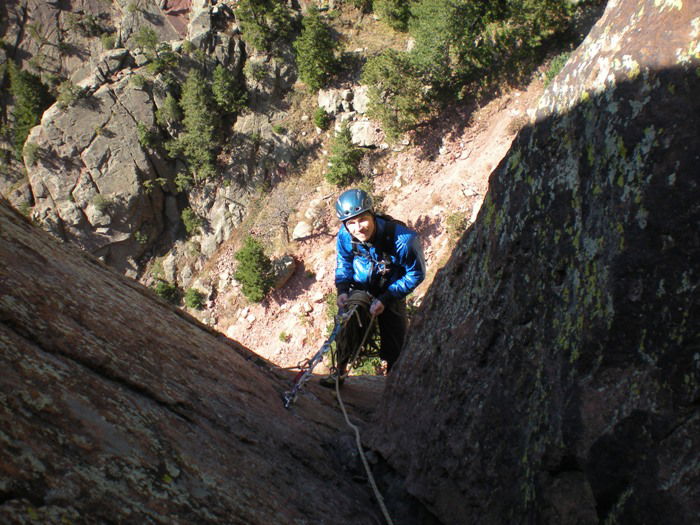 On Belay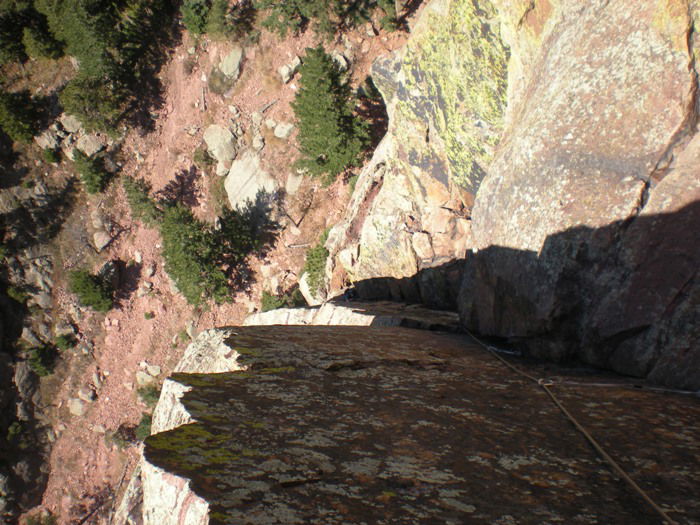 Looking down pitch 3.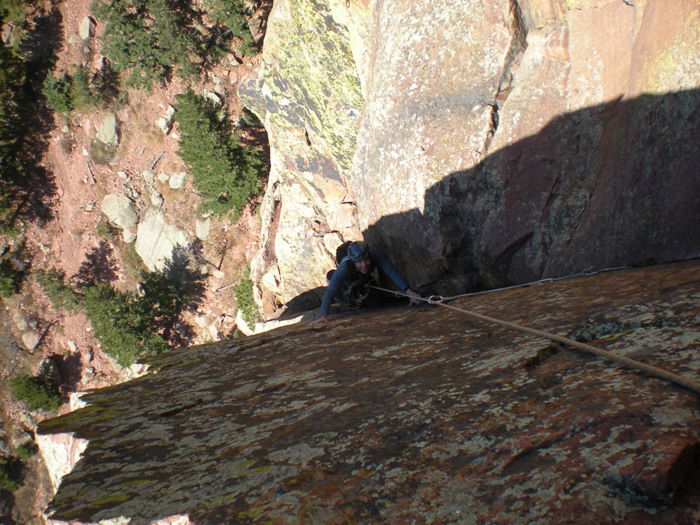 James following pitch 3.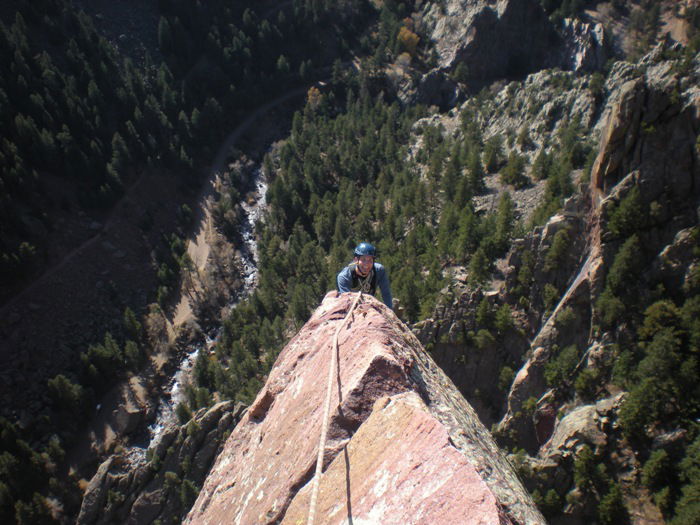 Arete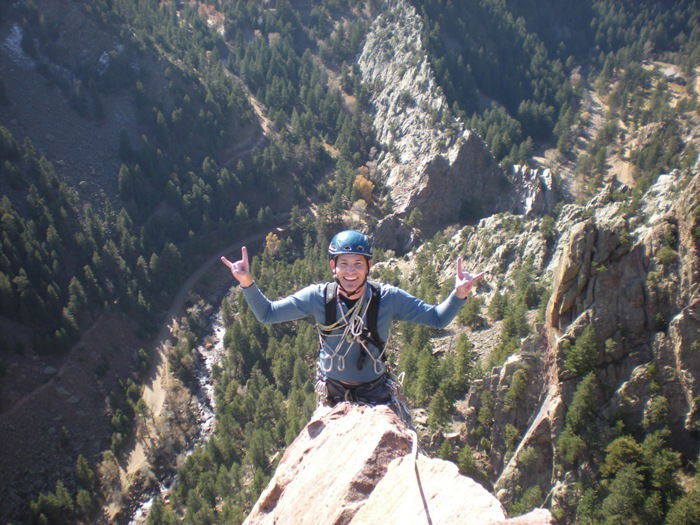 James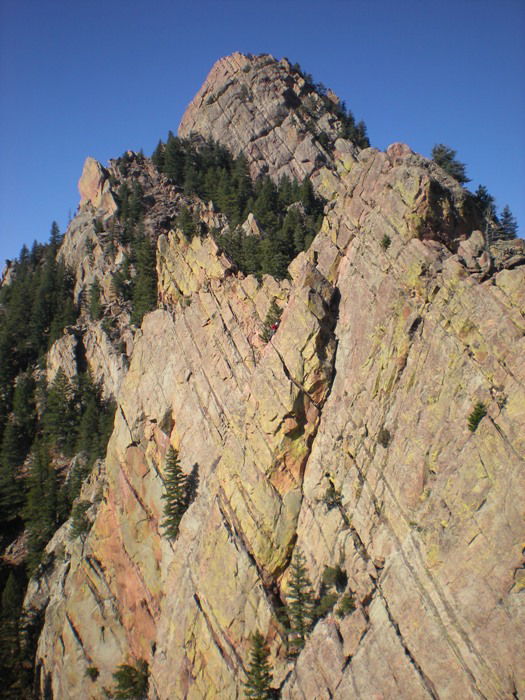 Rewritten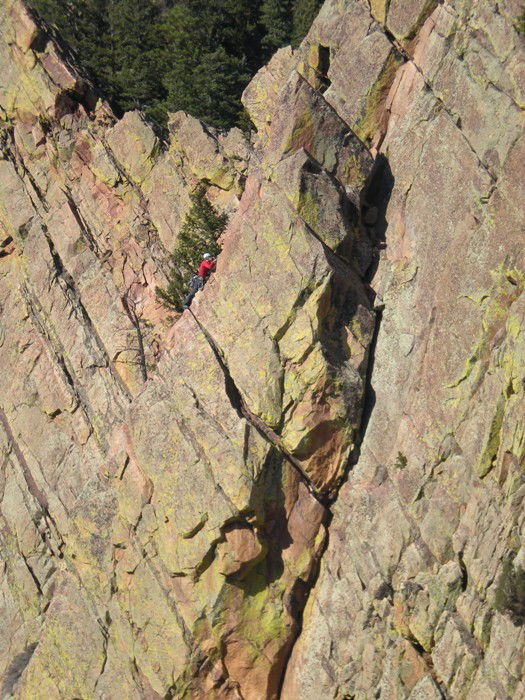 Rewritten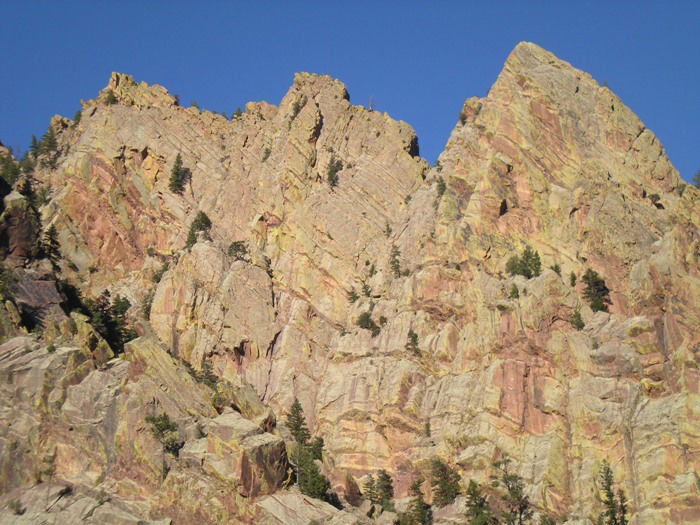 Redgarden Wall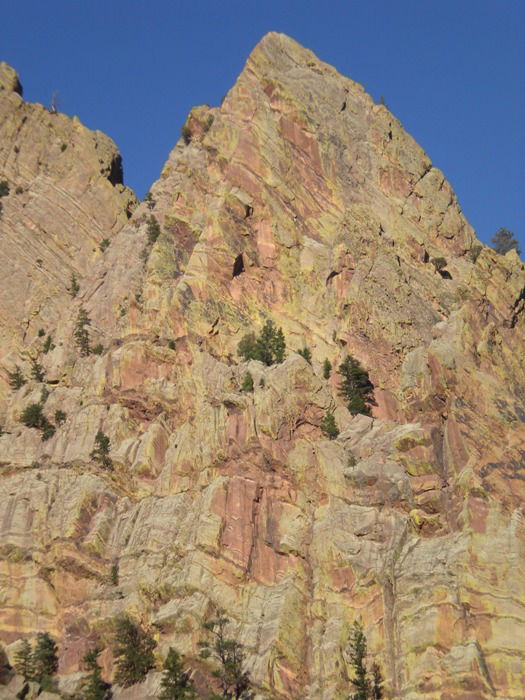 Tower One