Statistics
Date - 07/11/2008
Elevation - 12,514'
Route - Northwest Couloir
Miles - 13.0
Elevation Gain - 5,782'
ACME Mapper - Link
CalTopo - Link
Description
After receiving limited information on Mount Owen and questionable beta on Teewinot Mountain, we decided to play things safe and hike the South Teton. Similar to seeing our route on the Middle Teton from the Grand Teton, we saw our route on the South Teton from the Middle Teton. The Northwest Couloir was a known commodity and would give us the hat trick of Tetons on this trip. Mount Owen and Teewinot Mountain will have to wait.
We left the trailhead with what felt like hardly any gear. The morning was cool and the pace was fast. We carried our mountaineering boots and hiked in trail running shoes until we got to the Meadows. We took a break here to make some water and eat something. The sun was now up and we continued hiking up the valley between the Middle Teton and South Teton. The wind was stronger and the morning remained cooler. We traversed a large snowfield on the north face of the South Teton and gained the ridge right at the entrance to the Northwest Couloir which was void of any snow. We removed our crampons from the short snow climb and finished the scramble to the summit. We reached the top in 4 hours and 35 minutes which I thought was a fairly good time.
We enjoyed the views of the surrounding area, had something to eat and drink, and took several photos. After 30 minutes on the summit, we avoided the snowfield on the descent and caught a couple of quick glissades to get us back to the Meadows where we switched back into our light shoes. Jeff led us down Garnet Canyon, and we basically trail ran from the Meadows camping area back to the Lupine Meadows Trailhead. Our round trip time was 7 hours and 40 minutes. Kevin met us near the trailhead and then escorted us back to the vehicle where he had cold beers waiting.
Had I known that the climb to the South Teton was so easy from the South/Middle saddle, I would have climbed the South Teton after descending the Southwest Couloir on the Middle Teton a couple of days ago. Even if climbing the Middle Teton via the Southwest Couloir, there is no reason not to pick up the South which is an easy scramble. If we had done this, we could have hiked something different on Friday instead of going back up Garnet Canyon on terrain that we had basically already covered.
Photos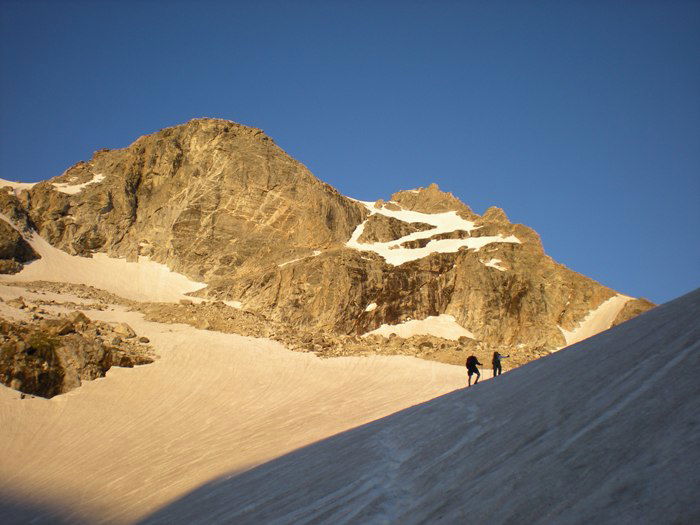 Brian and Jeff hiking on the snow fields below the South Teton.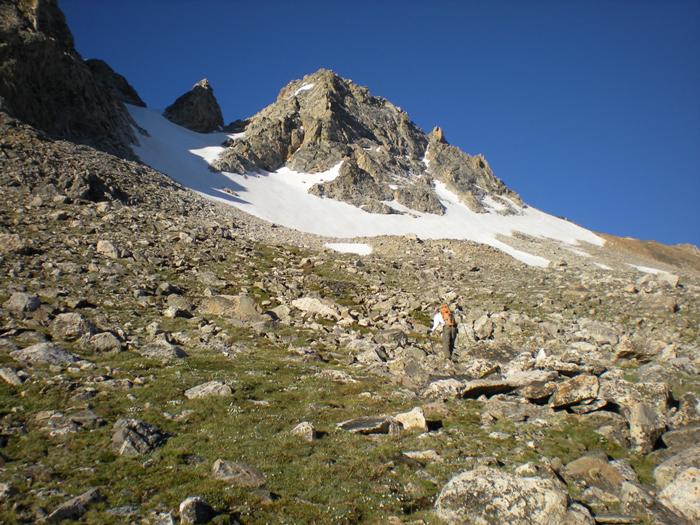 Scrambling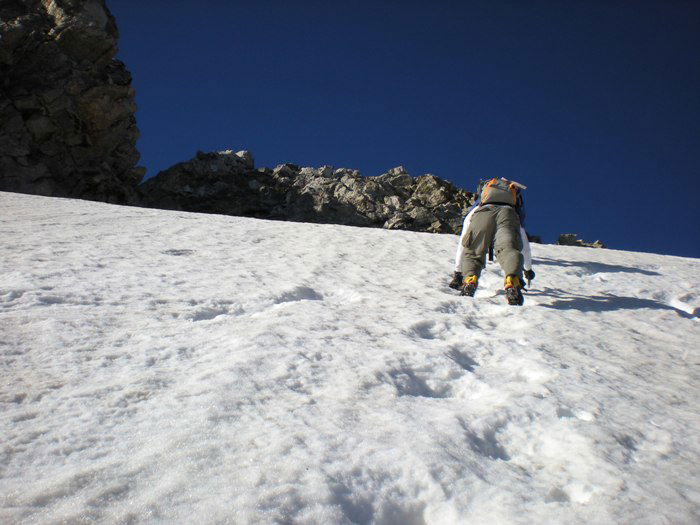 Snow Climb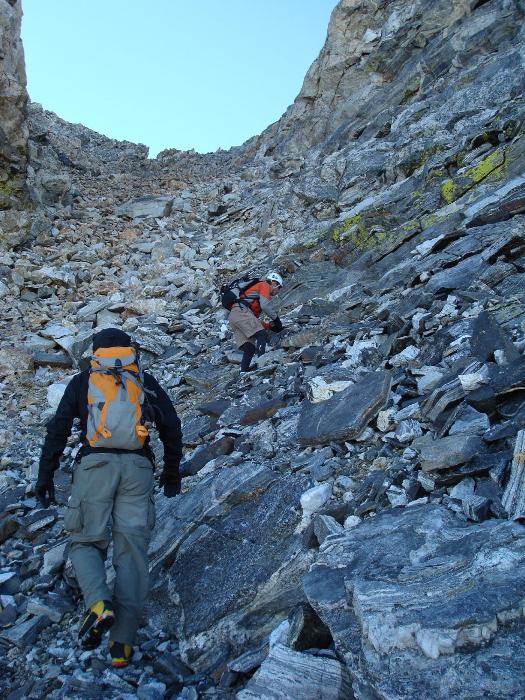 Scrambling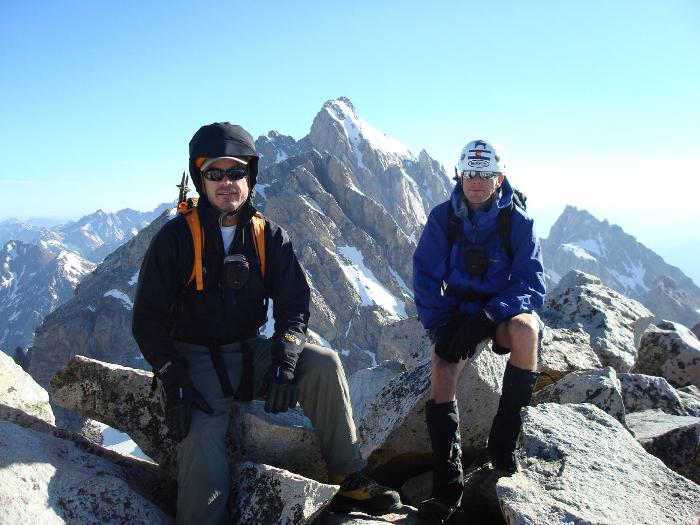 Jeff and Brian with the Middle Teton and Grand Teton in the background.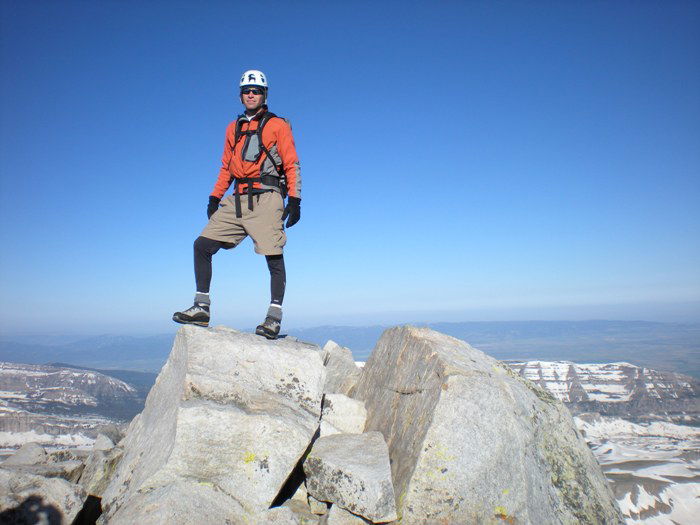 Summit Photo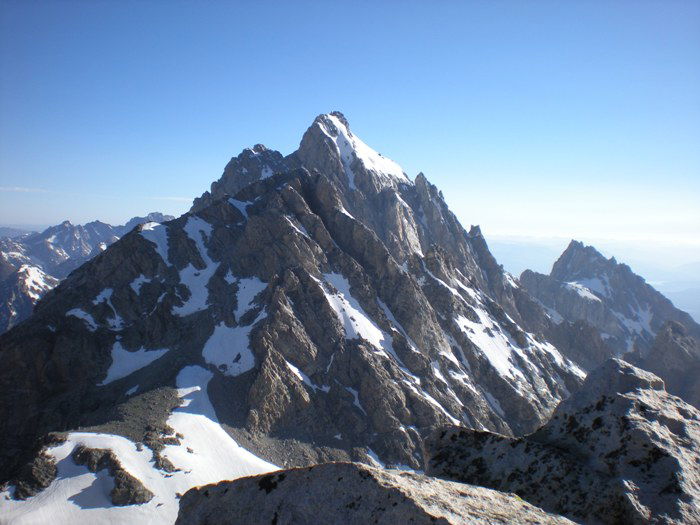 Middle Teton and Grand Teton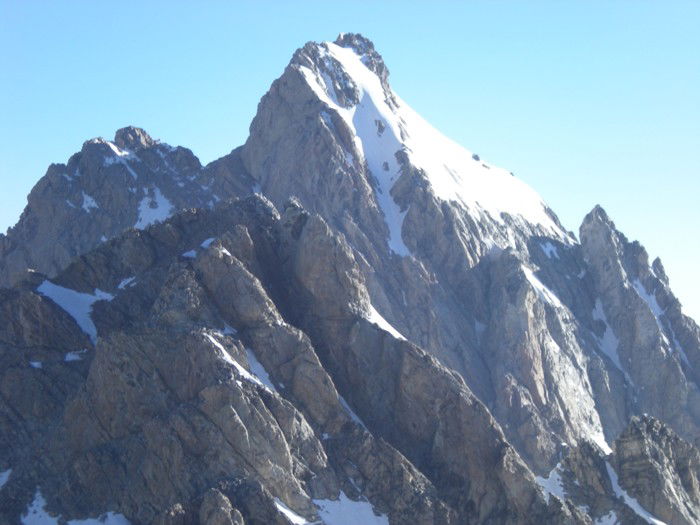 Grand Teton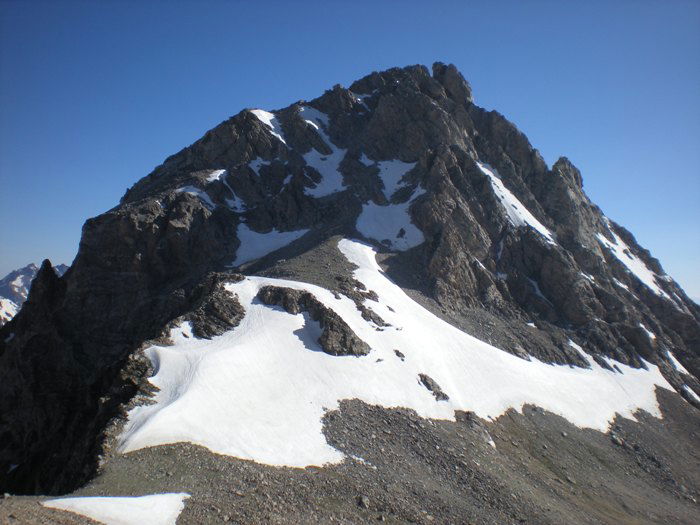 Middle Teton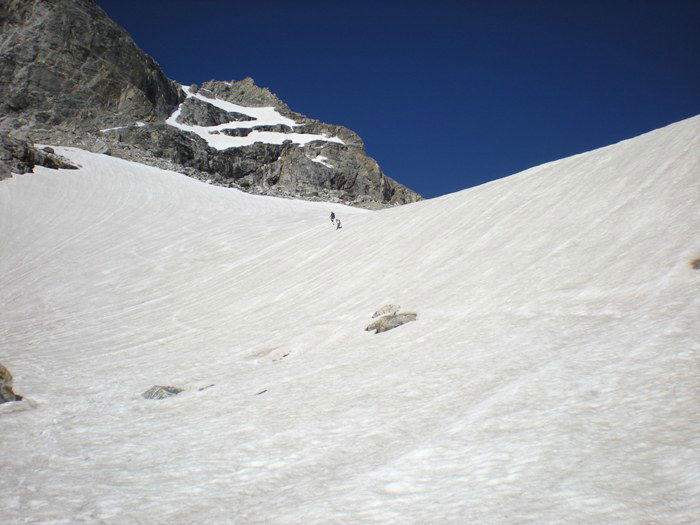 Descent