Statistics
Date - 03/08/2008
Elevation - 7,200'
Route - Hully Gully
Miles - 1.0
Elevation Gain - 500'
ACME Mapper - Link
CalTopo - Link
Description
After meeting in Castle Rock, Colorado, Jeff and I checked out a little known flow near Colorado Springs, Colorado. We had a some trouble finding the ice but eventually made our way to the base of it just as two climbers were starting up. They went up the first pitch and waited for us to climb behind them. The first pitch was shorter than the second one, but it was a bit steeper and more difficult. When all four climbers were at the base of the second pitch, the other two climbed it, and when they were clear Jeff and I followed suit. I was able to lead both pitches.
After we topped out on the second ice pitch, there is a short mixed step that Jeff took us over, and then we scrambled back down to the top of the first flow where we set up a top rope. We rapped down to our gear setting a couple directional screws along the way. We each ran a few laps and even tried our hand at some mixed climbing. We climbed out, broke down our top rope, scrambled back to our vehicle, and then enjoyed a couple pints at Bristol Brewery.
Photos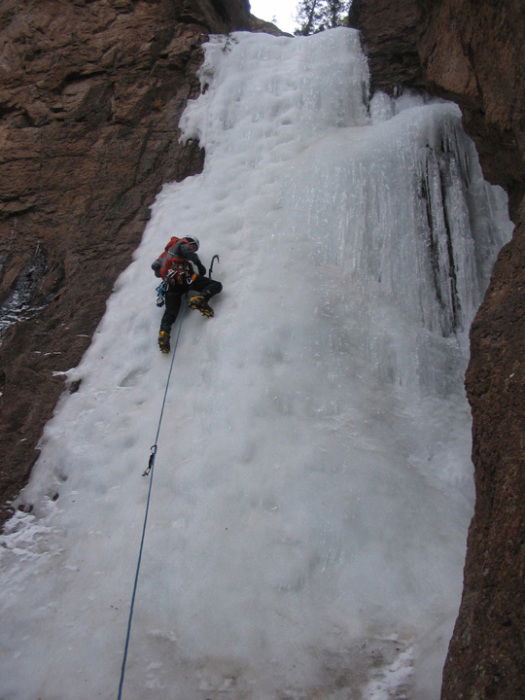 Pitch 1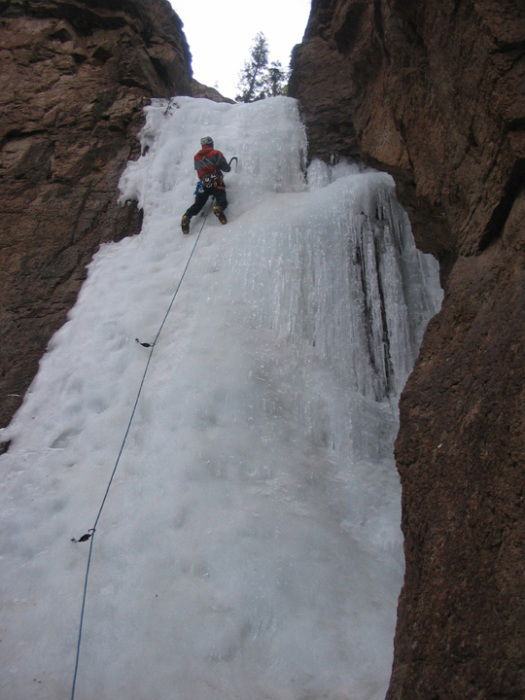 Pitch 1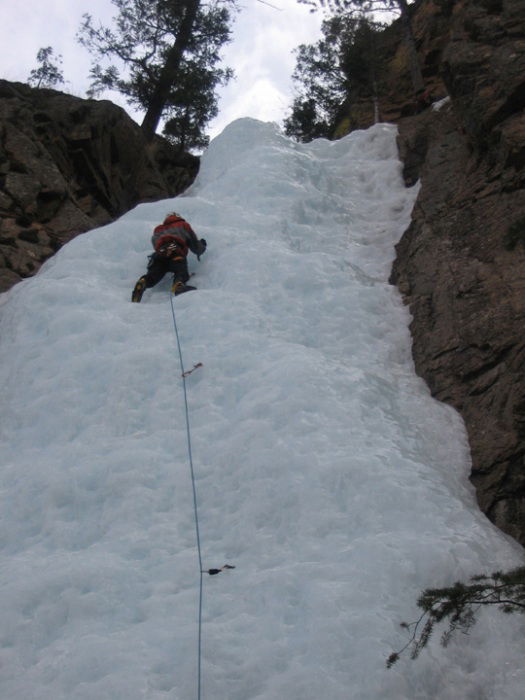 Pitch 2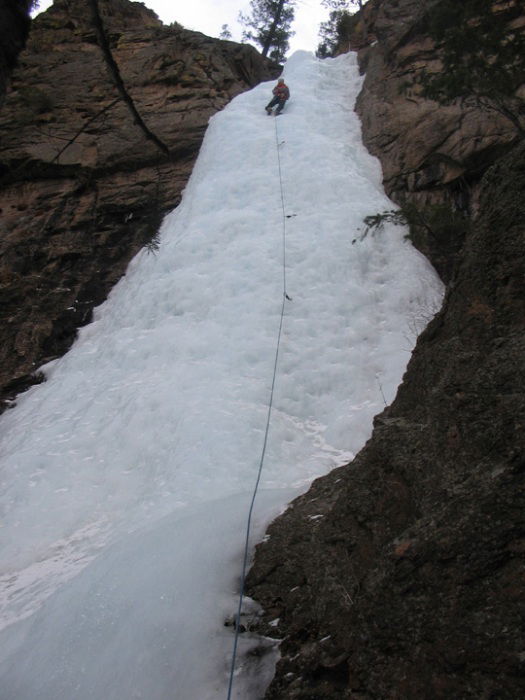 Pitch 2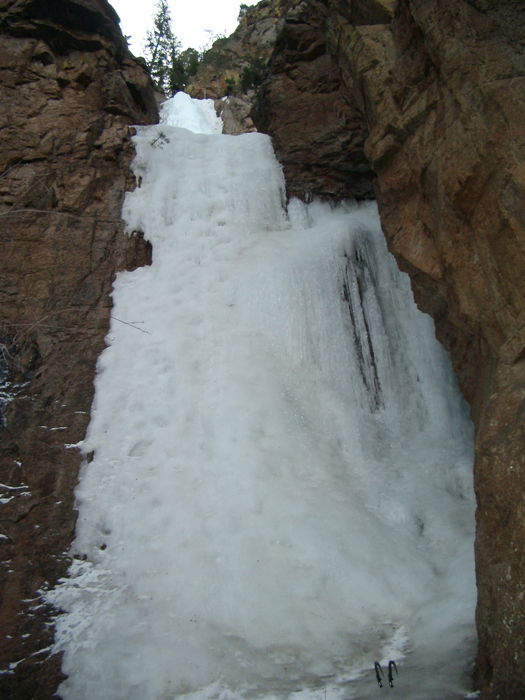 Pitch 1 with pitch 2 in the background.
Anchor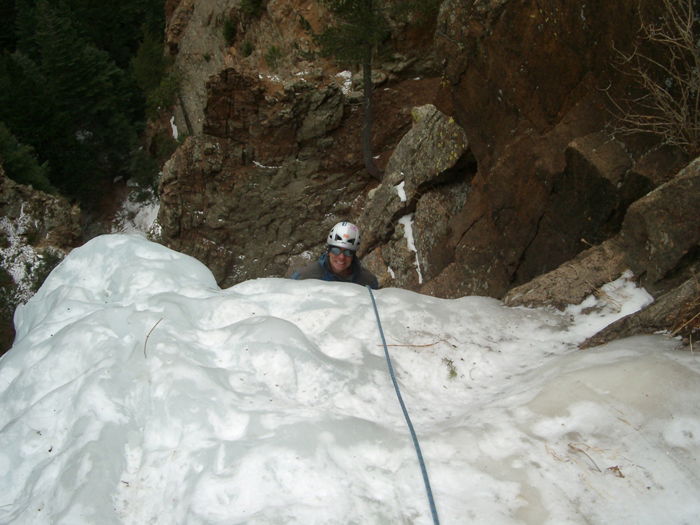 Jeff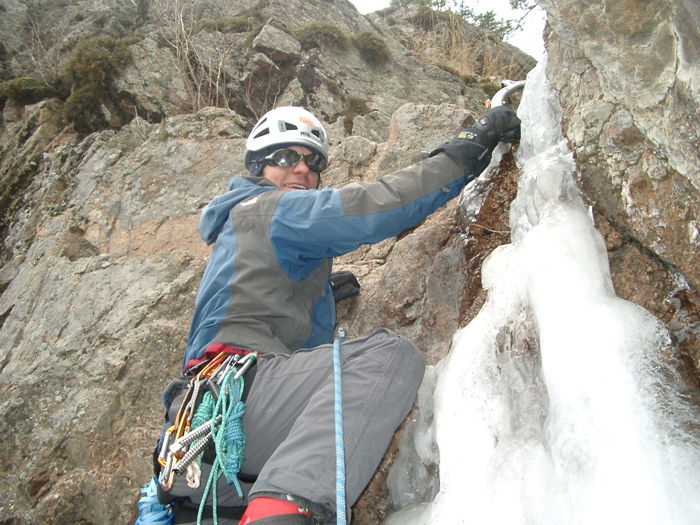 Jeff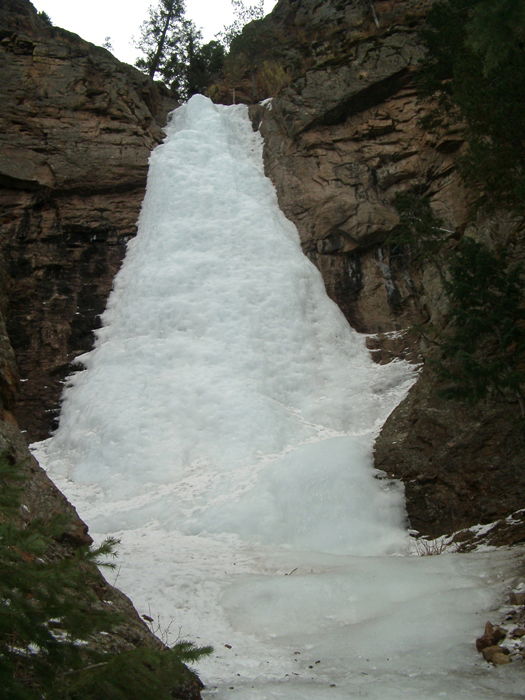 Pitch 2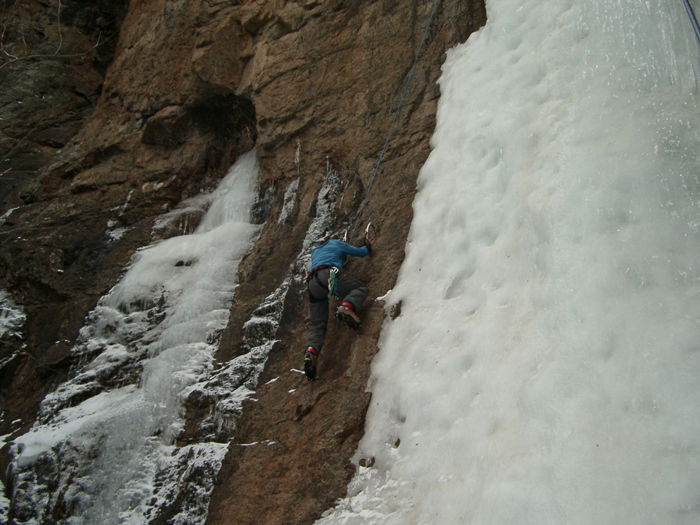 Jeff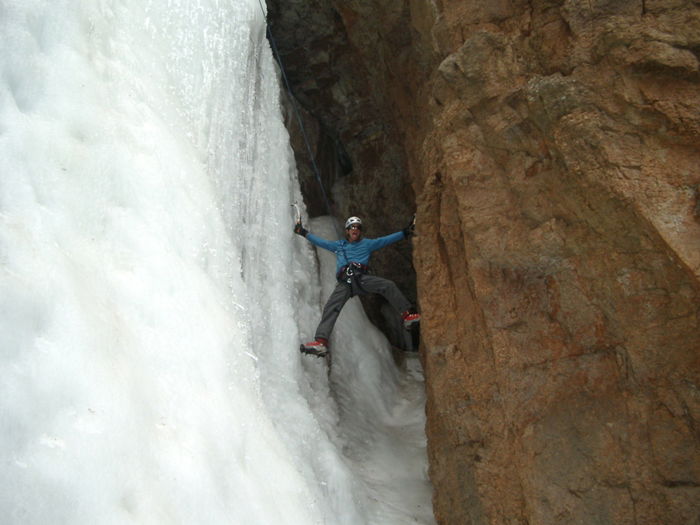 Jeff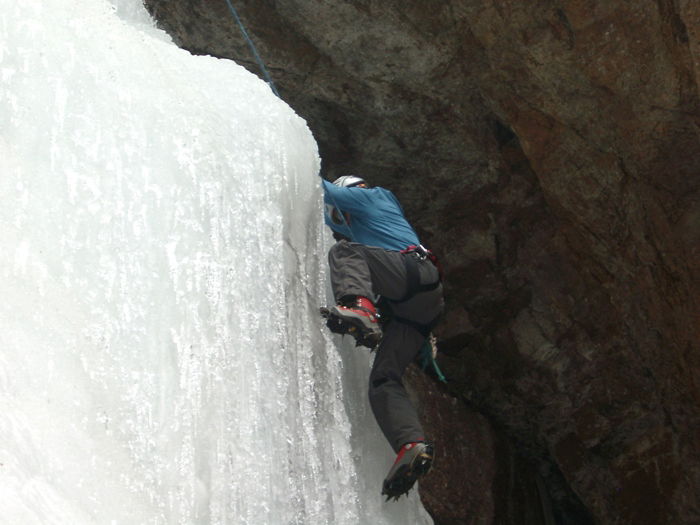 Jeff