Statistics
Date - 08/09/2008
Elevation - 12,900'
Route - Mount Sherman Trail
Miles - 2.0
Elevation Gain - 800'
ACME Mapper - Link
CalTopo - Link
Description
This hike was planned for some time and was going to be my families first 14er hike together. Although the weather didn't cooperate, everyone still had a good time. Becky and the girls slept most of the way from home to the trailhead. I selected Sherman Peak because I knew it was the easiest 14er. When we got to the Four Mile Creek trailhead, I knew right away conditions would be questionable for the kids. I prepared well with plenty of clothes, water, and snacks, but when we got out of the vehicle is was overcast, chilly, and windy. I simply told everyone we'd go as far as everyone feels comfortable.
Everyone started off fine and the girls immediately wanted to check out Dauntless Mine. We made good time, despite the fact that the girls stopped a lot. There were numerous people on the trail and we just plugged along at the girls pace. By the time we got to Hilltop Mine, the girls were feeling the cold. I didn't want to pressure them to continue and have a miserable time. I didn't want their first experience hiking a 14er to be bad so I let them decide on when to turn around. We had a quick snack and they decided to call it a day. The weather remained poor and there was no visibility above the Sherman/Sheridan saddle. It didn't take long to get back down to the trailhead and it was only 9:00 in the morning, so we drove into Breckenridge, Colorado, for breakfast.
Photos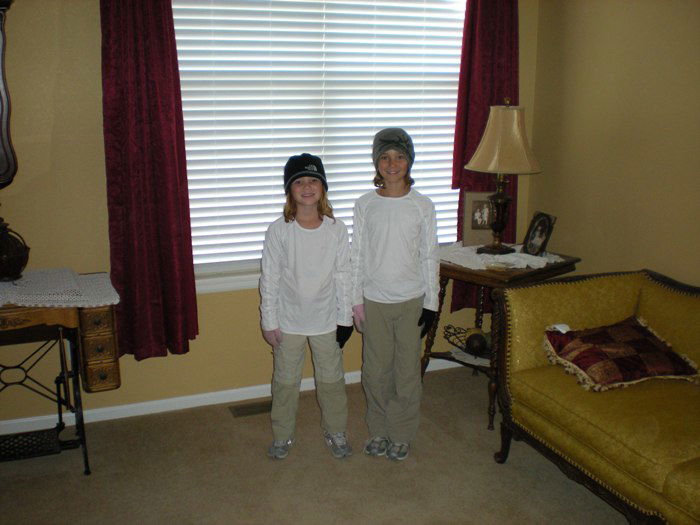 Ready to go.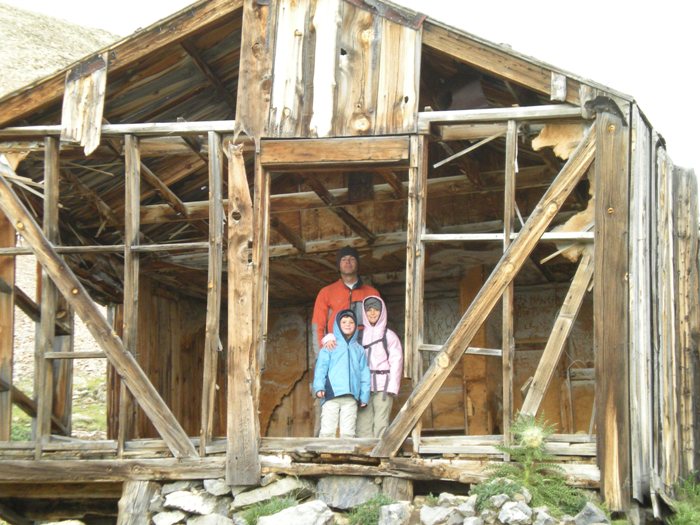 Dauntless Mine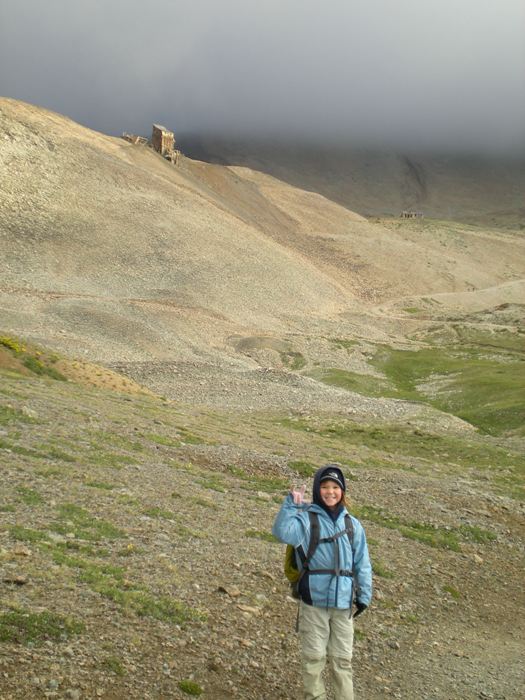 Kennedy below Hilltop Mine.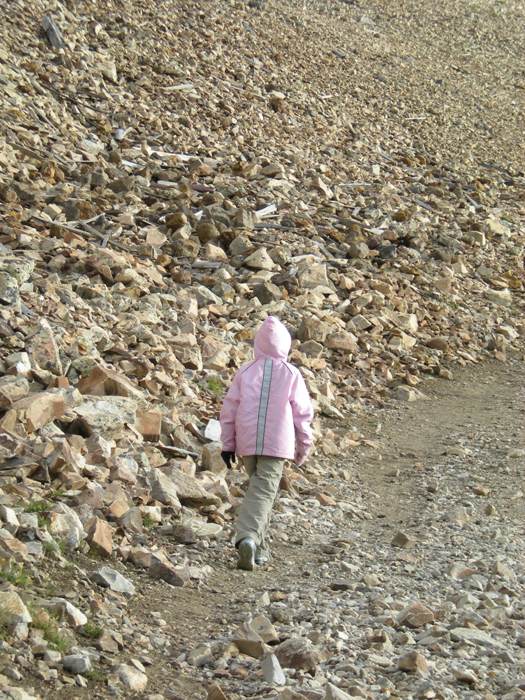 Taylor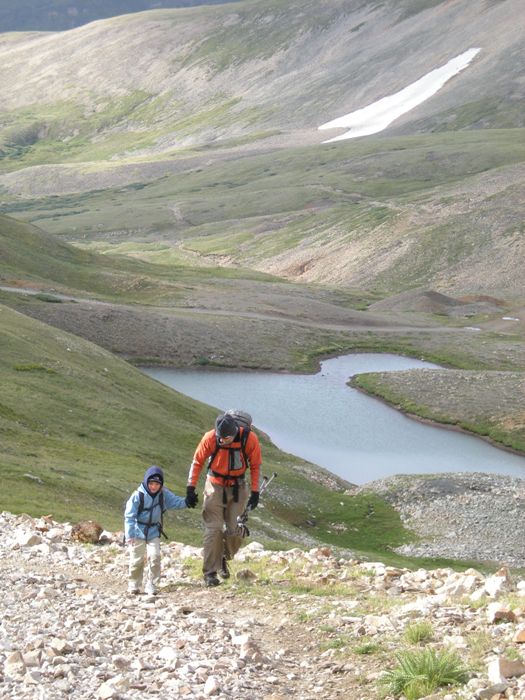 Kennedy and James
Taylor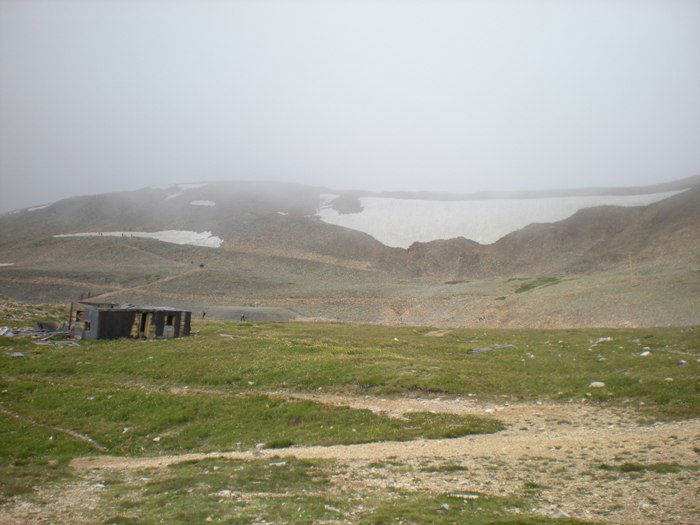 Weather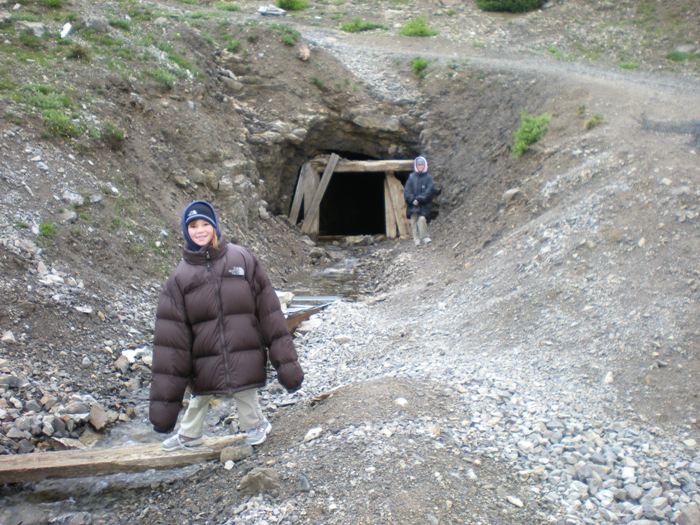 Kennedy and Taylor