Statistics
Date - 11/02/2008
Elevation - < 7,000'
Route - Various
Miles - 1.0
Elevation Gain - 600'
ACME Mapper - Link
CalTopo - Link
Description
Jeff and I went to Boulder Canyon to climb on Blob Rock. I forgot about the time change and ended up sleeping in my car for an hour in front of his house, but other than that we had a good day. We first climbed a multi-pitch sport route called the Young and the Rackless. I led the easier pitch 1 (5.8) and pitch 4 (5.7) while Jeff handled pitch 2 (5.9) and pitch 3 (5.9). I really enjoyed the route and thought it was a lot of fun. None of the climbing was very sustained. After scrambling back down to our gear we traversed west and climbed Shimmer (5.9) a couple of times and Bolt Cola (5.10). Jeff led Shimmer, but we both top roped Bolt Cola.
Photos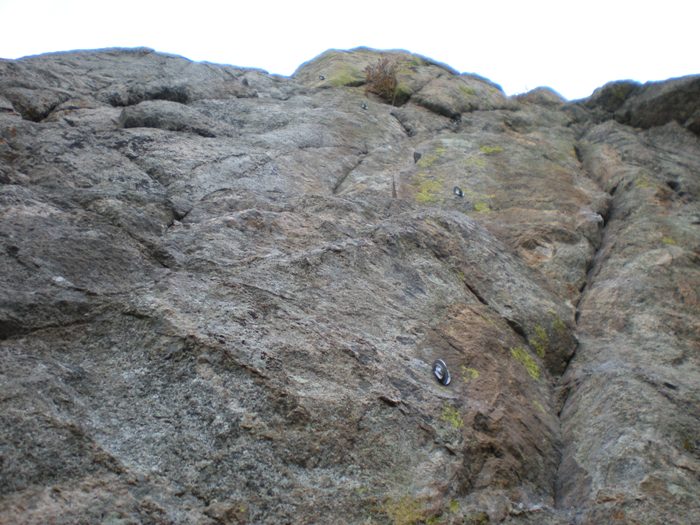 Pitch 1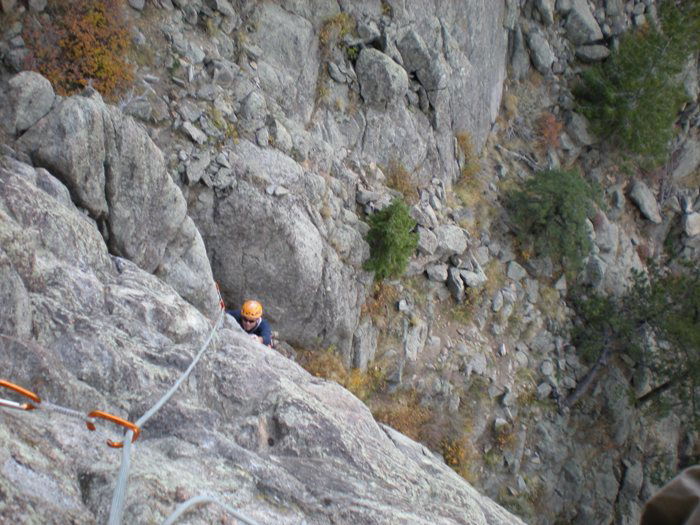 Jeff following pitch 1.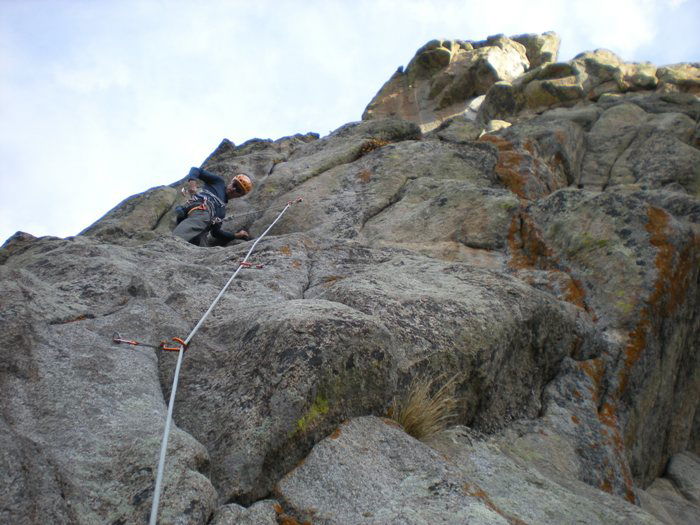 Jeff leading pitch 2.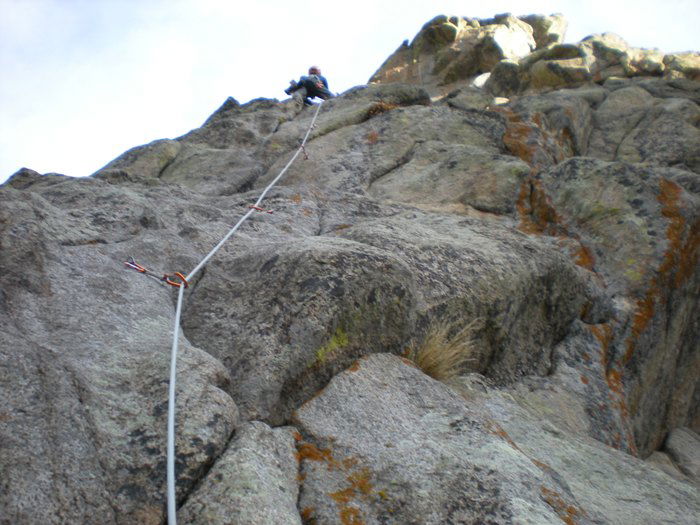 Jeff leading pitch 2.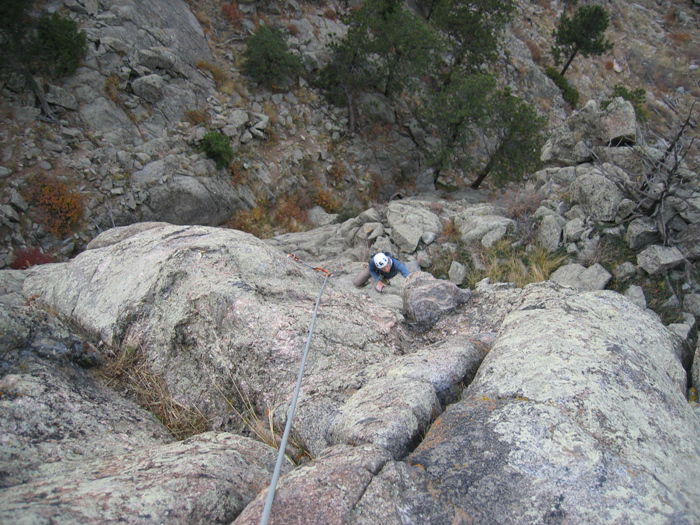 James following pitch 2.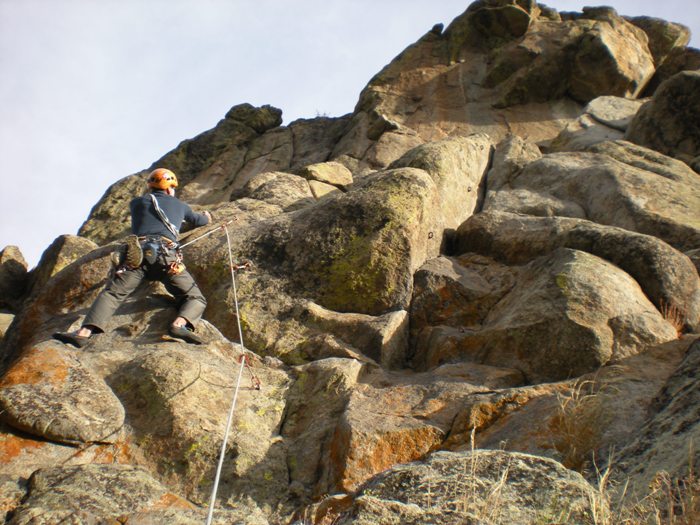 Jeff leading pitch 3.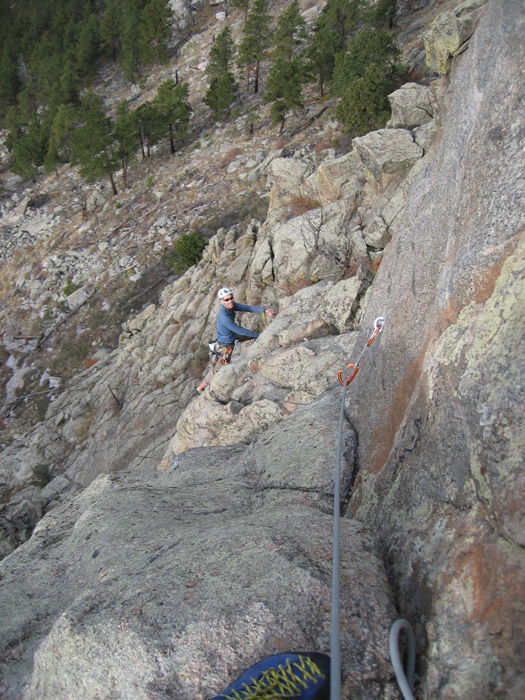 James following pitch 3.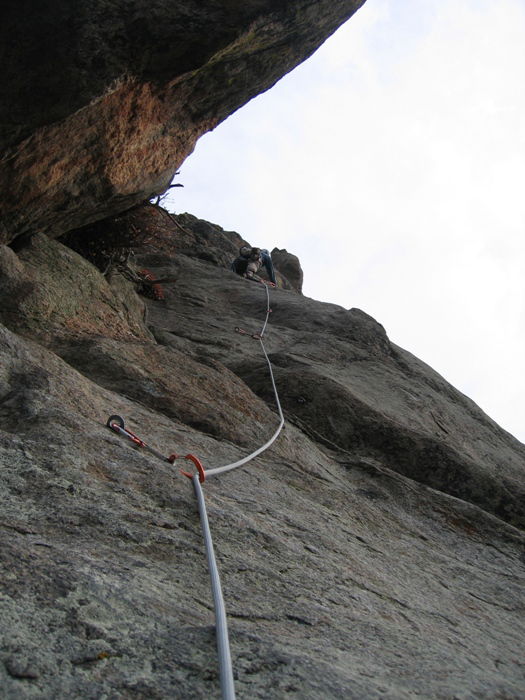 James leading pitch 4.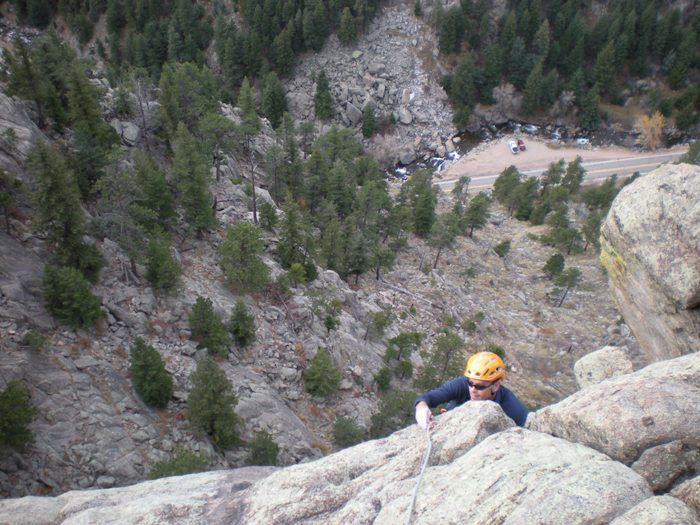 Jeff following pitch 4.