Statistics
Date - 02/19/2007
Elevation - 9,476'
Route - First Gully
Miles - 2.5
Elevation Gain - 1,000'
ACME Mapper - Link
CalTopo - Link
Description
The last time I drove by Three Tiers, there appeared to be a lot more ice than my first trip to this location. Brian and I drove up to Silverthorne, Colorado, Sunday night and stayed at his condo to avoid having to get up too early. By the time we got to the climb, we realized that it had snowed quite a bit since I saw all the blue ice and the climbing looked limited.
After scrambling to the base of the climb, Brian free climbed the first pitch and brought me up. On the second pitch, I managed to get two screws in before reaching the second belay station. We didn't like the looks of the snow filled gully, so we bailed to the rocks on climber's left and did three scrambling pitches in order to get a look at the ice farther up the gully.
Our final pitch was certainly the most sustained and difficult ice climbing of the day. I actually thought it quite thin, but Brian was willing to give it a shot and did a great job leading it. He found one bolted anchor on the top of the pitch and brought me up to finish the climbing. We rapped down the most difficult pitch separately and then scrambled over to the trees. We did three more simultaneous rappels before getting back down to the entrance of the gully where we began.
Photos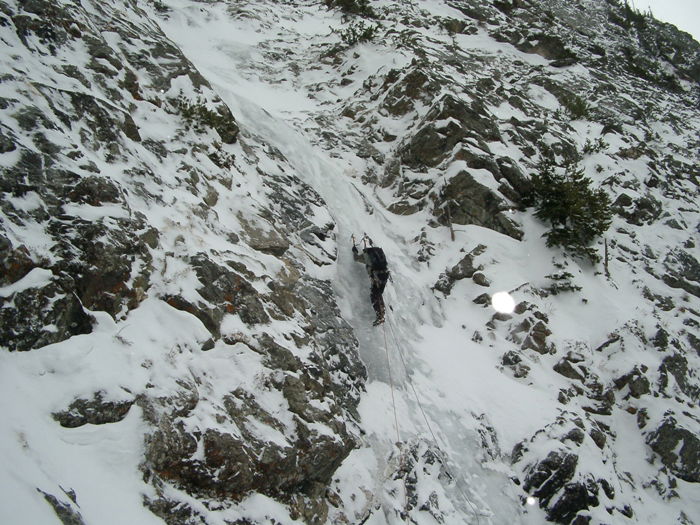 Brian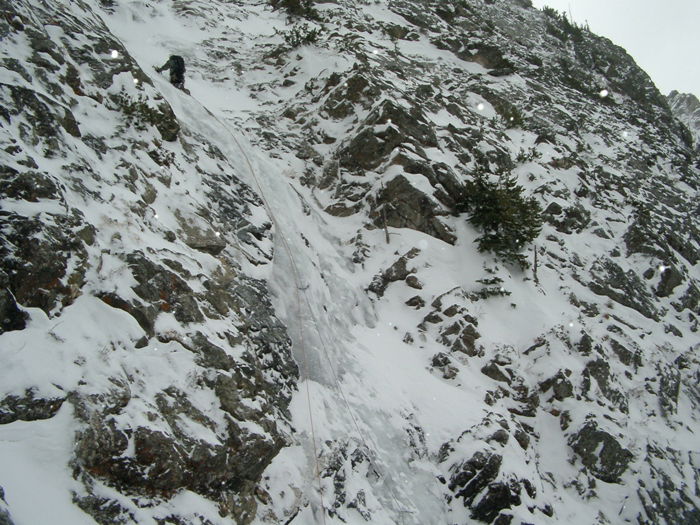 Brian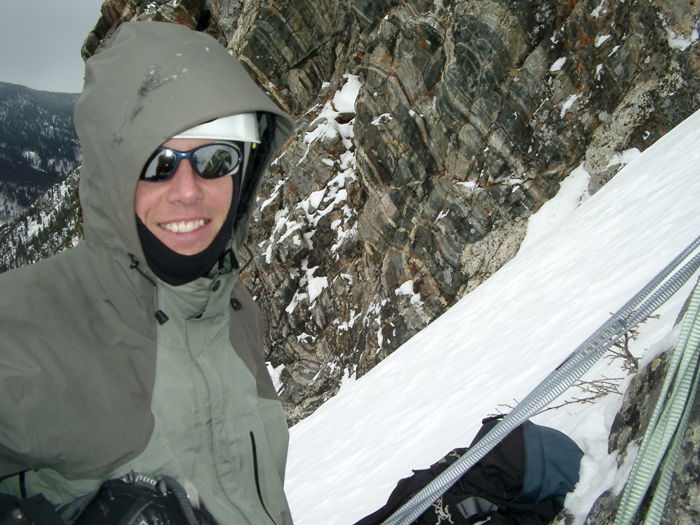 Brian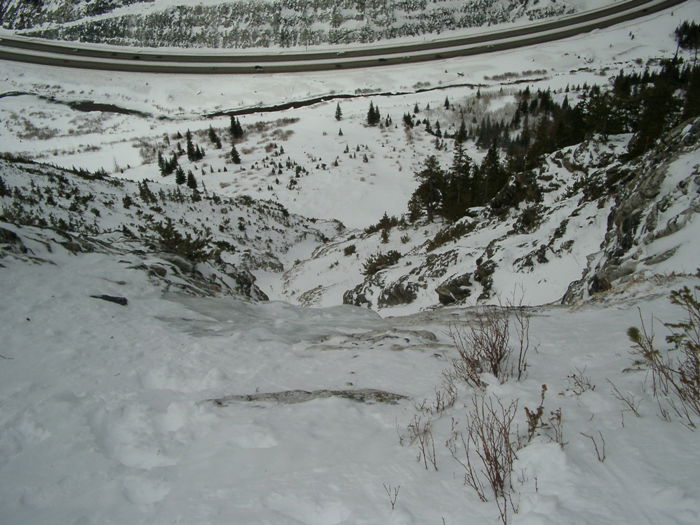 Looking down from our high point.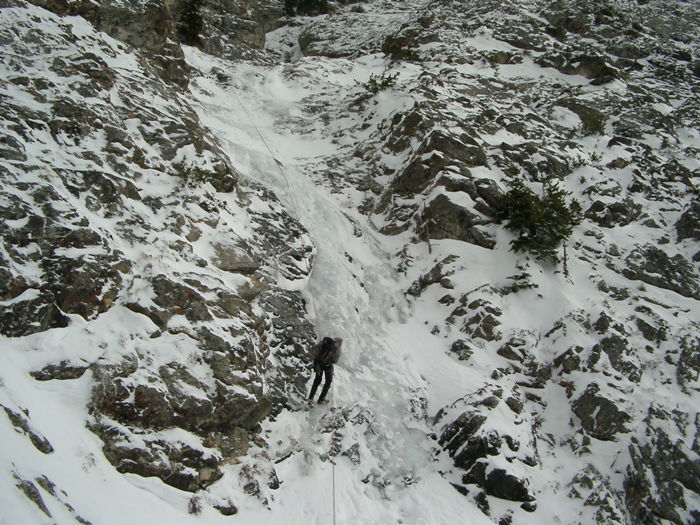 Rappel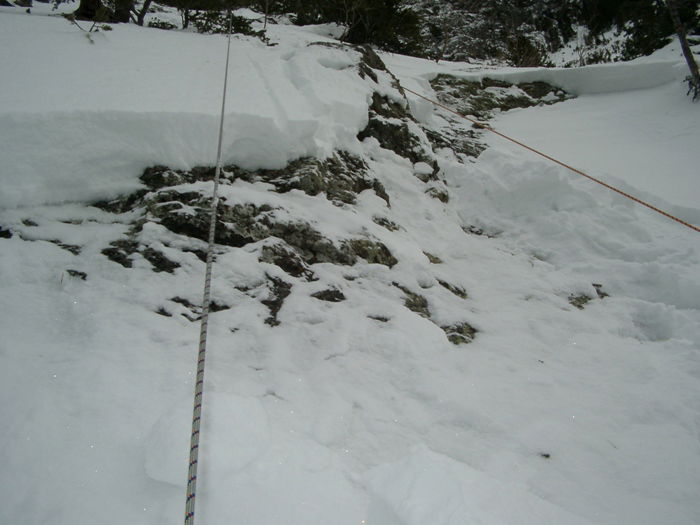 Crown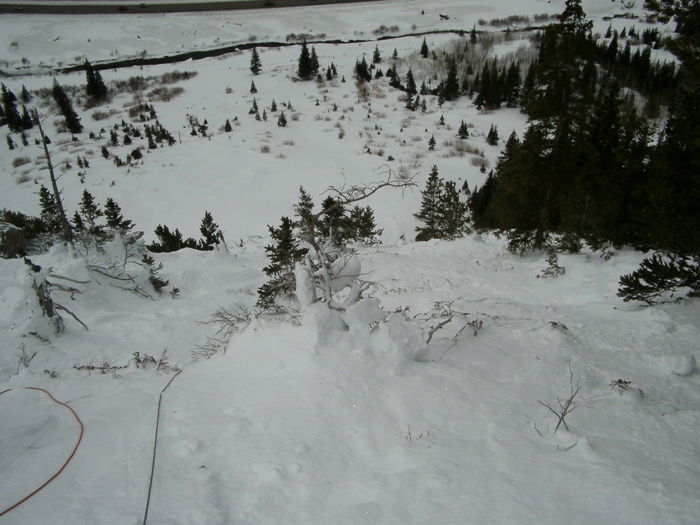 Avalanche Path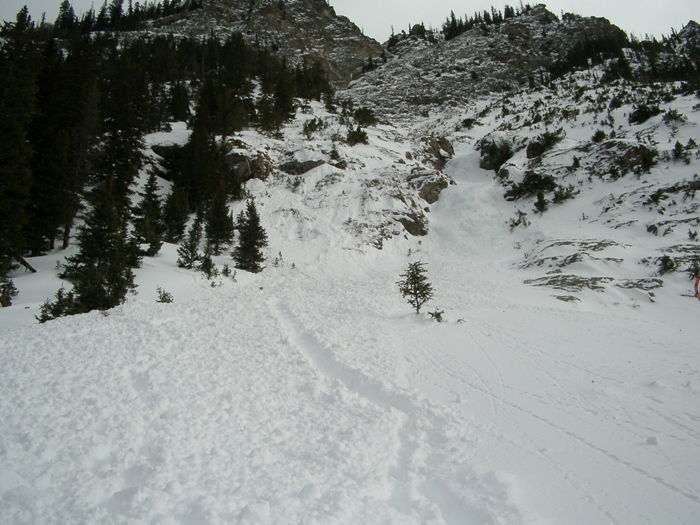 Base of Avalanche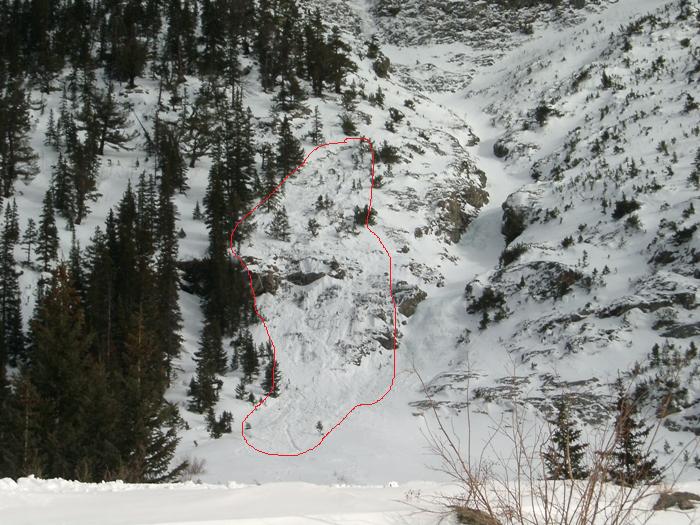 Avalanche