Statistics
Date - 07/29/2007
Elevation - 7,009'
Route - West Ridge (Trail No. 65)
Miles - 7.0
Elevation Gain - 3,730'
ACME Mapper - Link
CalTopo - Link
Description
This is just the third time I hiked Scotchman Peak. After a weekend of driving and road closures, I decided to play it safe on Sunday and just return to Scotchman Peak for a good workout. I had some errands to run in the afternoon anyway and needed to be back in Sandpoint, Idaho, at a reasonable time. Despite having hiked this peak twice before, I still enjoyed the trip and scenery. I made the summit in 2 hours and spent 50 minutes on top. The round trip time was 4 hours and 30 minutes, so I only picked up 20 minutes on the descent which took me 1 hour and 40 minutes.
Photos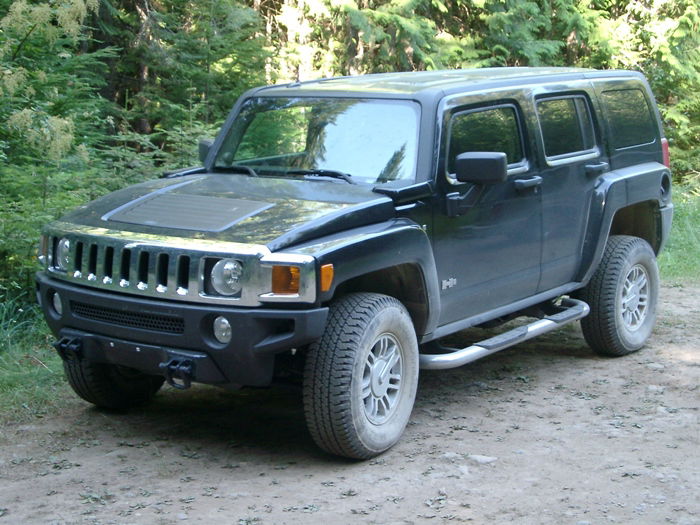 Rental Car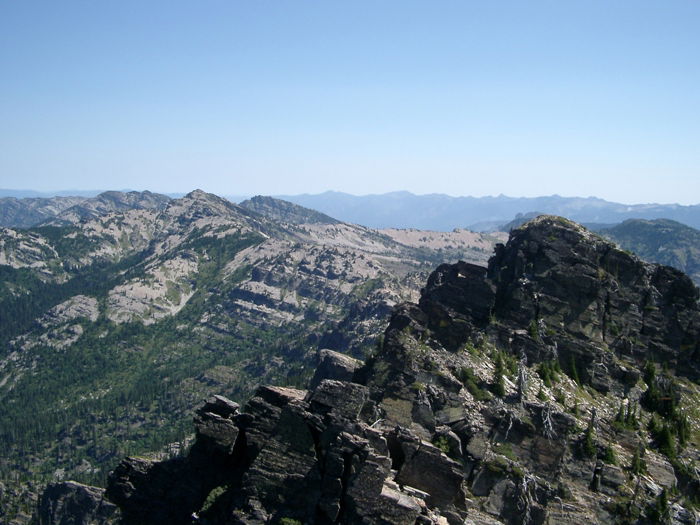 Views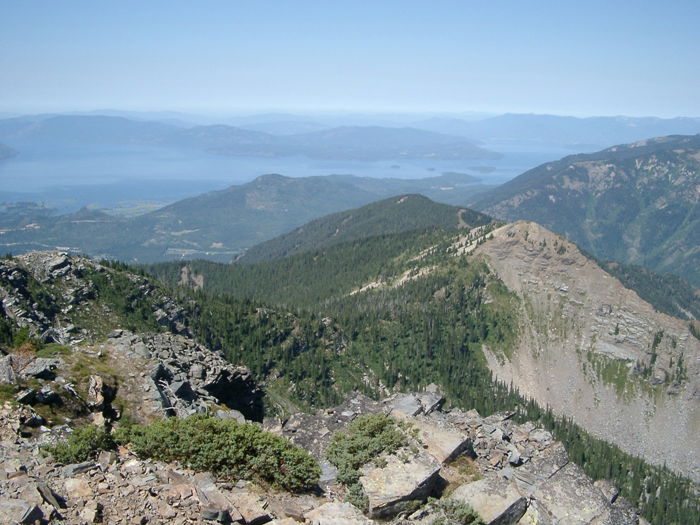 Lake Pend Oreille and Goat Mountain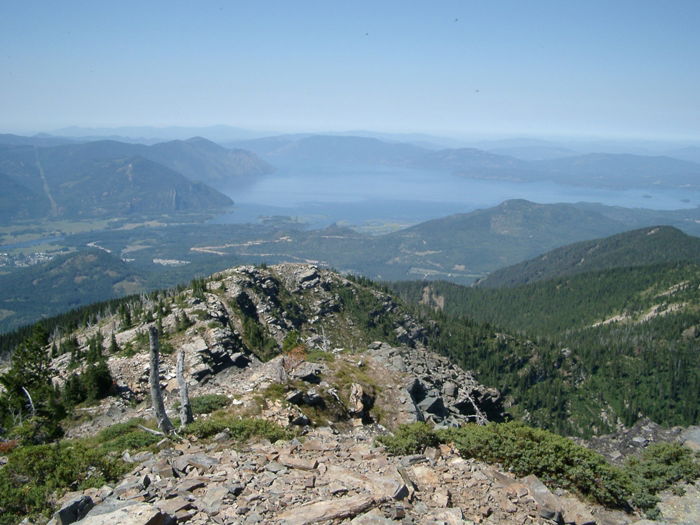 Lake Pend Oreille and Clark Fork, Idaho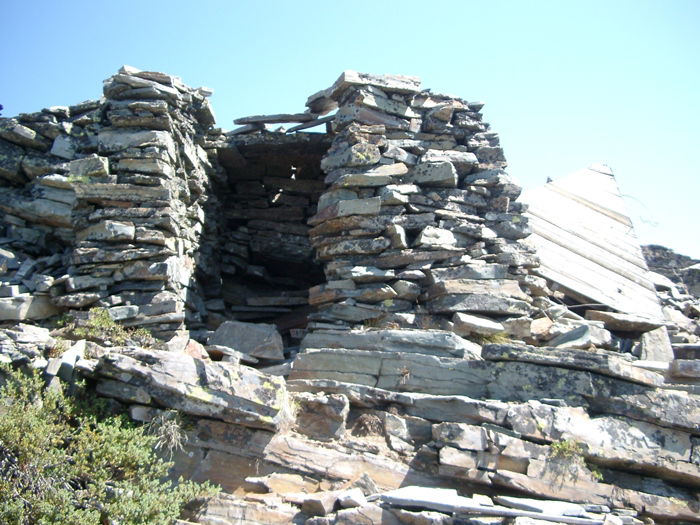 Rock Hut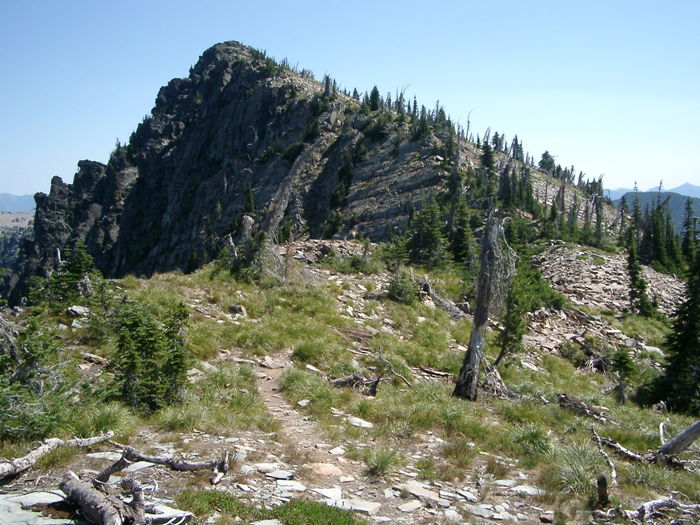 Scotchman Peak
Scotchman Peak from the trailhead.