Statistics
Date - 06/06/2007
Elevation - 14,264'
Route - Crystal Couloir
Miles - 1.9
Elevation Gain - 1,420'
ACME Mapper - Link
CalTopo - Link
Description
I climbed the Crystal Couloir on Mount Evans north face and descended the northeast face for a real quick alpine fix. This was a fun route that I had been wanting to try for some time. I got up at 4:00 and was back home by 9:30. Although it ended up being more driving than climbing, I still enjoyed the morning. The wind was really whipping at Summit Lake, but I decided to give it a shot since it was a really short climb. The snow conditions were near perfect with my crampons biting into the snow nicely. I only post-holed or broke through a thick crust occasionally. The steepness wasn't too bad, but enough to keep you on your toes. I found it interesting that the couloir to the left of Crystal Couloir was actually a lot bigger. This was definitely the line that people had been skiing as opposed to the Crystal Couloir which is fairly narrow. My round trip time was 2 hours and 10 minutes.
Photos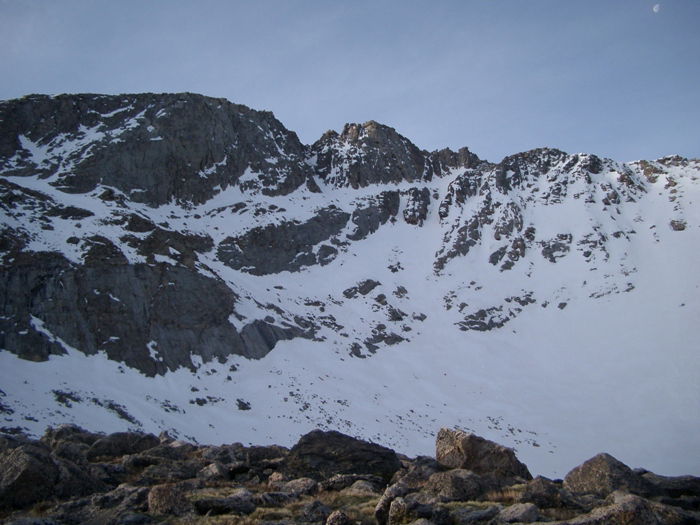 Mount Evans North Face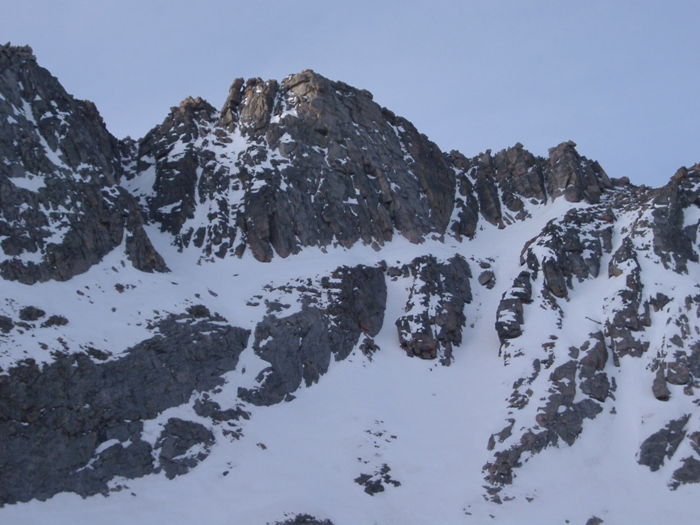 Mount Evans North Face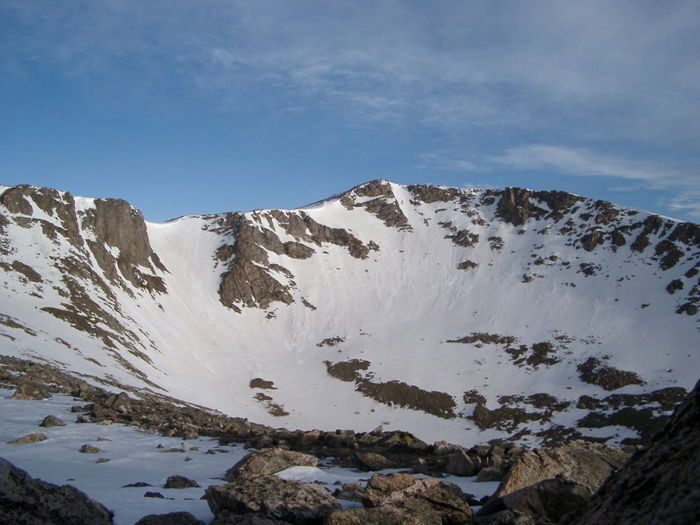 Mount Spalding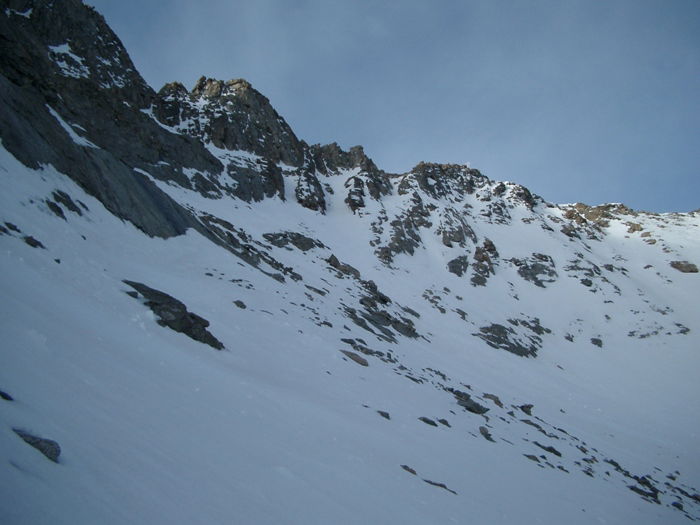 Traversing to the base of the snow climb.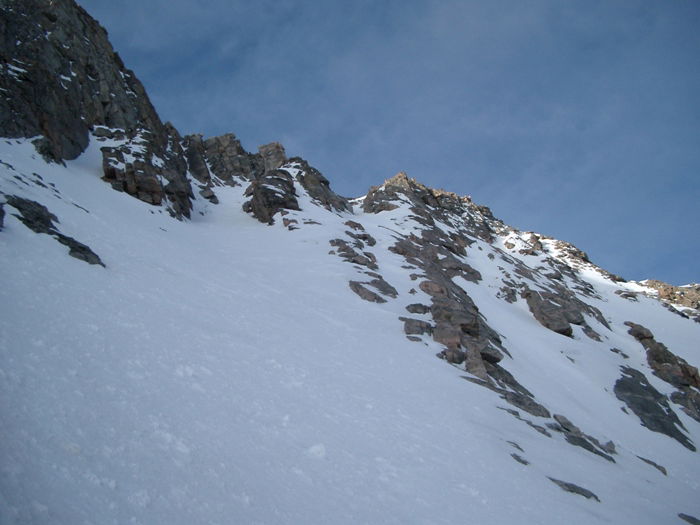 Looking up the couloir from the base.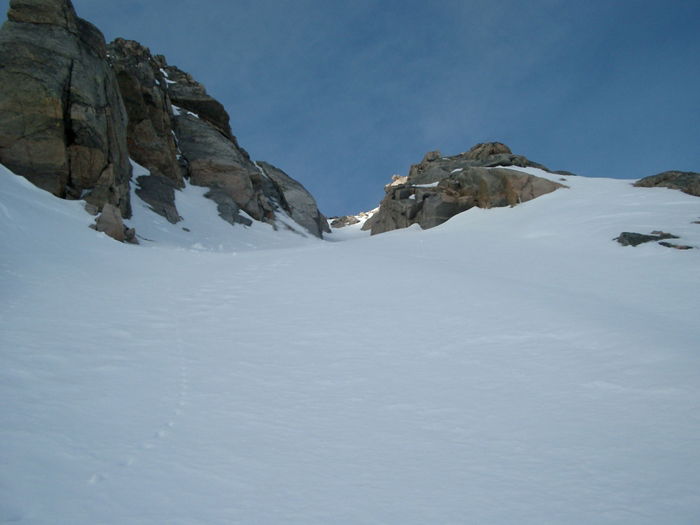 Entering the narrow section of the Crystal Couloir.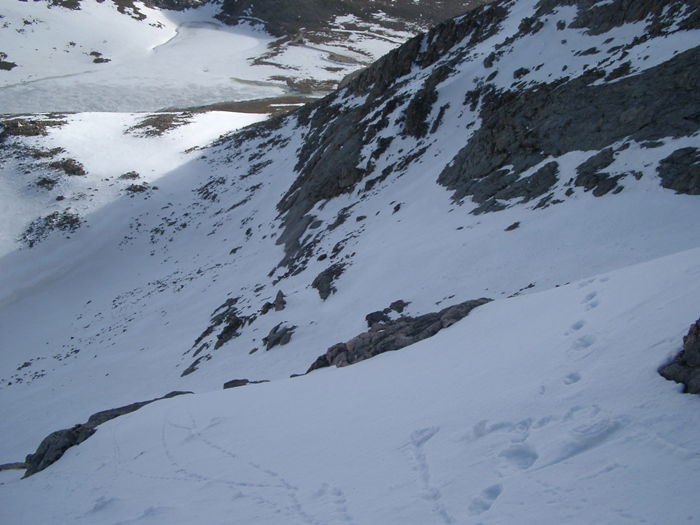 Summit Lake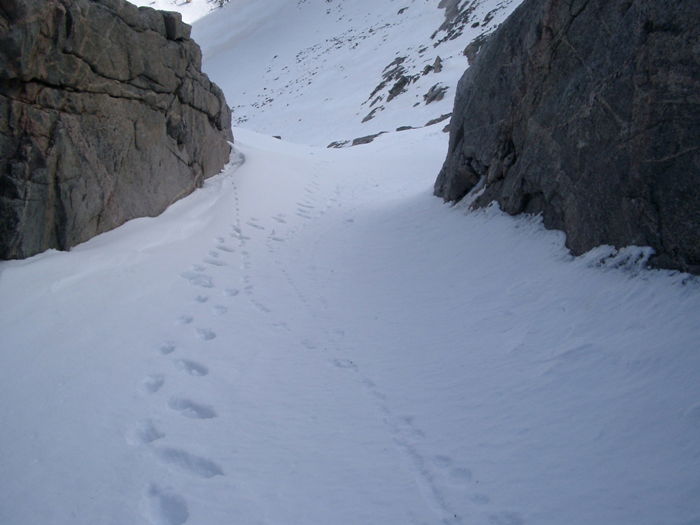 Looking down the couloir.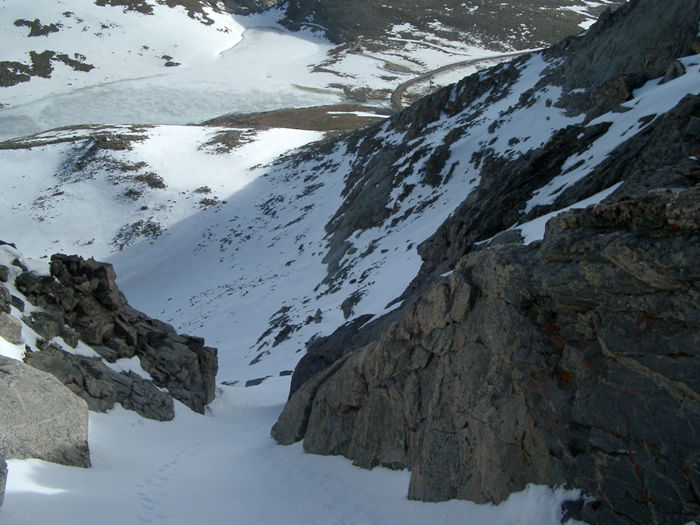 Looking down the couloir.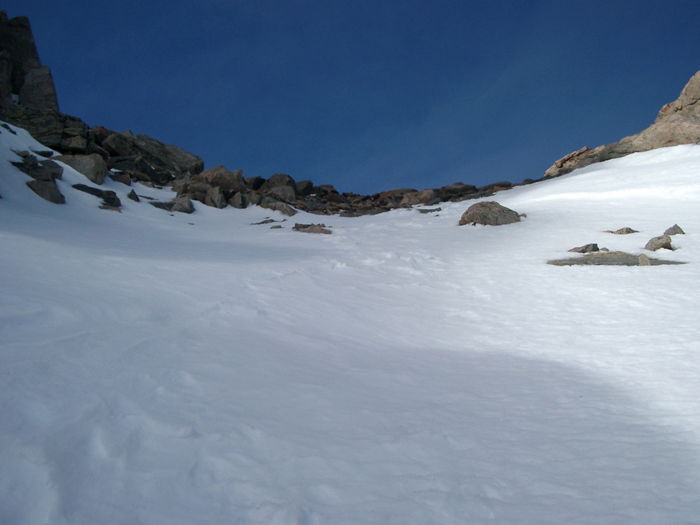 Scramble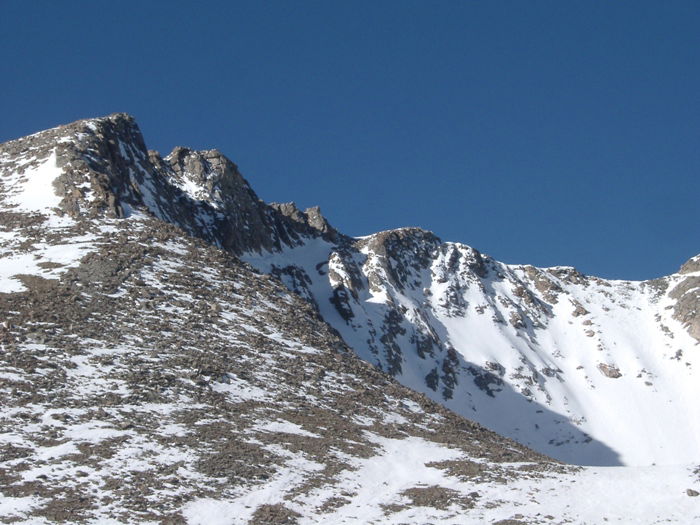 Mount Evans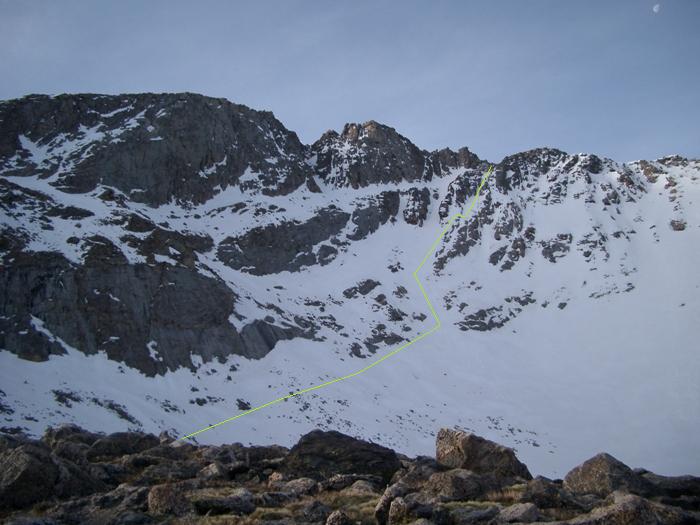 Route