Statistics
Date - 09/23/2007
Elevation - 14,060'
Route - West Slopes
Miles - 6.0
Elevation Gain - 2,770'
ACME Mapper - Link
CalTopo - Link
Description
I went to high school with Tom and we were also college roommates for one year at the University of North Dakota. He emailed me earlier in the week and said he was going to be in town for some training, so we decided to get together for part of the weekend. We went to dinner on Friday and then hung out at my house on Saturday night after his training got over. Since we were going to see Alice In Chains and Velvet Revolver on Monday night, he decided to skip the Broncos game on Sunday, so we decided to go hiking. I remember emailing my friends back in 1998 when I started this website, and Tom's reply was pretty funny. He said he'd take a lift to the top of the mountains and ski down them, but he wasn't sure if he'd be in to hiking. Here we were almost ten years later going on a hike together.
Despite the poor forecast, we headed up to Guanella Pass and started hiking under an overcast sky. On the drive up, I gave us a 50 percent chance of summiting. Tom said that the weather was no worse than deer hunting in North Dakota, so we kept plugging along. After 50 minutes, we took a break on the Mount Bierstadt's shoulder to eat and drink something. Tom said he noticed the altitude a little bit but still felt pretty good. I was recovering from a sinus infection and some headache problems, so I wasn't feeling great, but wanted to continue also.
As we ascended the weather deteriorated, but never to the point where I thought we couldn't make the summit. Visibility decreased, the temperature dropped, and our pace slowed some, but we continued on and eventually reached the peak after 2 hours and 25 minutes. It was moderately cold on the summit and fairly late in the day, so we stayed long enough to take some photos and video before heading back down. The hike out went quickly, and we even got a full view of the summit of Mount Bierstadt as we neared the trailhead parking lot. We drove back to Denver, Colorado, and had dinner before calling it a day. I think Tom enjoyed himself and was relatively proud of his accomplishment. I had a great time on the hike and hanging out with him.
The next night we saw each other at the Alice in Chains/Velvet Revolver concert. I wish Alice in Chains was headlining because they only played for an hour. I'm going to their acoustic concert at the Ogden Theatre next month.
Photos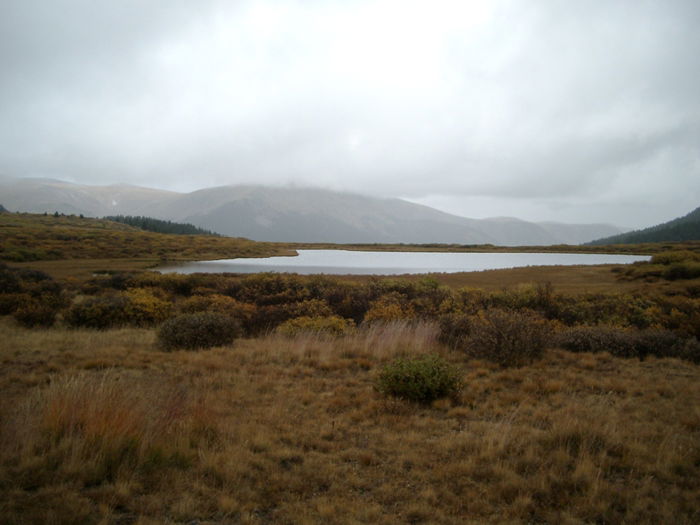 Weather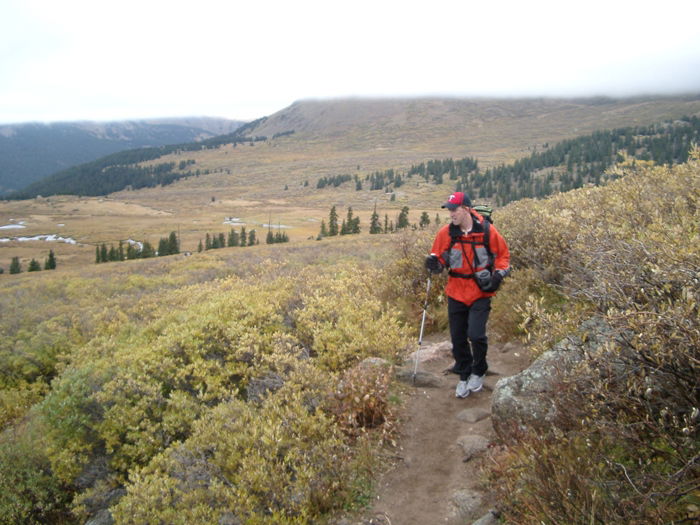 Tom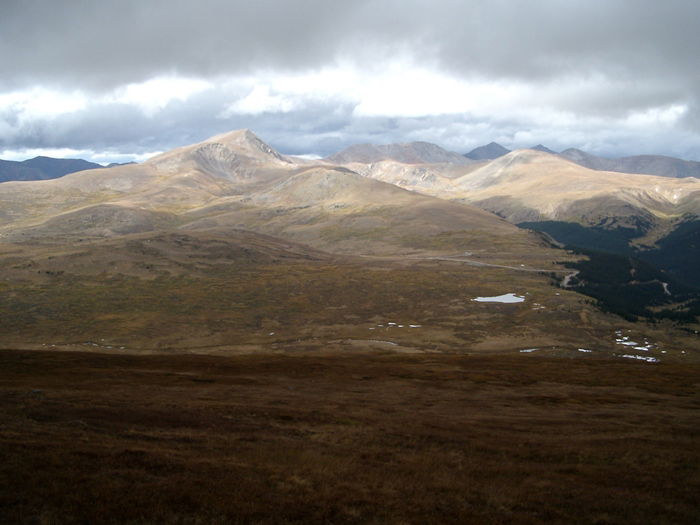 Square Top Mountain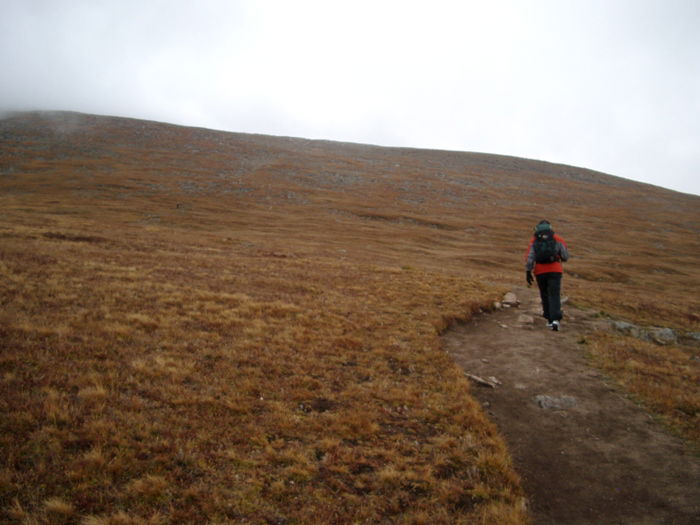 Tom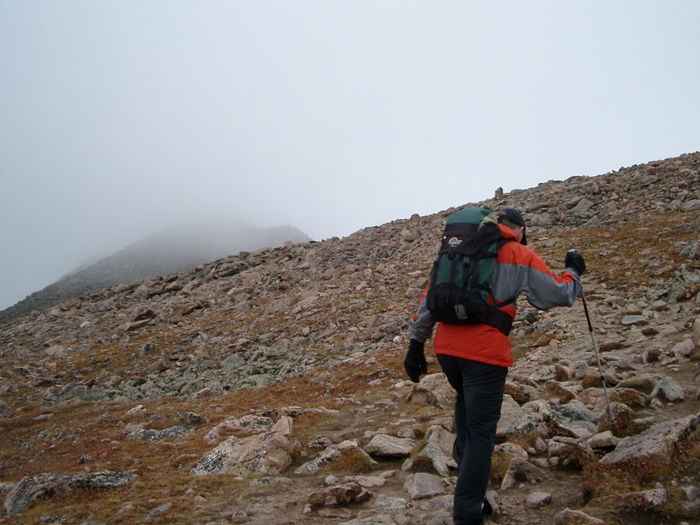 Tom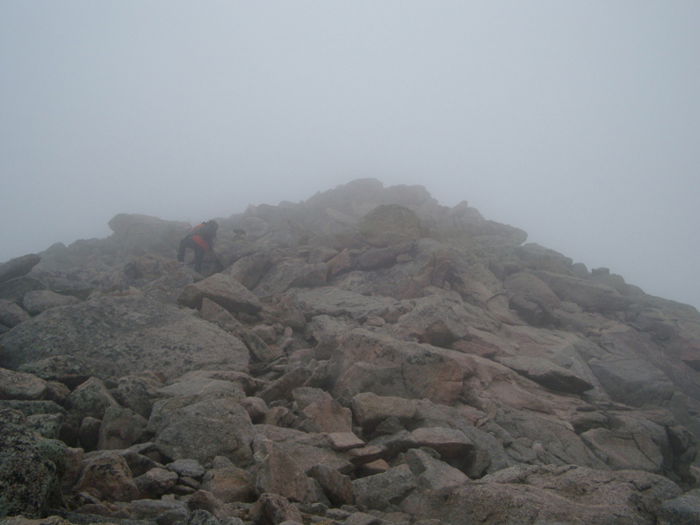 Scrambling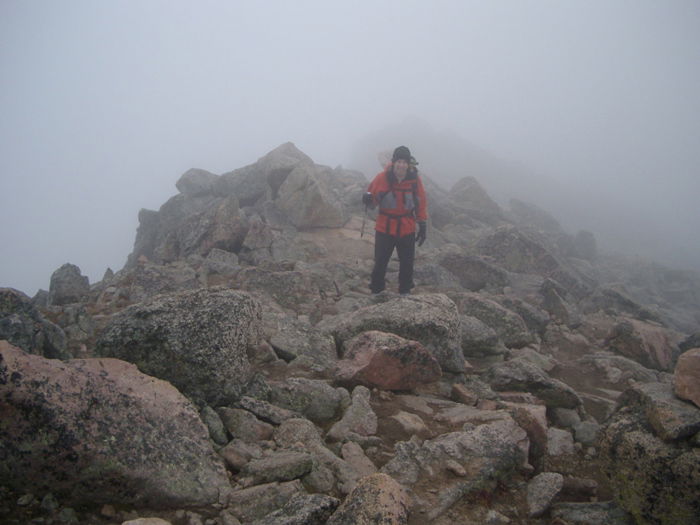 Almost at the summit of Mount Bierstadt.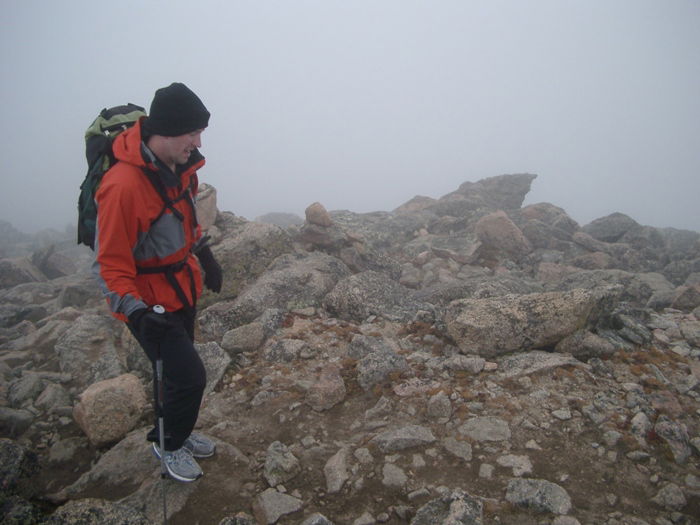 Tom's first 14er.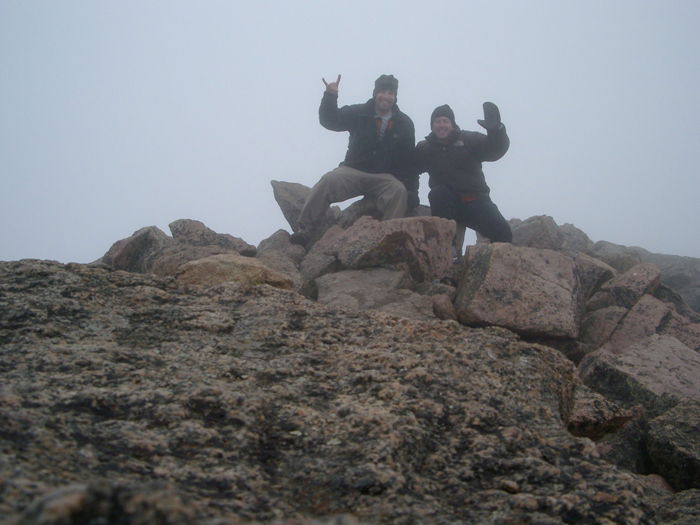 Group Summit Photo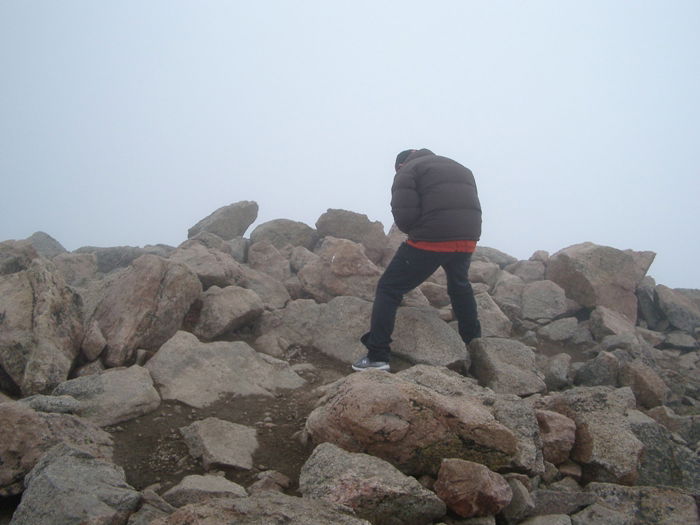 Taking a photo of the summit marker.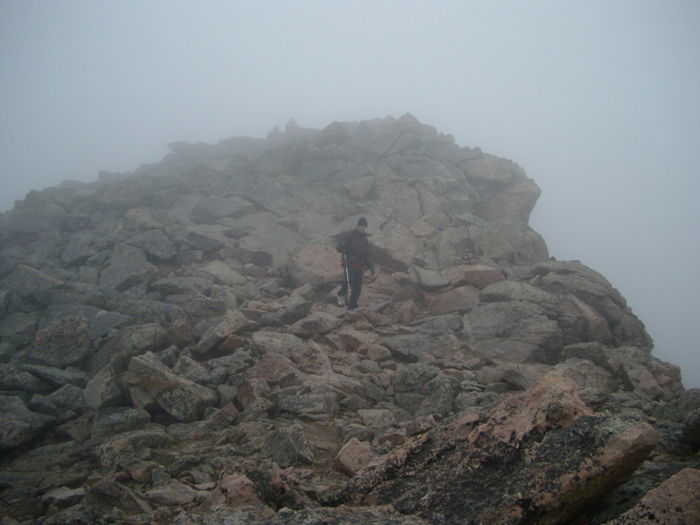 Descent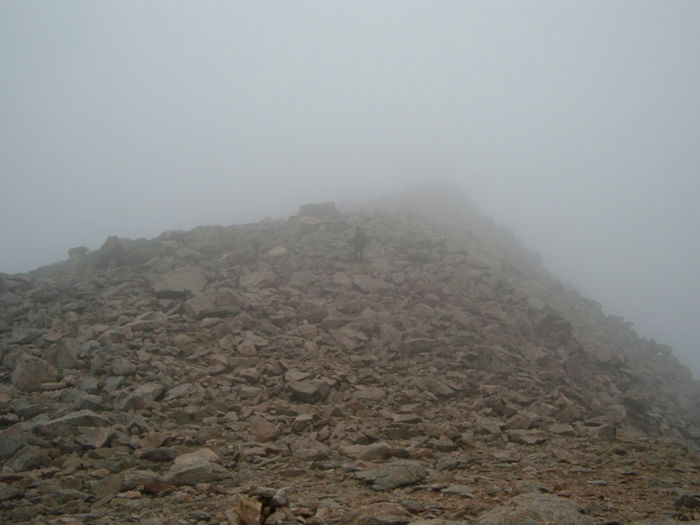 Descent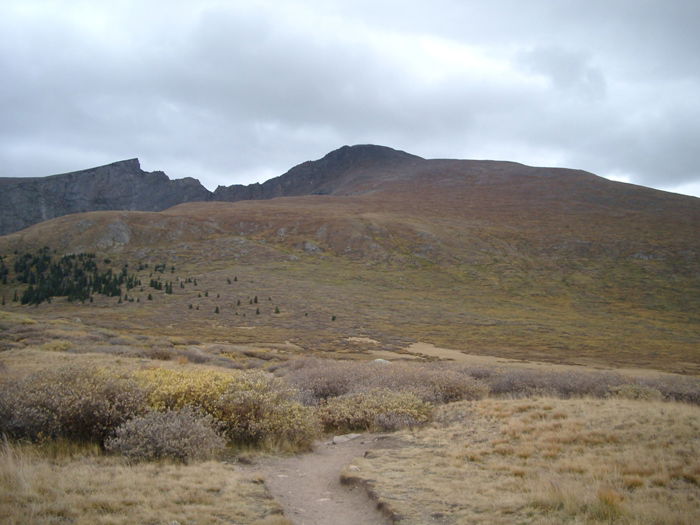 Mount Bierstadt