Statistics
Date - 10/11/2007
Elevation - 13,898'/13,348'
Route - Northeast Ridge/North Ridge
Miles - 5.0
Elevation Gain - 2,200'
ACME Mapper - Link
CalTopo - Link
Description
After hiking Mount Buckskin earlier in the morning, I drove to Fairplay, Colorado, and got a bit to eat. I then went up to the Four Mile Creek area near the Dauntless Mine to attempt Horseshoe Mountain. I had been to this area in 2004 to hike Mount Sheridan. The standard route seemed a bit unnecessary to me, so I simply headed towards the Peerless/Sheridan saddle and then traversed south on the ridge over Peerless Mountain and up Horseshoe Mountain. I returned the same way, although I think you could probably skirt Peerless to the east on the way out to avoid a couple hundred feet of elevation gain if you wanted to. This was another quick hike that only took three hours round trip. It took one hour to gain Peerless Mountain and 1 hour and 45 minutes for Horseshoe Mountain. I saw one other person near Horseshoe Mountain on the traverse to Finback Knob and three people near the trailhead finishing their hike of Mount Sherman.
Photos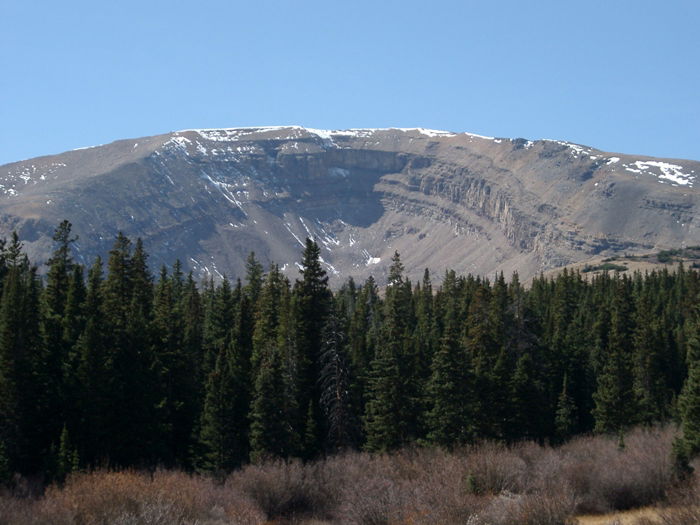 Horseshoe Mountain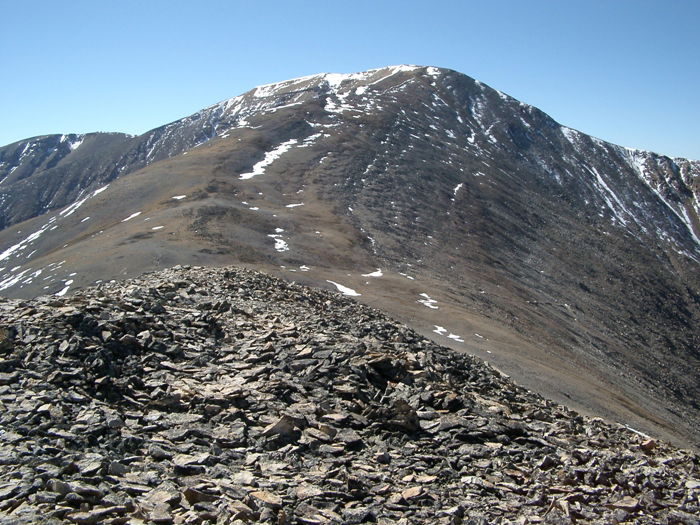 Horseshoe Mountain from Peerless Mountain
Horseshoe Mountain from the northeast ridge.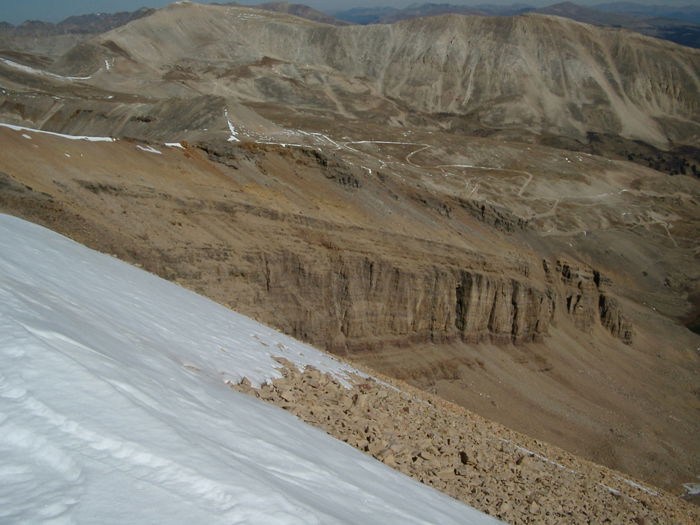 Looking down into the steep walls of the horseshoe.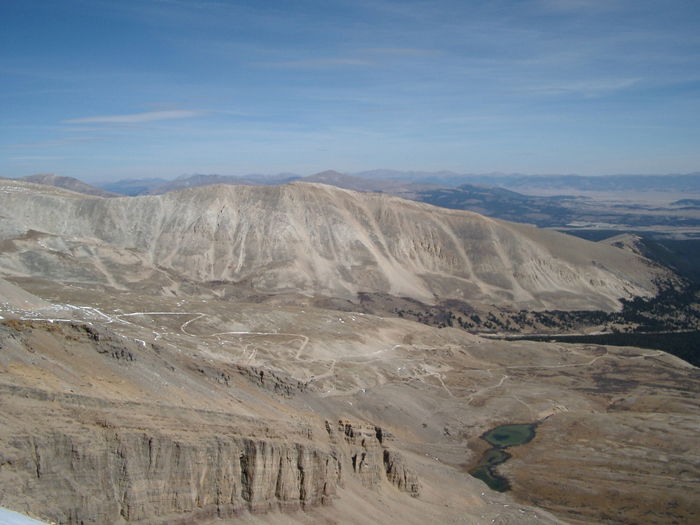 White Ridge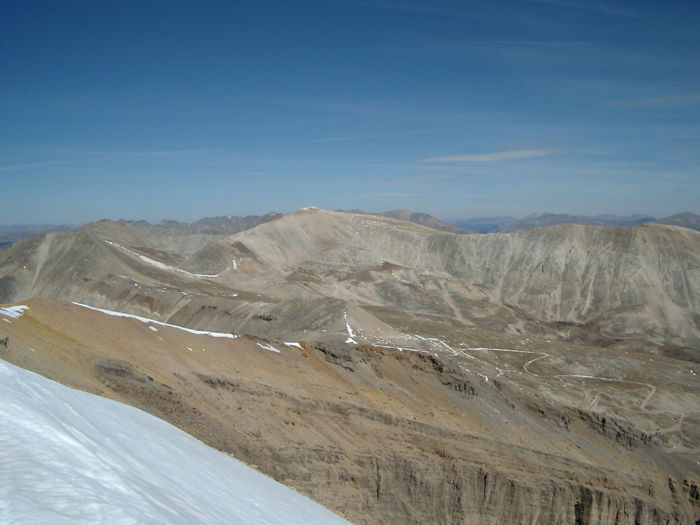 Mount Sherman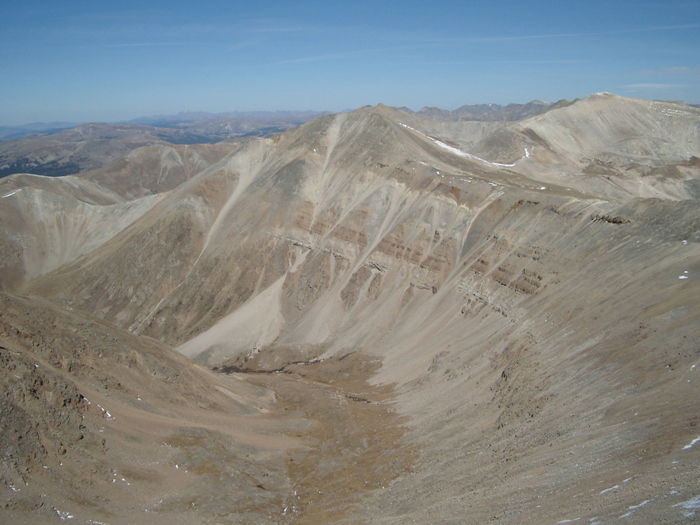 Mount Sheridan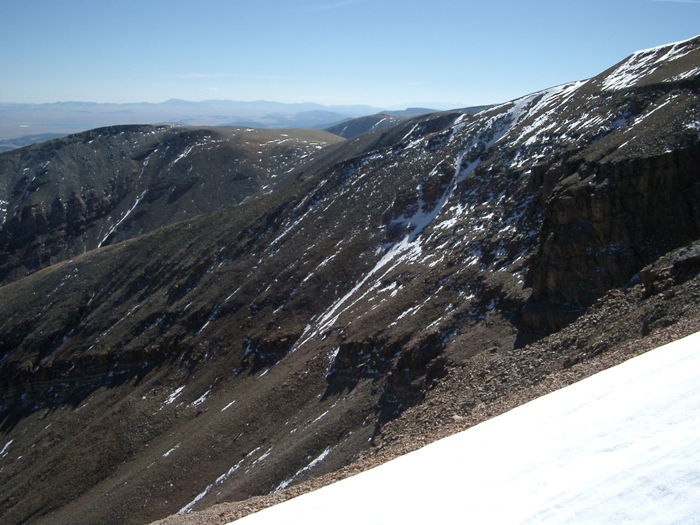 Boudoir Couloir