Statistics
Date - 08/21/2006
Elevation - 14,039'/14,083'/13,704'
Route - South Ridge/East Face/South Slopes
Miles - 5.0
Elevation Gain - 3,700'
ACME Mapper - Link
CalTopo - Link
Description
Aaron and I moved our alarms up and hour to get an earlier start on Monday and were hiking shortly after 5:30 am. The hike to Twin Lakes was slightly slower than the previous day, but still went fairly quickly. Near the south end of the lakes, we turned left and traversed on a well defined trail towards the east face of Mount Eolus. I reached the upper basin southeast of North Eolus at 13,600' and scrambled to the Mount Eolus/North Eolus saddle. I had put a little distance between myself and Aaron, so I continued to North Eolus assuming that I could return to the saddle as he was just arriving. This is what occurred; however, Aaron was pretty tired and content with just scrambling to North Eolus.
As a result, we parted ways as he went north to North Eolus, and I went south to Mount Eolus. The catwalk was uneventful and route-finding to the summit was somewhat complicated based on the number of ledges, cairns, and possible routes. At some point, I just decided to head straight for the summit because I there was not a specific path. This approach worked well and I quickly gained the summit. I didn't stay long assuming Aaron was waiting for me at the saddle. The descent was easier because you could see the mountain better from above and before I knew it, I was back across the catwalk and below the saddle with Aaron.
Since the weather was holding, we decided to head over to Glacier Point because of its close proximity to our current location. We went down the standard route and were in camp at 12:30 pm. Tom and Lyle were still out hiking so we had something to eat and simply rested in camp for a couple of hours.
Photos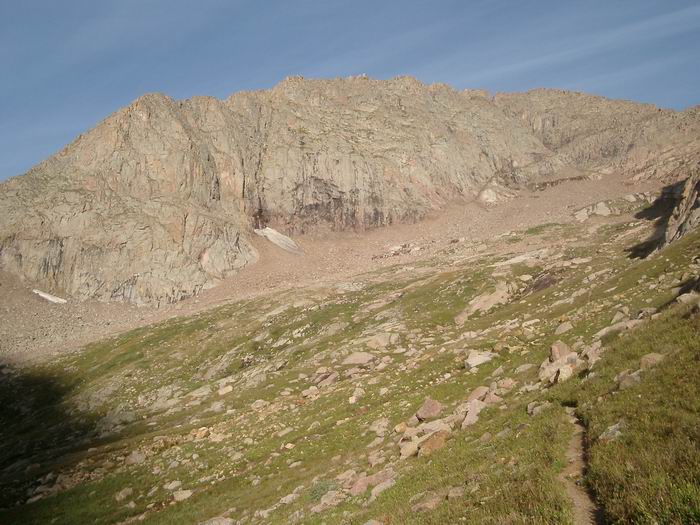 Mount Eolus East Face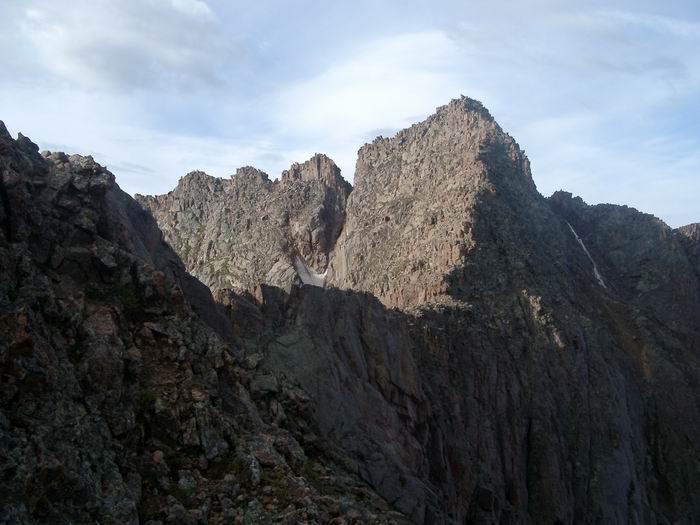 Mount Eolus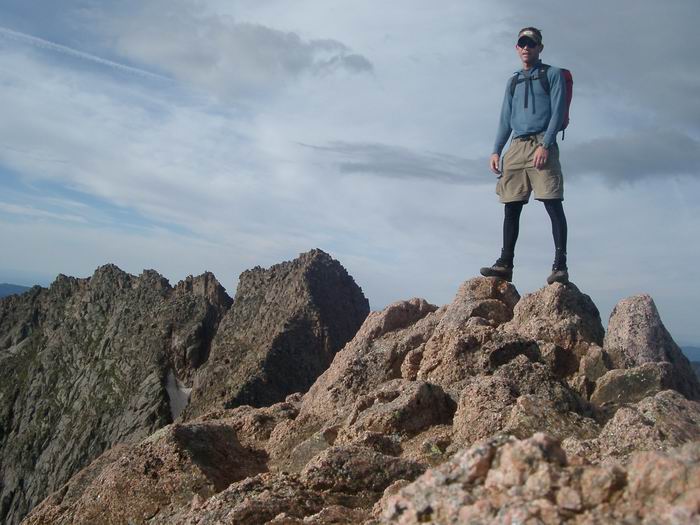 Summit Photo (North Eolus)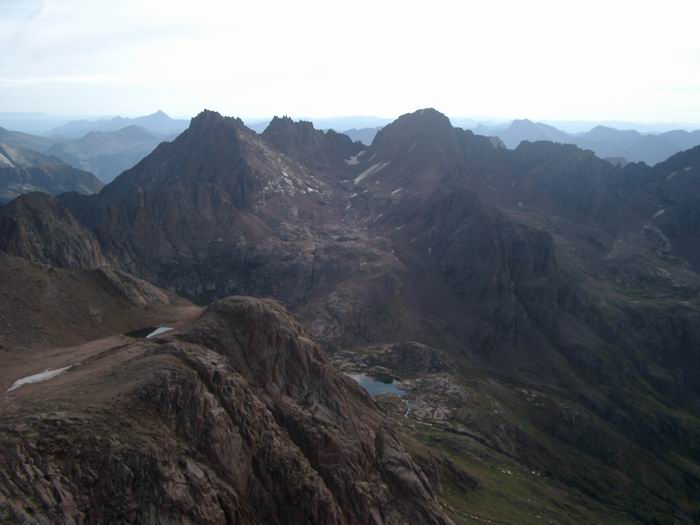 Sunlight Peak, Sunlight Spire, and Windom Peak from Mount Eolus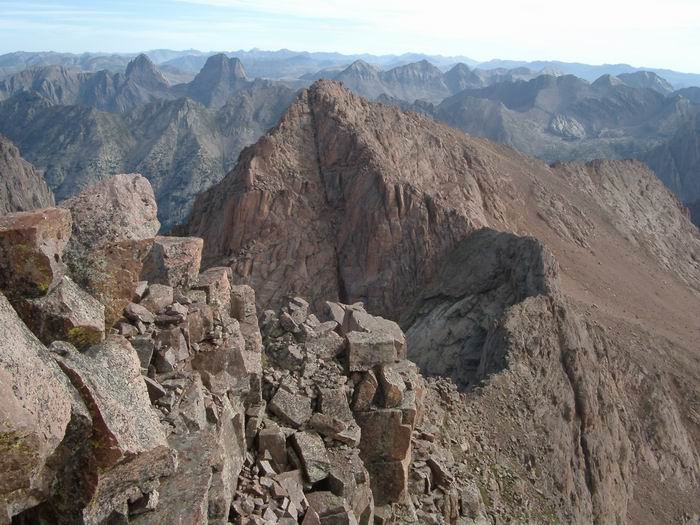 Views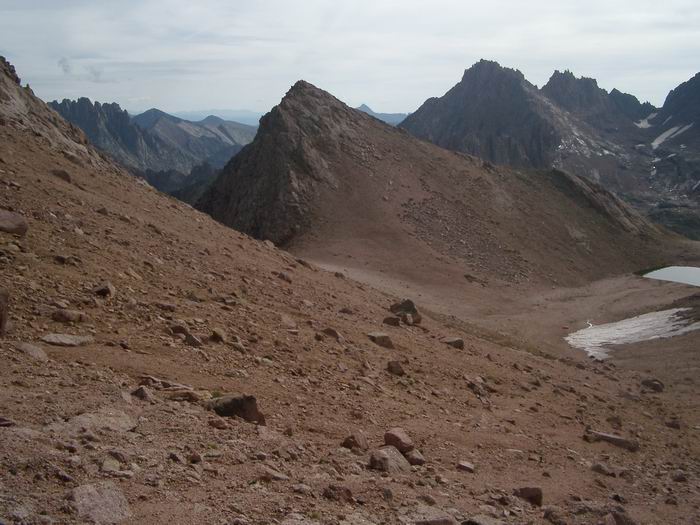 Glacier Point