Statistics
Date - 05/26/2006
Elevation - 14,067'
Route - Northeast Couloir
Miles - 9.0
Elevation Gain - 4,450'
ACME Mapper - Link
CalTopo - Link
Description
As a result of the recent heat wave Colorado has been having, I assumed some couloirs were starting to set up. I went to Missouri Gulch to see if Missouri Mountain's north face was climbable. Recent reports had indicted that the approach was primarily snow free and some people were skiing the C Couloir. Because of reasonably good snow conditions, I ended up climbing the easternmost couloir on the north face. This narrow couloir cuts through the steeper northeast face and is a more serious climb. After coming down the C Couloir, I think it is likely more difficult than the neighboring couloirs to the west. However, it is probably a couple hundred feet shorter than the C Couloir.
I was up at midnight, hiking by 3:15, and climbing by 6:15. The approach in the dark went quickly as I made my way up Missouri Gulch on a generally snow free trail. As I entered the upper basin around 12,000' more snow was present; however, it either held my weight or was easily avoidable. I reached the base of the north face just as the sun was starting to hit the peak. I cached my approach shoes, trekking poles, iPod, and some water before starting up the couloir. It starts out fairly steep on the apron and remains consistent until the last hundred feet when it mellows out. I used my alpine axe and a second tool during the climb primarily in the low dagger position with the pick forward. The top of the couloir ends at the same location as the couloir just to the west about 100' below Missouri Mountain's east ridge.
From the top of the couloir, there is a short scramble to the ridge and summit. After my summit time, I dropped into the C Couloir and glissaded almost entirely all the way to my cache. It took me 1.5 hours to climb from my gear to the summit and it only took me 10 minutes to get from the summit back down. Although much warmer than the approach, the hike out was uneventful. I didn't see anyone else all day. My only recommendation for this hike would be to hit it early. Even after a short period of time with sunlight, the snow seemed to soften quickly.
Photos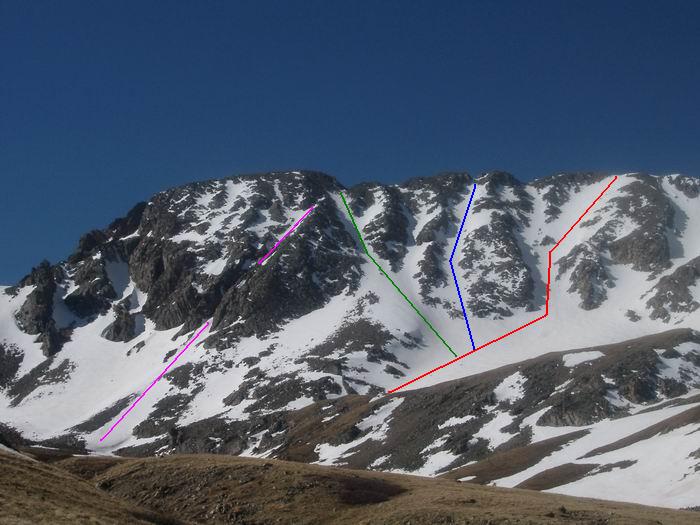 The various snow climbs on Missouri Mountain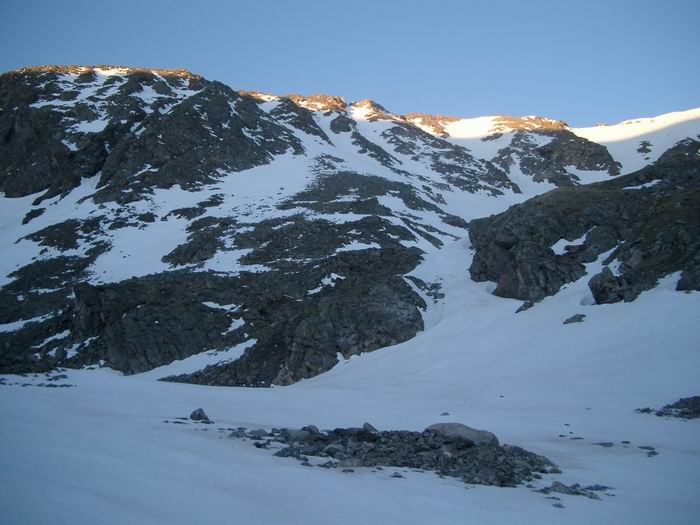 Entrance to the three western couloirs.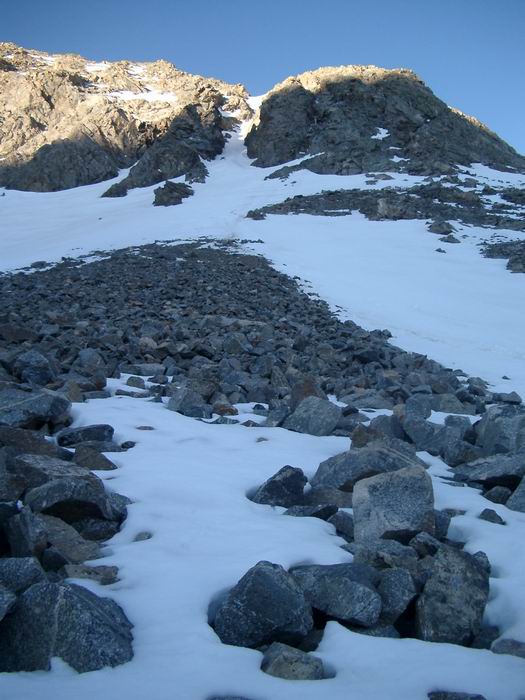 Start of the eastern most couloir from the apron.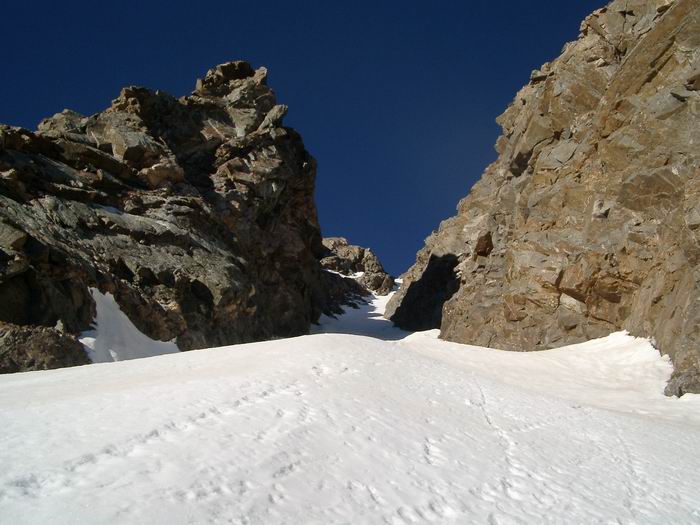 Entering the snow climb.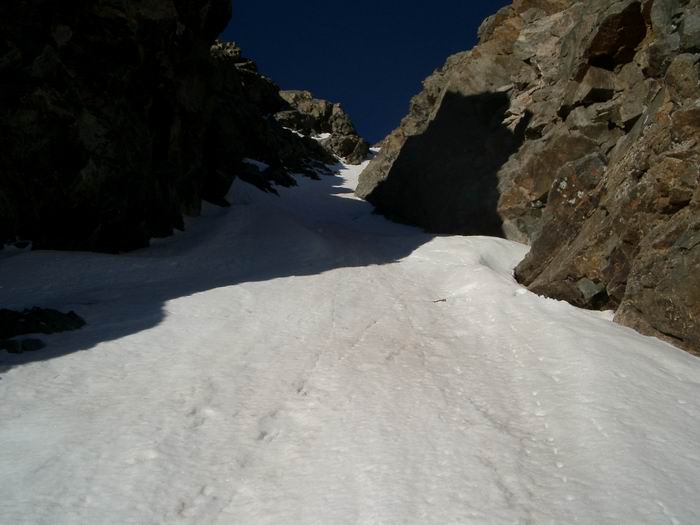 Farther up the couloir.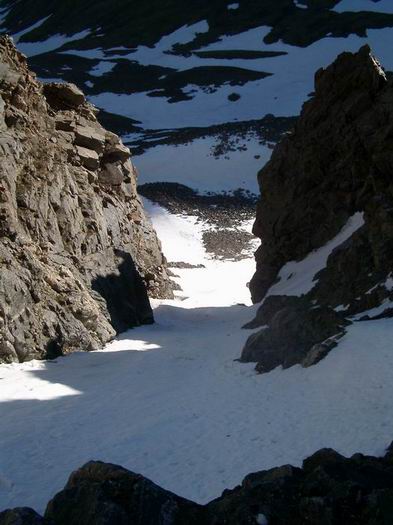 Looking down after gaining some elevation.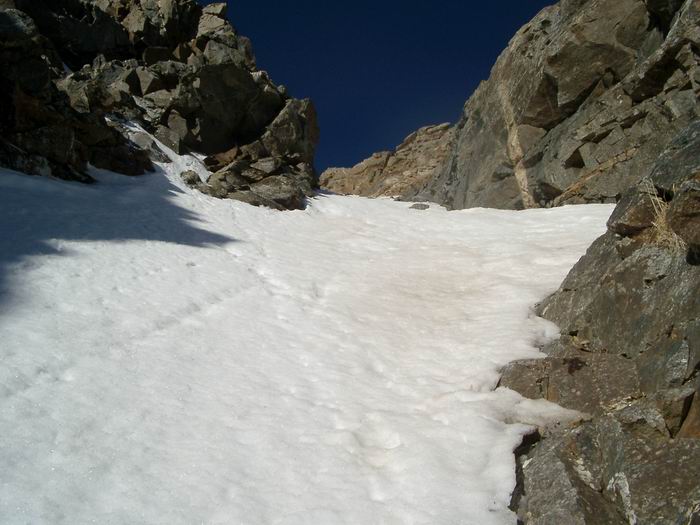 Looking up after gaining some elevation.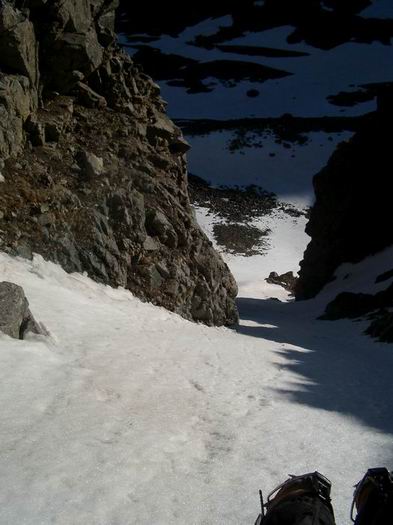 Back down the climb.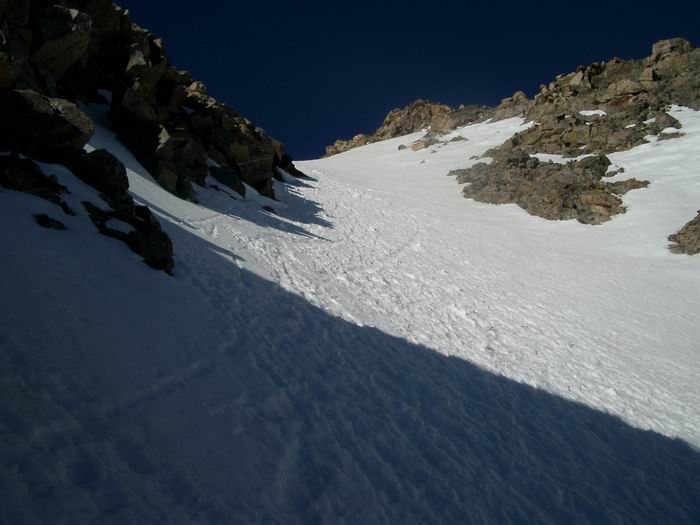 Back up the climb.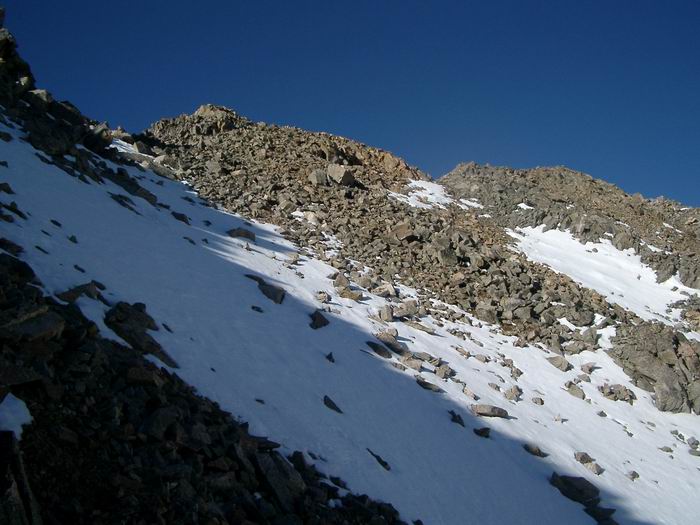 Final ridge scramble to the summit.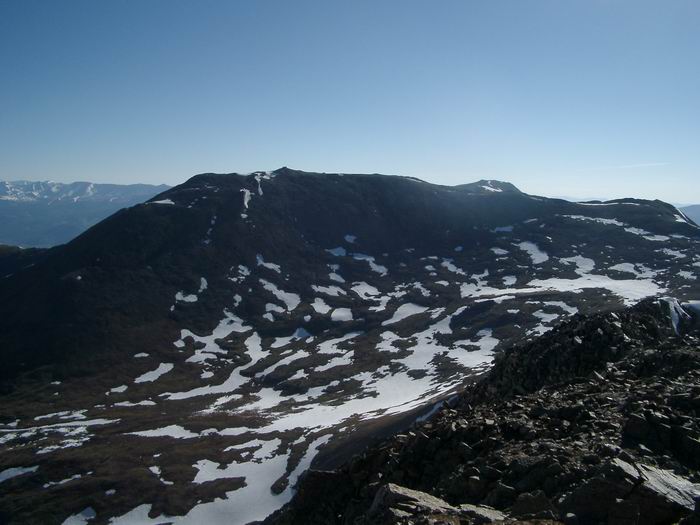 Mount Belford and Mount Oxford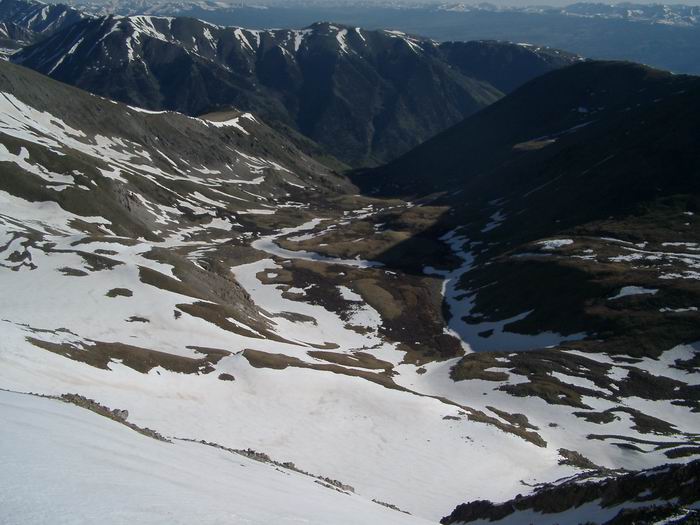 Missouri Gulch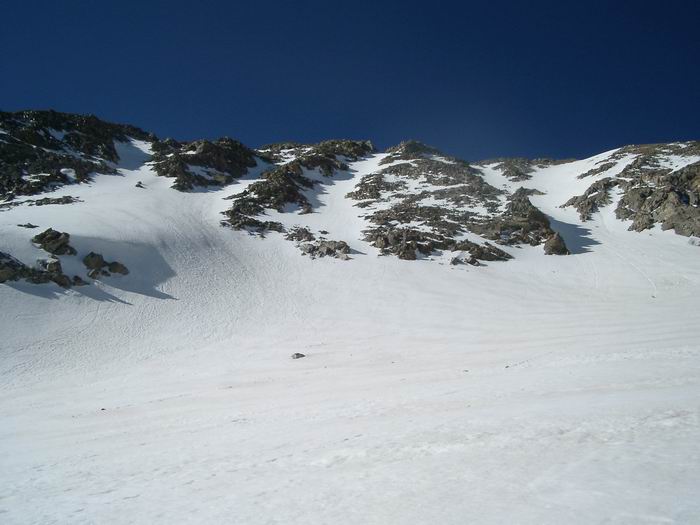 Looking up the three western couloirs from their base.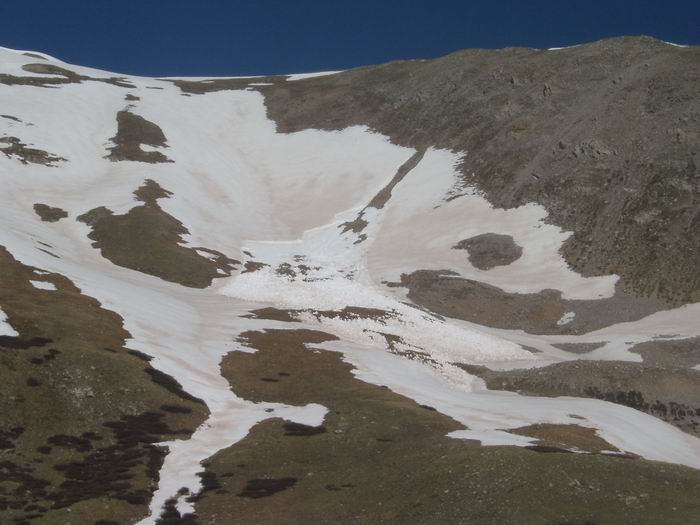 Avalanche Debris