Statistics
Date - 12/26/2005
Elevation - 13,794'
Route - Southeast Slopes
Miles - 6.7
Elevation Gain - 2,650'
ACME Mapper - Link
CalTopo - Link
Description
Neither Brian and I had really been in the mountains since we did Snowmass Mountain back in October, so we planned another hike before the end of the year. Although we had been to the climbing gym a couple of times over the past two months, I didn't want to attempt anything too aggressive since I hadn't been out in a while. Brian stated he was worn out from skiing on Christmas Eve, so we quickly decided on Square Top Mountain from Guanella Pass. Instead of heading east to Mount Bierstadt, we went west to Square Top Lakes and then on to Square Top Mountain.
Conditions were acceptable once we got moving, although the wind was fairly strong near the pass. As we gained the southeast shoulder of Square Top Mountain things let up for a short time. Brian climbed in a soft shell all morning while I had my hard shell on to reduce the effects of the wind. I followed behind Brian for most of the hike. Once higher on the shoulder, the wind picked up again and we stumbled our way to the summit. It was a clear day that provided a quick outing with good views of the surrounding mountains.
On the way back down, we decided to head straight for the road rather than go directly back to Guanella Pass. We caught a couple of short glissades, and other than some deep snow right before the road, it was a fairly uneventful return to the vehicle. It took us 3 hours to summit and 2.5 hours to return. On the way home we stopped at Beau Jo's for a pizza and beer.
Photos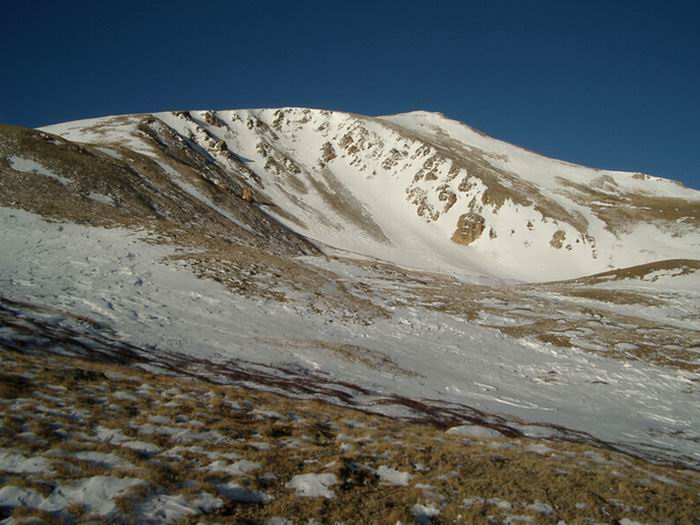 Square Top Mountain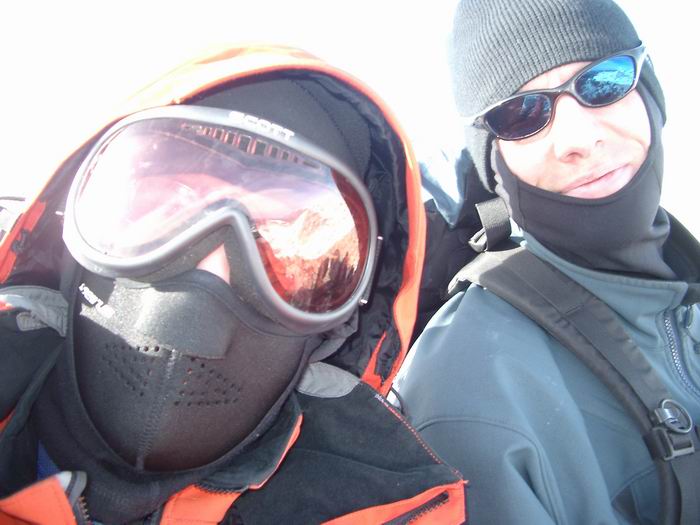 Summit Photo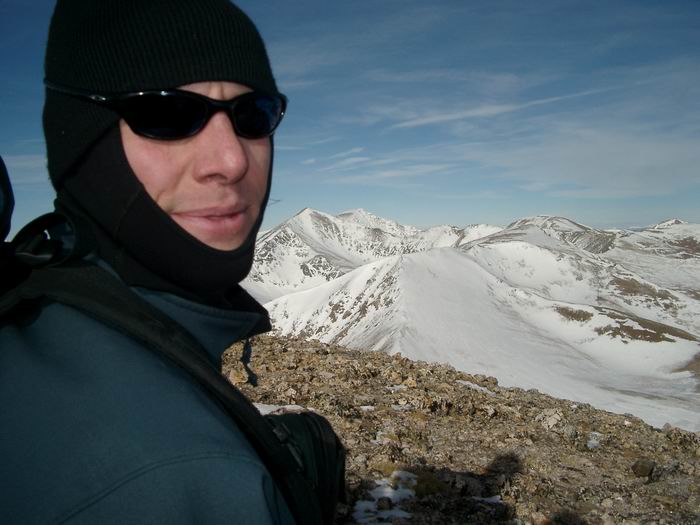 Brian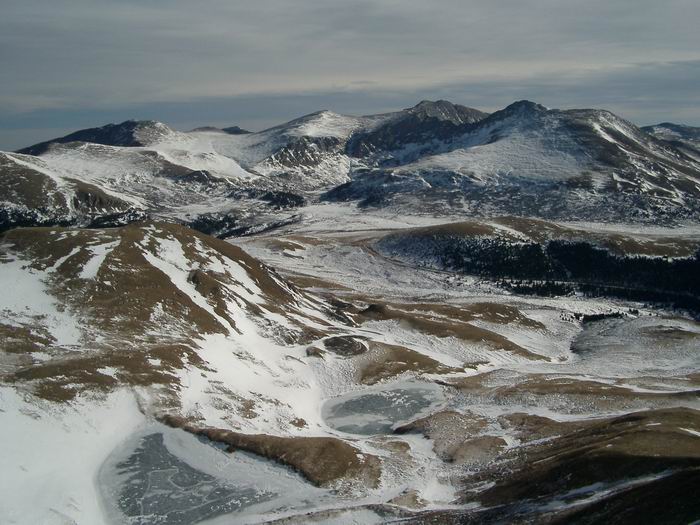 Gray Wolf, Spalding, Evans, and Bierstadt from Square Top.