Statistics
Date - 03/25/2005
Elevation - 13,234'/13,117'
Route - Southwest Ridge/North Slopes
Miles - 5.4
Elevation Gain - 2,222'
ACME Mapper - Link
CalTopo - Link
Description
It was the final day of Dan's vacation. The previous night we had decided on Mount Sherman via White Ridge despite the questionable forecast. A friend of mine was just in the area to hike Horseshoe Mountain and posted some great photos of the exact route we were planning. I drove to our predetermined meeting location in flurries. When Dan arrived, he said the roads were wet and somewhat slick. We reconsidered our plans. Rather than drive all the way out to Fairplay, Colorado, and risk bad weather, I recommended we attempt Mount Sniktau even though I had already climbed it. The statistics of the hike were much easier, it was a shorter drive, and the mountain can be hiked even in poor conditions. Dan also thought it would be prudent to ensure a summit and not press our luck.
Loveland Pass had little activity before our arrival. The morning air was cold, but we started in soft shells assuming we'd warm up after the hike began. Before we knew it, we were on Point 12915 looking at Cupid, Torreys Peak, Mount Machabeuf, and the Breckenridge ski area. By now the wind was stronger and we added a layer. We turned north towards Point 13152 where I added another layer. Although I have rarely used my insulating jacket and pants, it is times like these when I'm glad I have them. With our packs virtually empty, we completed the summit hike up to Mount Sniktau.
We quickly returned to Point 12915. Knowing it was still early with cold but tolerable conditions, Dan suggested we continue to Cupid also. I was at first hesitant, but agreed to join him after a bit of coaxing. We made it to Cupid where there were prayer flags on the summit. Upon looking at the surrounding weather conditions, we were happy with our decision to not to attempt something more challenging. After a couple of quick summit photos, it was back to Loveland Pass which was now busy with backcountry snowboarders and an occasional tourist. Although these two mountains aren't difficult, we took what we could get given our circumstances. On the way back to Denver, we stopped at Tommy Knockers in Idaho Springs, Colorado, for a buffalo burger and beer.
Photos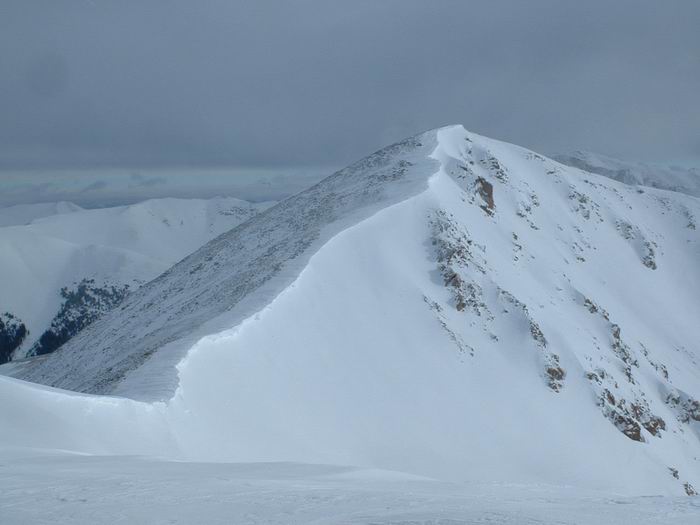 Mount Sniktau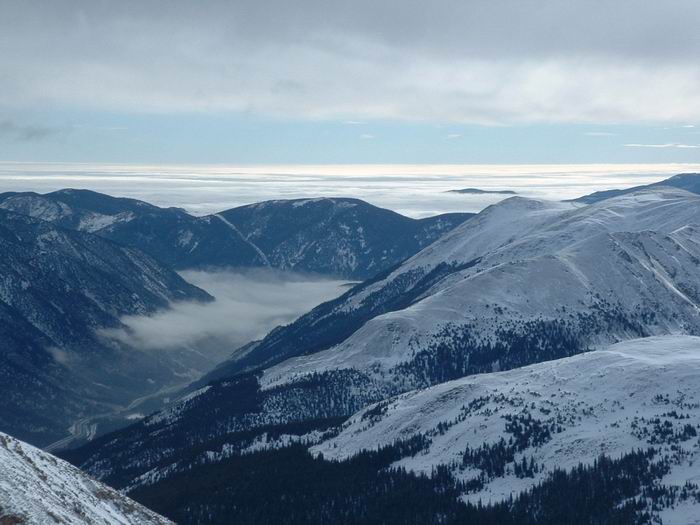 Views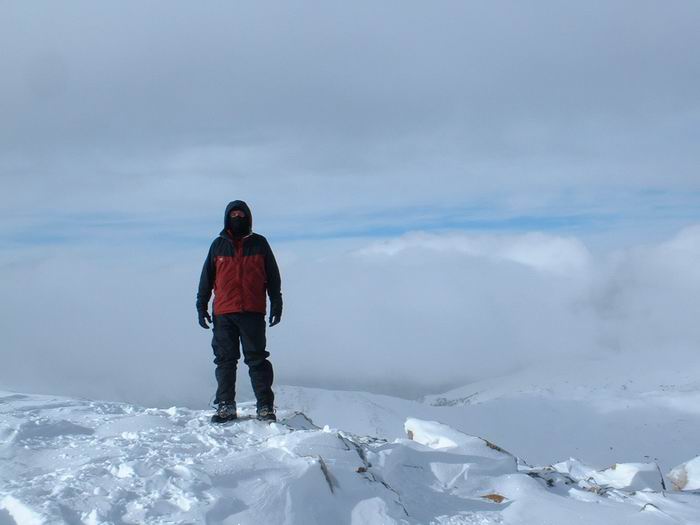 Dan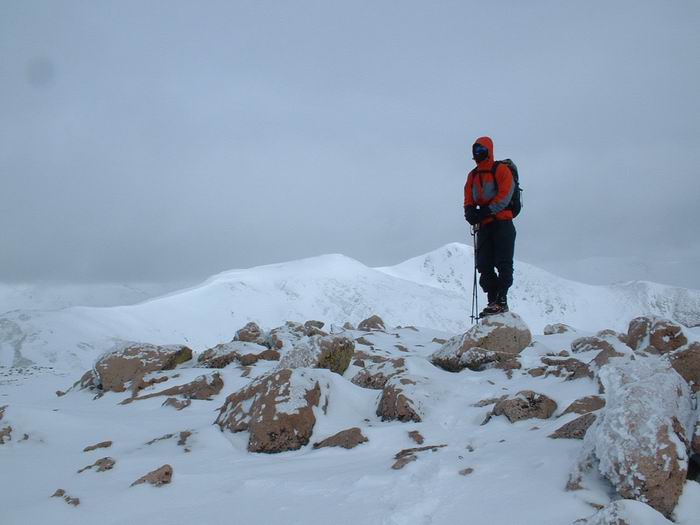 Summit Photo (Cupid)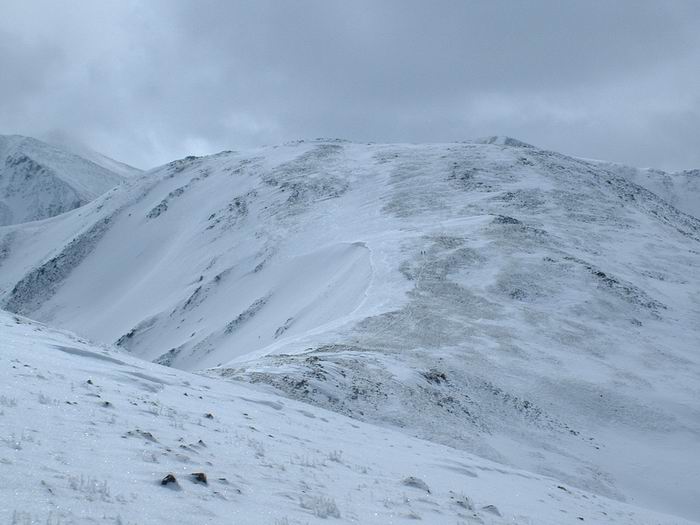 Cupid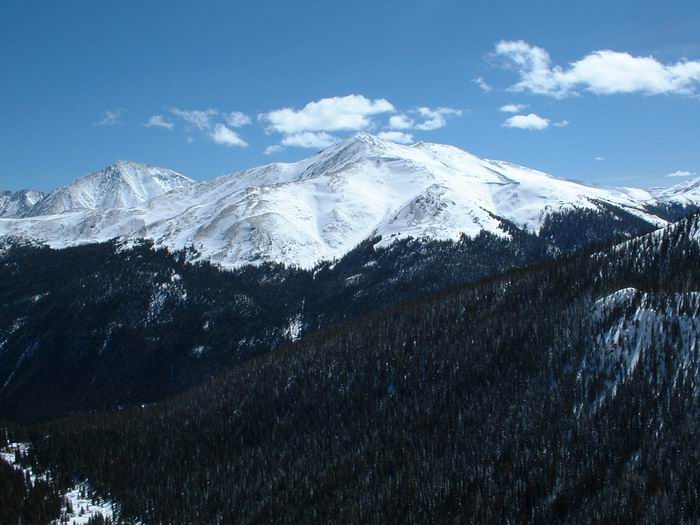 Mount Sniktau from Mount Machebeuf