Statistics
Date - 02/11/2005
Elevation - 13,641'/13,574'/12,940'
Route - West Ridge/West Slopes-East Ridge/Southeast Slopes
Miles - 9.0
Elevation Gain - 4,835'
ACME Mapper - Link
CalTopo - Link
Description
A couple of quality trip reports have been posted recently regarding these mountains, so I thought I'd check them out myself. In addition to trying to take advantage of the broken trail, these peaks are relatively close to Denver, Colorado, and provide a good workout. I'd recommend this hike for anyone who doesn't have a lot of time, but wants to get into the mountains.
I started hiking at 7:00 from the Herman Gulch Trailhead. The trail was well packed to the point where it crosses to the east side of Watrous Gulch. I was able to stay on it for a while, but it was becoming much less distinct. I didn't put on my snowshoes and simply turned east and started to ascend the west shoulder of Mount Parnassus. It was fairly steep and the rock wasn't entirely stable. Since there was little snow and it was a more direct route I continued on.
I finally tied back into the standard northwest slopes route at 13,270'. At this point, I dropped my snowshoes and some water. I finished the hike to the top of Mount Parnassus and enjoyed the views. It was only mid-morning and I felt good, so I dropped off the east ridge and made my way to the 13,037' saddle between Mount Parnassus and Bard Peak. Including Bard Peak to the hike requires approximately two more miles of hiking and an additional 1,150' of vertical gain. Descending this ridge was the most difficult and exciting part of the day. There was a fair amount of snow and it was relatively steep.
I generally stayed directly on the ridge unless I detected a cornice, then I simply moved to the south. The snow on the ascent of the west ridge of Bard Peak was wind blown and consolidated making it much easier to negotiate that the east ridge of Mount Parnassus. Unless I wanted to hitch hike from the exit 221 up to 218 where my vehicle was, I had to retrace my steps back to Mount Parnassus, so I didn't stay long on Bard Peak.
I returned to Mount Parnassus and picked up my snowshoes while heading towards the 12,500' saddle between Mount Parnassus and Woods Mountain. From the saddle, Woods Mountain was less than a half a mile and only 440' away. I dropped my pack and snowshoes and made a quick scamper to the summit. I stayed on Woods Mountain long enough to take a few photos and then returned to my pack. On the way back to Watrous Gulch, I was unable to pick up the broken trail until I was around 11,800'. Even then, it was faint and I often stepped off the side sinking deeply into the snow. Still reluctant to wear snowshoes, I stumbled back to where the trail was more defined and then made my way back to my vehicle.
As I mentioned earlier, this is a great hike because of trailhead access, proximity to Denver, Colorado, and options for different mountains in the area. It would also be possible to add Mount Machebeuf and Robeson Peak to the loop. I might also recommend a shuttle from Exit 221 to Herman Gulch Trailhead so that you could descend into Bakerville and eliminate some elevation gain. The ridge wasn't technical, but it did provide somewhat of an alpine feel that kept you on your toes in certain sections.
Photos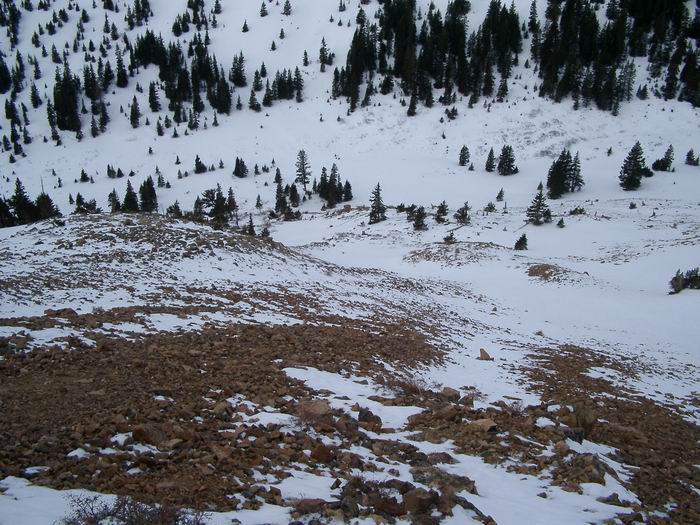 Watrous Gulch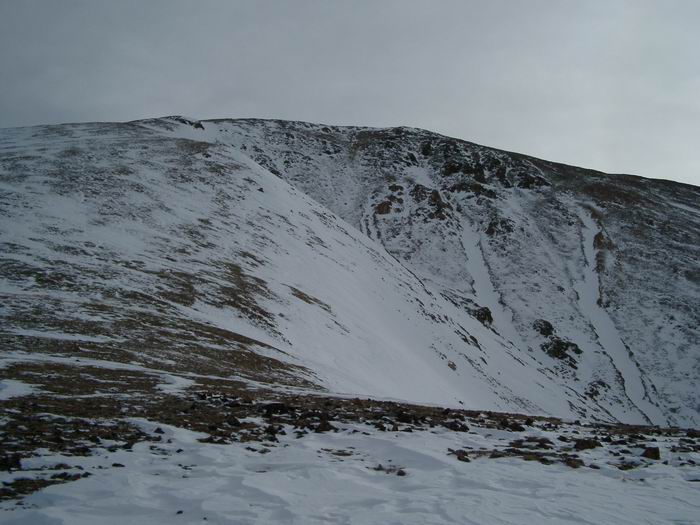 Mount Parnassus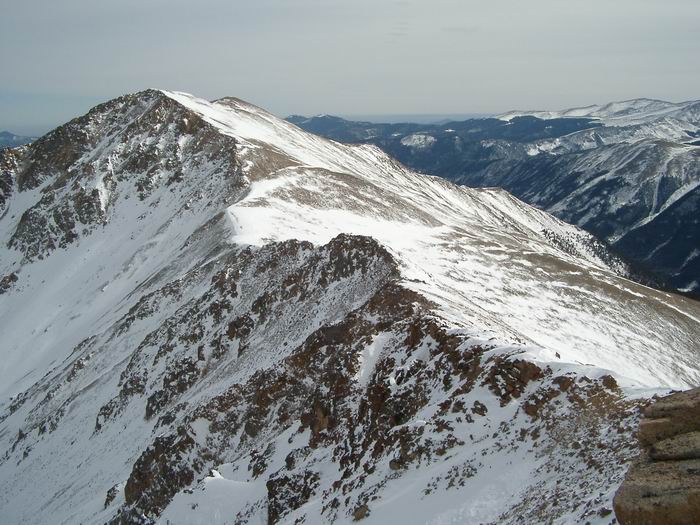 Bard Peak from Mount Parnassus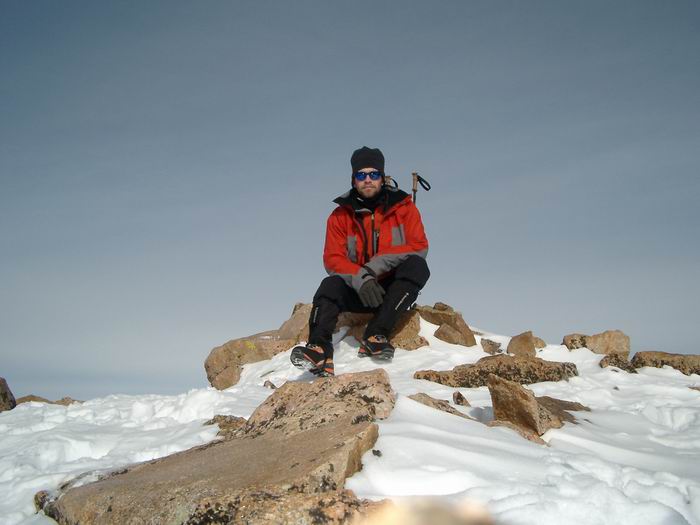 Summit Photo (Mount Parnassus)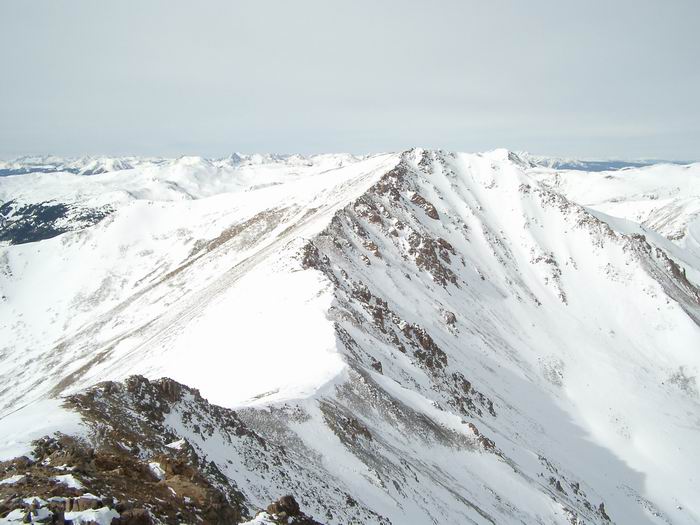 Mount Parnassus from Bard Peak

Spalding, Evans, Sawtooth, Bierstadt, Edwards, Kelso, Grays, Torreys, Grizzly, Cupid, Sniktau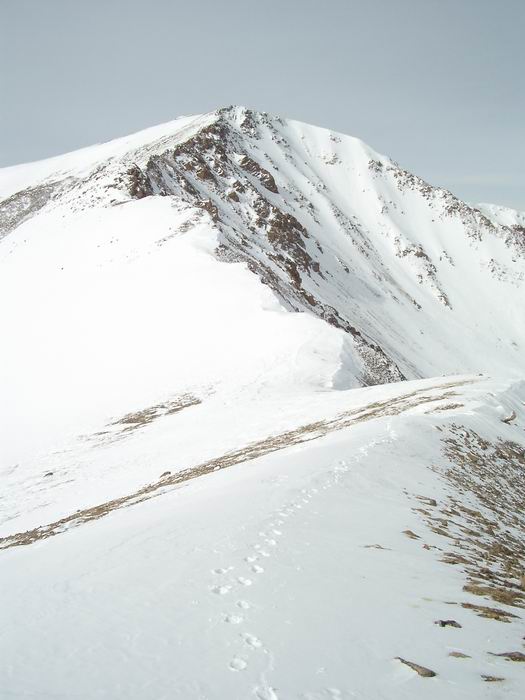 Mount Parnassus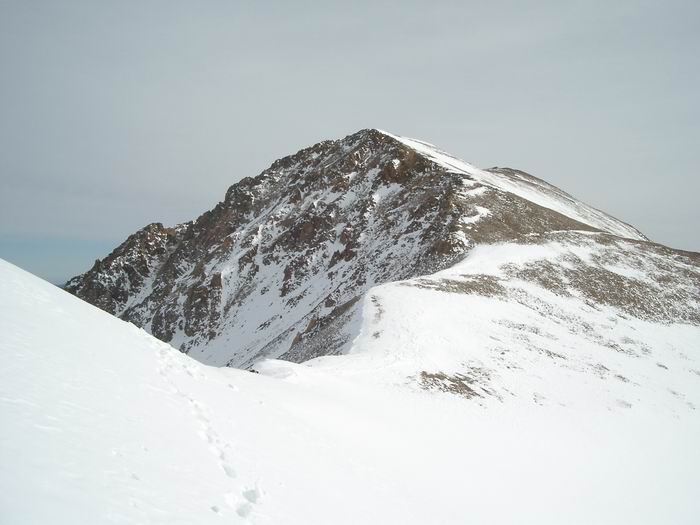 Bard Peak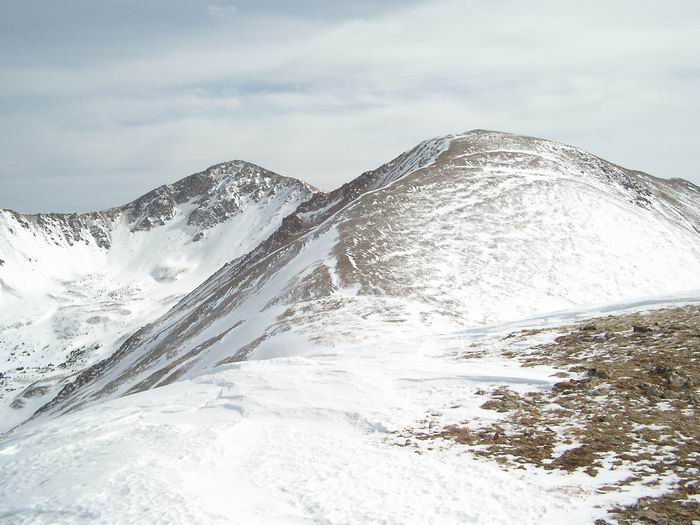 Bard Peak and Mount Parnassus from Woods Mountain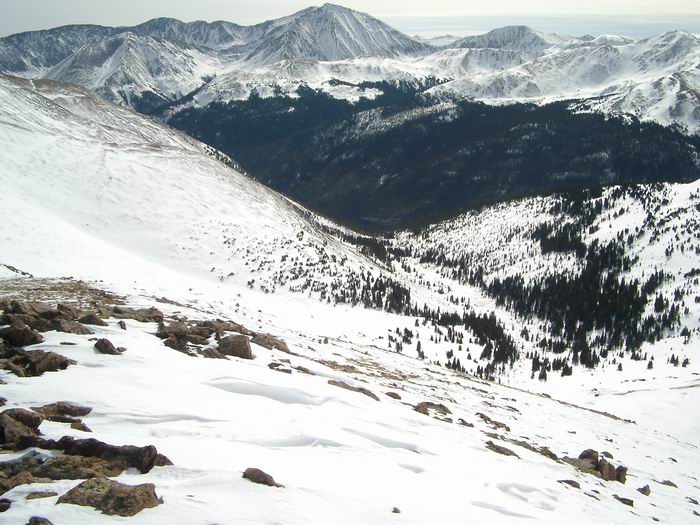 Approach