Statistics
Date - 09/24/2004
Elevation - 13,748'
Route - Northeast Slopes
Miles - 2.8
Elevation Gain - 1,718'
ACME Mapper - Link
CalTopo - Link
Description
After eating lunch in Buena Vista, Colorado, I began my drive home somewhat disappointed that my hiking season was coming to a close. I had committed to hanging up my trekking poles for a while before I left on my trip to Culebra Peak. Since I wasn't expected home until later that evening, I tried to think if there was a peak I could hike to on my way home. As I neared Fairplay, Colorado, and observed the snow covered mountains to the north, I remembered reading of a couple of peaks near Mount Sherman that I was interested in including Day Mountain and Mount Sheridan. I didn't get to them when I climbed Mount Sherman last year because the conditions weren't conducive.
I pulled out my guidebook and noticed that I could drive to 12,500' on the standard approach to Mount Sherman. I didn't want to climb Mount Sherman again, but Mount Sheridan looked like a good candidate with lower mileage and elevation gain. In addition, the trailhead was only 13 miles off of Highway 285. So I headed up to the trailhead despite the lateness of the day and my weary legs.
There was more snow in the area, but it looked like it could be avoided for the most part. The road was gated at just over 12,000' which increased the distance and mileage a bit, but not too much to deter me. I followed the road up through the remnants of an old mining establishment and then worked my way to the saddle between Mount Sherman and Mount Sheridan. Weather was moving in and I was fairly fatigued at this point. I dropped my pack and marched my way up the final 450' of Sheridan Peak's northeast slope to the summit where a large rock shelter stood. I stopped long enough to take in the views and snap a few photos. I quickly made it back to my vehicle and drove home. My total trail time was 2 hours and 5 minutes.
Photos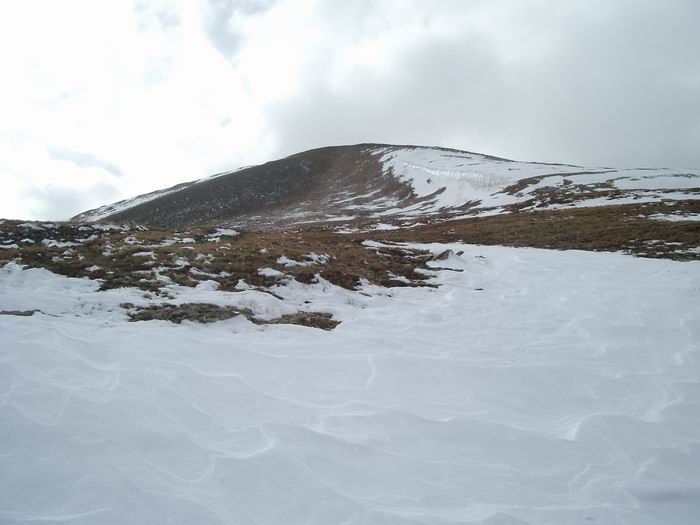 Mount Sheridan from the saddle below it and Mount Sherman.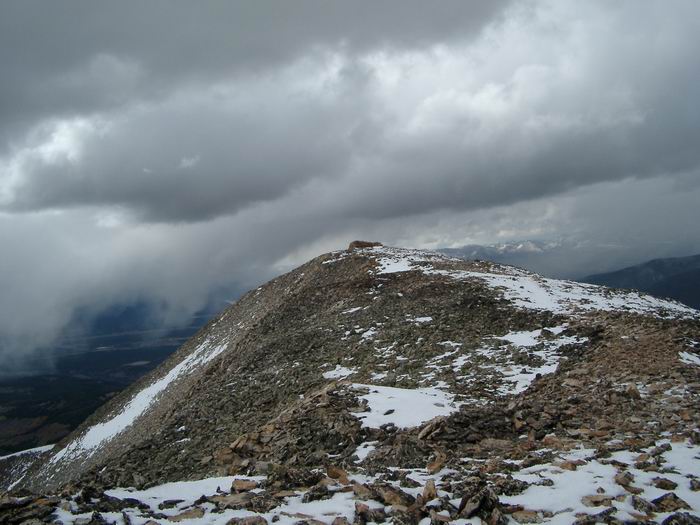 Mount Sheridan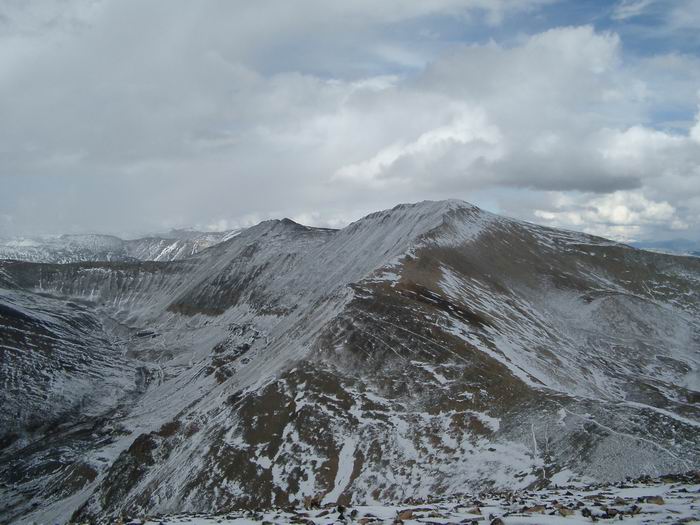 Mount Sherman from Mount Sheridan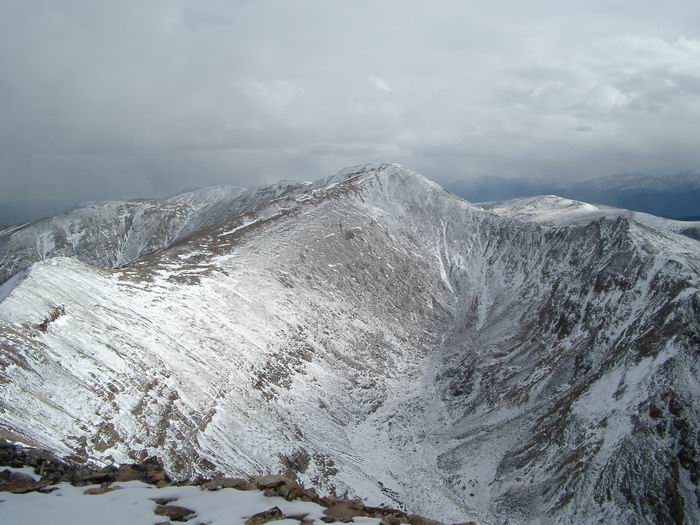 Horseshoe Mountain from Mount Sheridan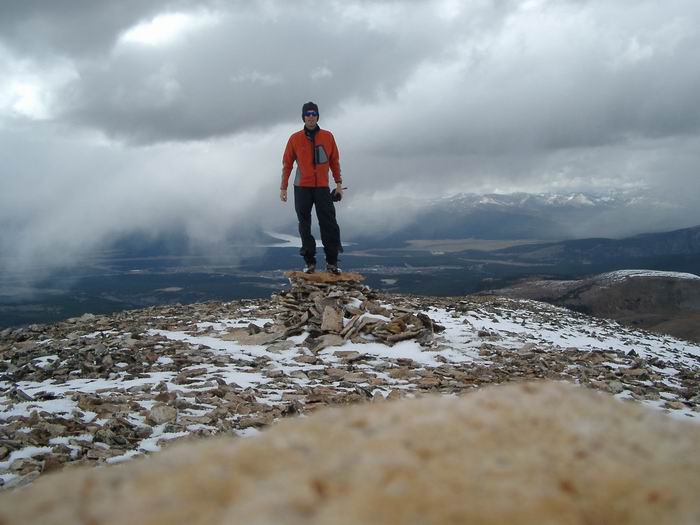 Summit Photo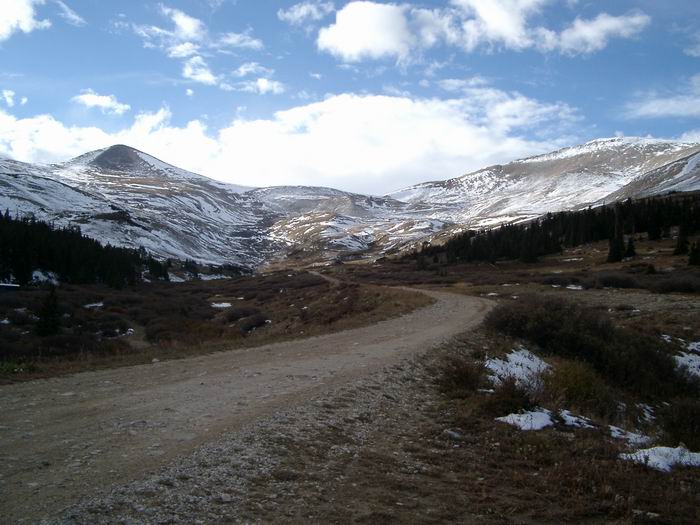 Mount Sheridan and Mount Sherman