Statistics
Date - 09/24/2004
Elevation - 14,197'/13,300'
Route - East Slopes/West Ridge
Miles - 6.2
Elevation Gain - 3,497'
ACME Mapper - Link
CalTopo - Link
Description
After being on both the Como Lake Road and South Colony Lake Road, I felt like I was on an interstate driving up the Mount Princeton Road. I drove up late Thursday night after hiking Culebra Peak and Red Mountain earlier in the day. I was a bit worn out from the day and wasn't at all interested in an alpine start. I actually chose to hike Mount Princeton because of its ease. I took the standard route starting at the four-wheel-drive parking lot at 11,000'. Despite being tired, I made descent time and gained 1,700' in 1 hour and 20 minutes. I finished climbing to the summit, which I had to myself for a half an hour. Since it was only another 300' to hike Tigger Peak also, I made the ridge traverse over to that summit. Continuing on the ridge, I dropped back down to the Mount Princeton Road and jogged back to my vehicle. I stopped off at Casa Del Sol in Buena Vista, Colorado, for lunch before heading back home. My total trail time was 5 hours and 25 minutes.
Photos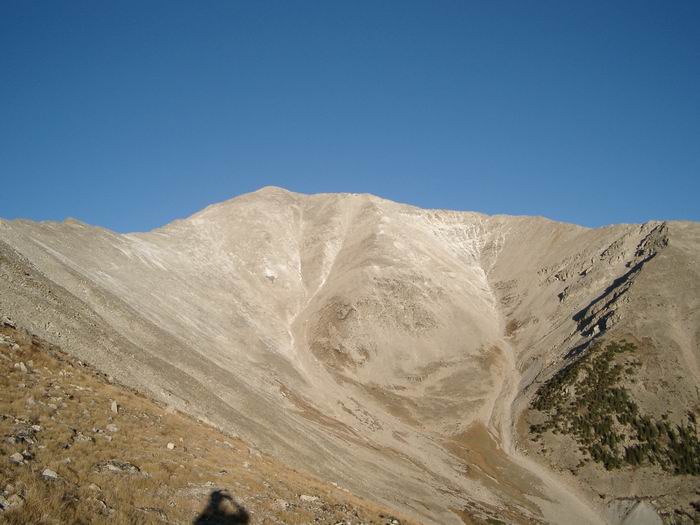 Mount Princeton on the approach.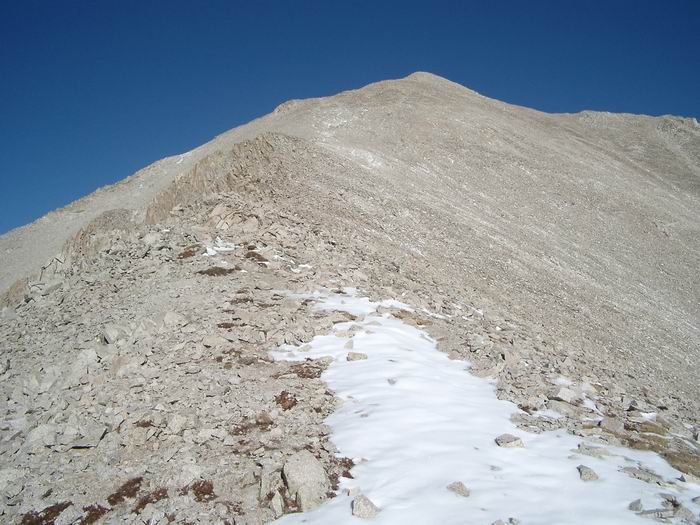 Mount Princeton East Slopes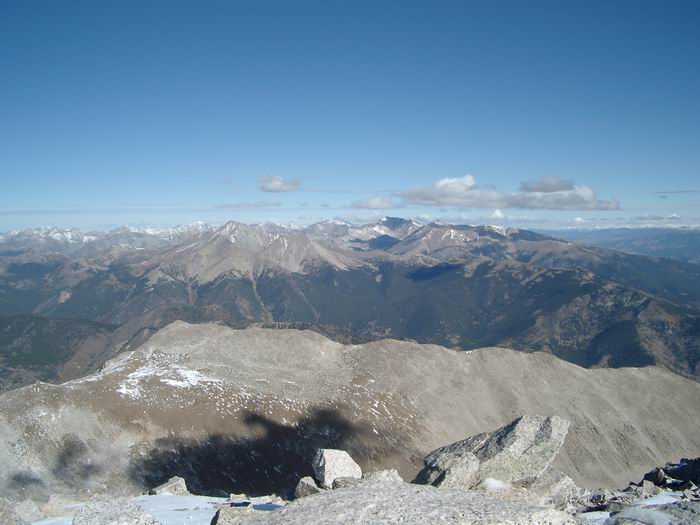 Views to the North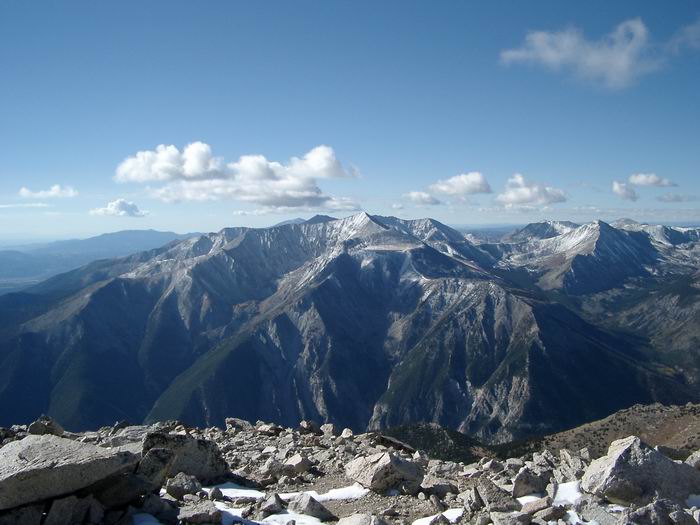 Views to the South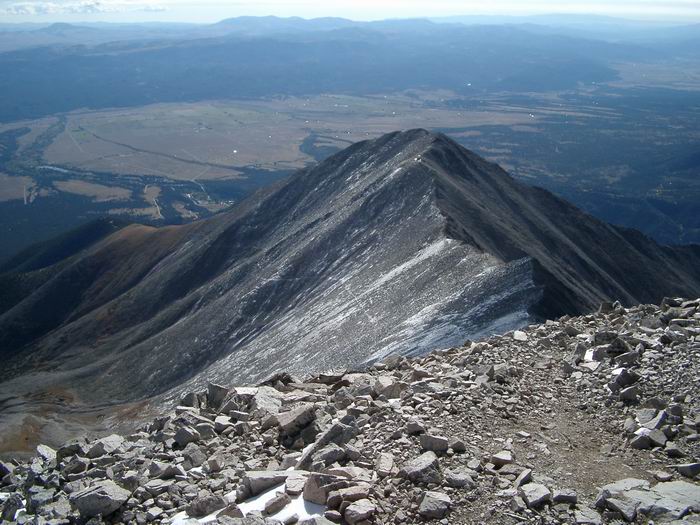 Tigger Peak from Mount Princeton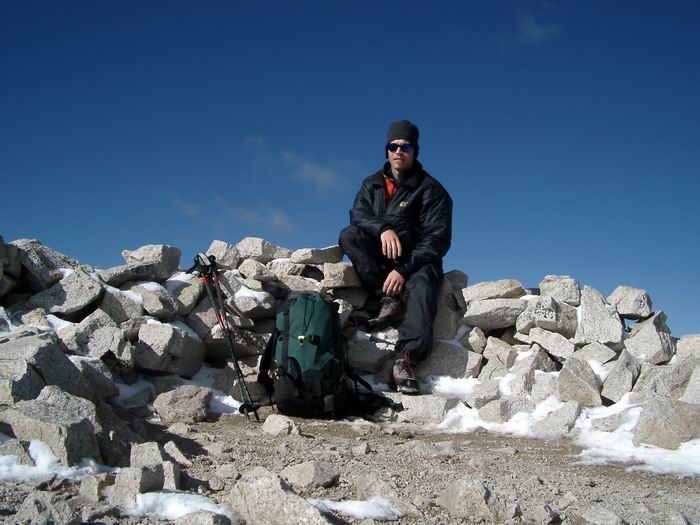 Summit Photo (Mount Princeton)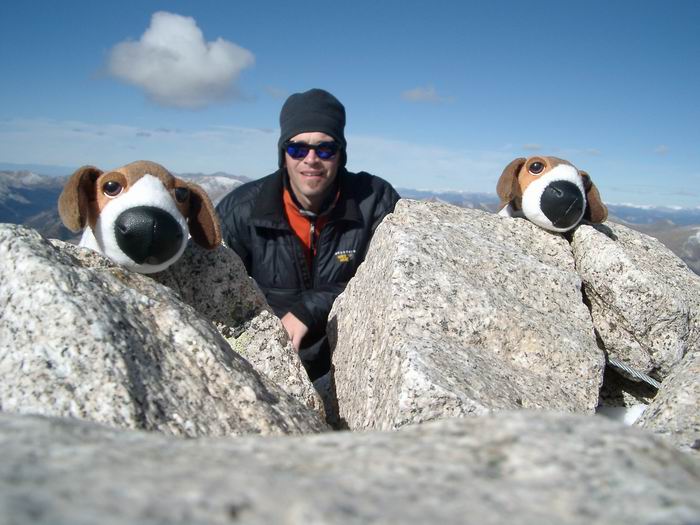 My kids wanted me to carry something to the summit for them.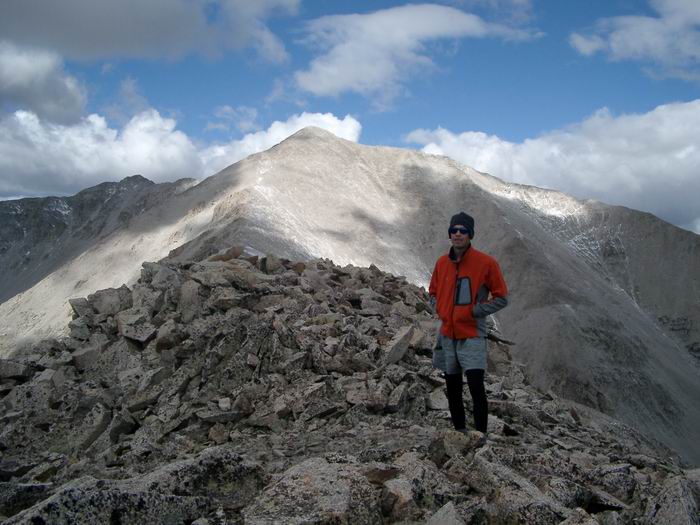 Summit Photo (Tigger Peak)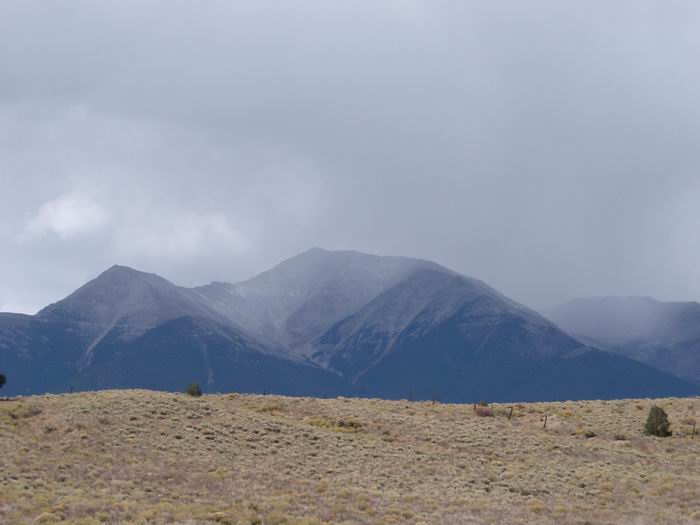 Tigger Peak and Mount Princeton from Highway 285