Statistics
Date - 10/25/2003
Elevation - 14,036'/13,951'
Route - Northeast Slopes/Northeast Slopes
Miles - 6.5
Elevation Gain - 3,177'
ACME Mapper - Link
CalTopo - Link
Description
Mount Sherman and Gemini Peak are located northwest of Fairplay, Colorado, off of Highway 9. The fall weather had been very hospitable, so I decided to try and get out one more time before the snow. There is no particular reason for selecting this peak other than I assumed it was relatively easy, so instead of dealing with a difficult hike I would only have to contend with the temperature. I had a bigger day planned, but after underestimating the difficulty of route-finding and how cold it was going to be I had to settle for Gemini Peak and Mount Sherman. Not to say it wasn't a good hike, it is just that if you do this in the summer time, I would recommend hiking both Mount Sheridan and Dyer Mountain too. The ridge between Gemini and Dyer looks like a fun traverse.
I left Highlands Ranch, Colorado, shortly after 5:00 and was hiking shortly after 7:00. I chose the Sacramento Creek trailhead because of its location from Denver and its distance to the peak. I prefer hikes with less miles and more elevation gain. In relation to other hikes I have done it wasn't that difficult, but in comparison to what I was expecting it was more challenging. Not having a trail caught me off guard. I was told that most 14ers have trails and that may be the case for the easiest or most heavily used routes, but as Gerry Roach states this is an overlooked route so I guess I shouldn't have expected it. When checking the weather, Fairplay, Colorado, reported 48 degrees for Saturday, so I didn't think it would be too bad. I failed to factor in the elevation gain from that location and it ended up much colder than I expected.
I went up the south side of Sacramento Creek and gained Gemini's east ridge up a shallow gulch. I went over Gemini Peak to Mount Sherman and back over Gemini Peak to the trailhead on the way out in order to gain 3,000' on this trip. This was a satisfactory trip that had me home by 2:30. I only saw four other people all day.
Photos

Mount Sherman and Gemini Peak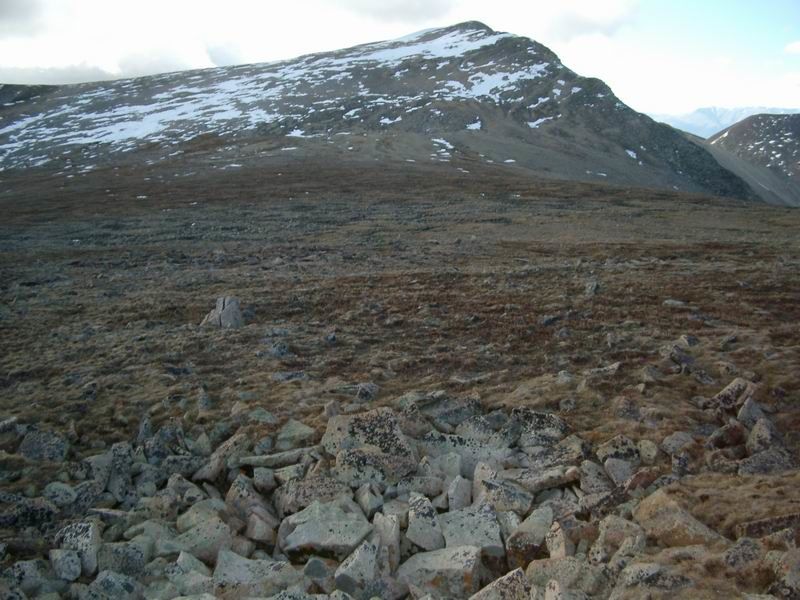 Mount Sherman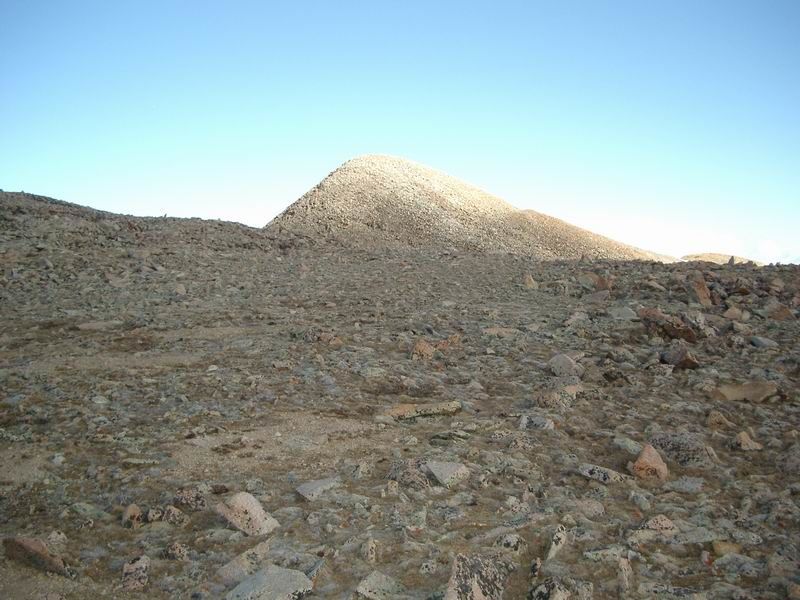 Gemini Peak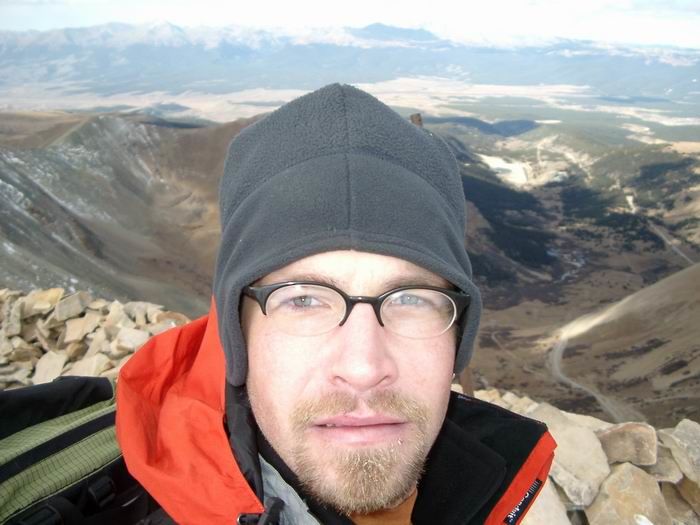 Summit Photo (Mount Sherman)