Statistics
Date - 08/10/2002
Elevation - 9,320'
Route - East Ridge
Miles - 4.6
Elevation Gain - 3,160'
ACME Mapper - Link
CalTopo - Link
Description
I drove to the Seven Devil's Campground late Friday afternoon where I had some dinner and went to bed early after going to Heaven's Gate Lookout and Seven Devil's Lake. I was in this area two years ago and did an extremely long hike to Sheep Lake utilizing a maintained trail. I have subsequently learned of a much shorter climber's route that goes cross country to the center of the mountains. I used this route and was at Sheep Lake in about 1 hour and 15 minutes. From here, I found the talus and scree filled gully that leads to the saddle between She Devil and Mount Baal. This gully was extremely unstable. I started to climb directly in the center of the gully but quickly learned that the rock wasn't safe after starting many small rock slides. I worked my way over to where the west face of Mount Baal meets the talus slope.
At this point, I was still only about one-third of the way up the gully, but progress improved as I was able to use more solid rock on Mount Baal for support. From the saddle to the top of She Devil was considerably easier compared to the gully. It took me three hours and five minutes to reach the summit of She Devil. I had to get home at a reasonable time, so I didn't spend much time on top and went back down the way I had climbed up. I was back at the trailhead in two hours.
Photos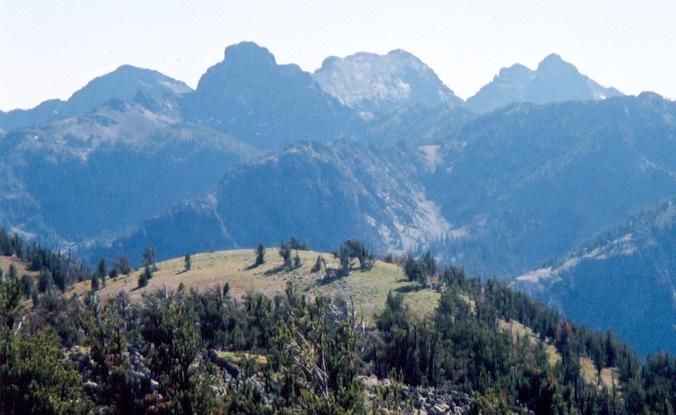 Seven Devils

Mount Baal, She Devil, and He Devil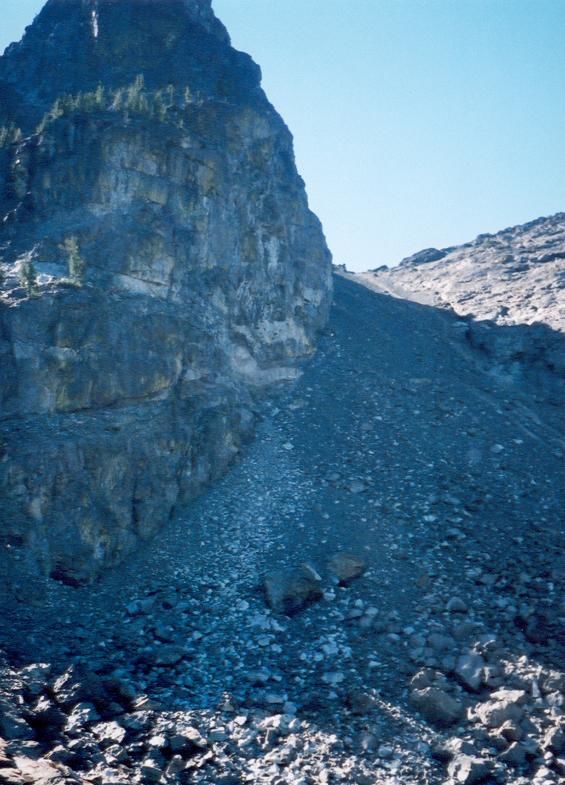 Gully leading to She Devil.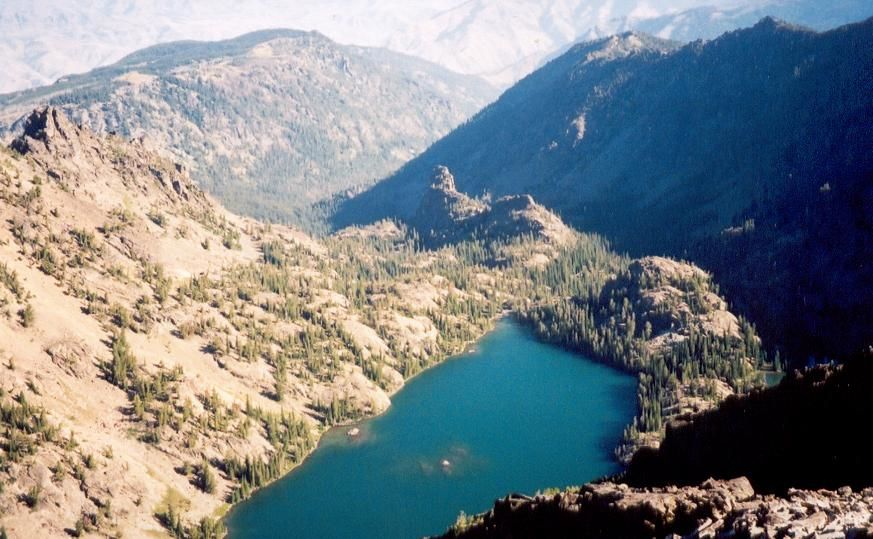 Sheep Lake