Statistics
Date - 07/20/2002
Elevation - 12,197'
Route - East Ridge
Miles - 5.5
Elevation Gain - 4,600'
ACME Mapper - Link
CalTopo - Link
Description
There are nine peaks in Idaho over 12,000', and Diamond Peak is number four on the 12er list at 12,197'. Three down, six to go.
Since I was working in Idaho Falls, Idaho, I thought I would take advantage of being in eastern Idaho and scramble to the top of Diamond Peak. Located in the Lemhi Mountain Range, Diamond Peak is one of two 12ers not located in the Lost River Range. At 12,197', it is only surpassed by Borah, Leatherman, and Church in terms of height. From Idaho Falls, Idaho, I drove north on the interstate and took the Rexburg, Idaho, exit west. After going through Terreton, Idaho, I went north on Highway 28 to Pass Creek where jeep roads take you to the base of the mountain. I got to the trailhead in the early evening and had some dinner and a couple of beers before going to sleep in the back of my Blazer.
I got up around 6:00 and was hiking at 6:30. This was an difficult hike with an above average grade. The first mile climbs a grassy slope to the north before reaching a saddle where the talus and scree begin. The terrain gets steeper here and starts to follow the main east ridge of Diamond Peak. The more difficult scrambling begins a bit further up the ridge. Although the talus and scree give way to more solid rock, the final section still takes a while and is mentally challenging because of a number of false summits. This scramble was more technically challenging than Mount Borah but not as difficult physically. In my opinion, you are required to cross sections similar to Chicken Out Ridge at least four or five times.
I made it to the top in three hours and five minutes where I signed the summit register but only stuck around long enough to take a few photos. The weather wasn't clear and I had to drive back to Boise, Idaho. I made it down in two hours and 15 minutes. After a quick beer to celebrate I began the drive home.
Photos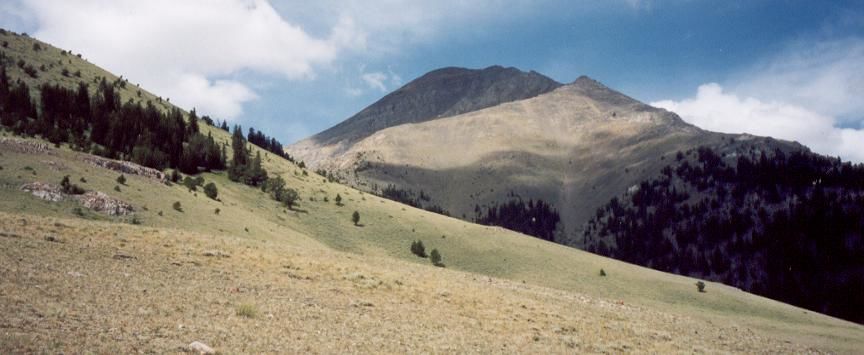 Diamond Peak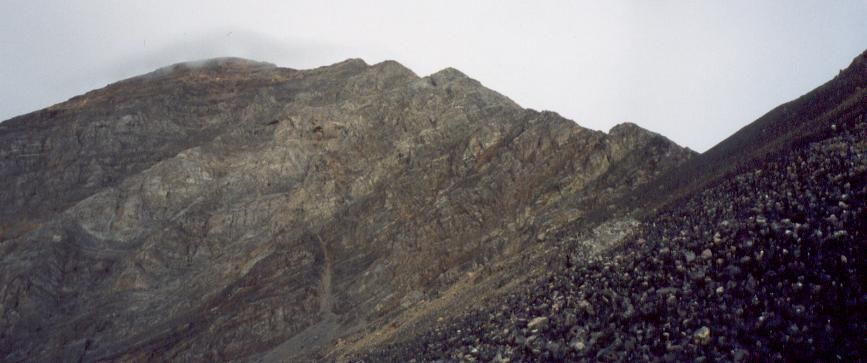 Diamond Peak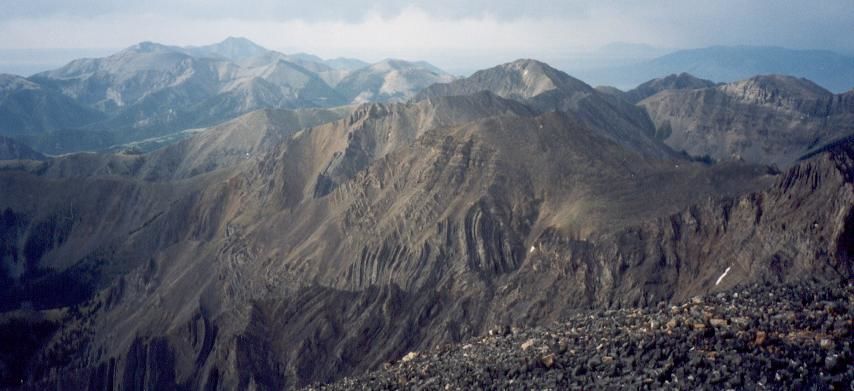 Views to the south from Diamond Peak.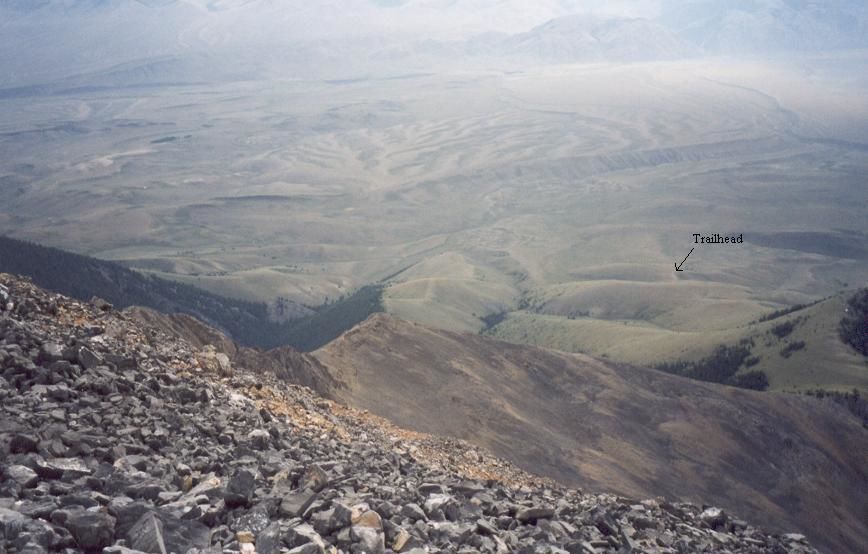 Views to the east.