Statistics
Date - 05/28/2001
Elevation - <7,000'
Route - Avalanche Creek Trail
Miles - 5.0
Elevation Gain - 505'
ACME Mapper - Link
CalTopo - Link
Description
For Memorial Day weekend, the Just family went to Glacier National Park to see northwestern Montana. Neither Rebecca or I had been to Glacier or the Flathead Lake area, so we figured there was no better time than the present. We drove north to Bonners Ferry, Idaho, and then went east through Troy, Libby, and Kalispell, Montana. On the drive, we made a brief stop at the Kootenai Falls and also at the "Ski Haus" in Kalispell, Montana, in order to pick up another child carrier for the hike we were planning for the next day. We stayed at the Village Inn which is located on the west end of Lake McDonald inside of Glacier National Park. The view from the room was spectacular. That evening, we all just relaxed while I had a beer and Taylor threw rocks into Lake McDonald.
The next morning we had a big breakfast in the town of West Glacier, Montana, before driving up the Going To The Sun Road to the trailhead for Avalanche Lake. The road was not yet open all the way through, but it was going to open up early this year due to the light snow pack. Rebecca carried Kennedy and I carried Taylor. Avalanche Lake is one of the most popular hikes in the park similar to Angel's Landing in Zion National Park. It is only 5 or 6 miles round trip depending on if you go to the foot or head of the lake, and the elevation gain is reasonable. The scenery at Avalanche Lake is amazing. We didn't spend too much time at the lake because of Taylor and Kennedy, but we did take a few photos and were there long enough for Taylor to feed a small squirrel a couple of chips. We aren't sure why, but she named it Chubby and wanted him to come back with us. Rebecca did great carrying Kennedy, and this was a perfect family hike.
Photos

Views from our hotel.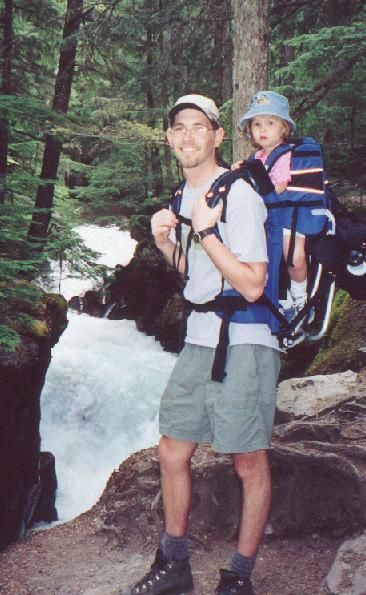 Waterfall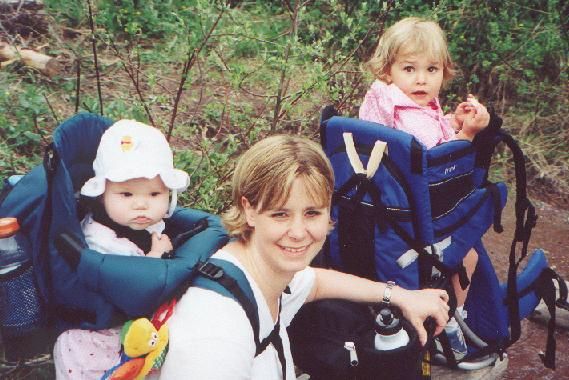 Kennedy, Rebecca, and Taylor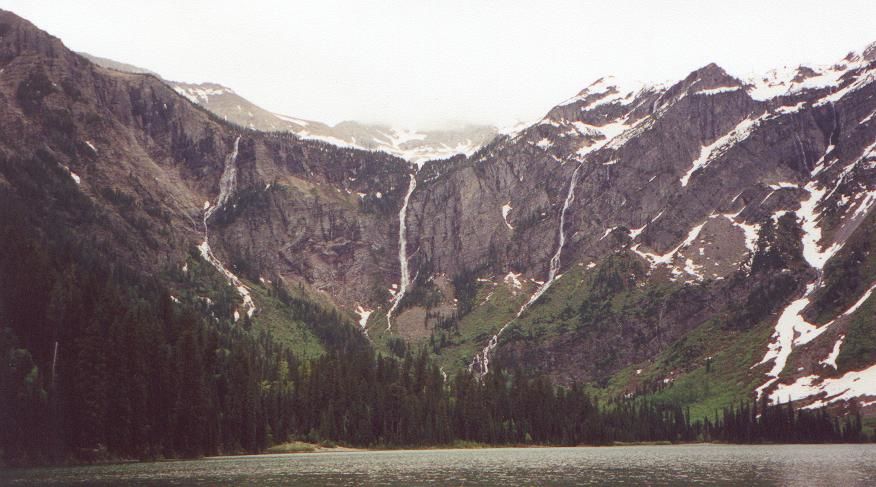 Avalanche Lake