Statistics
Date - 05/19/2001
Elevation - 5,785'
Route - Northwest Ridge
Miles - 5.0
Elevation Gain - 1,488'
ACME Mapper - Link
CalTopo - Link
Description
This steep trail climbs the famous Walter's Wiggles past dramatic views at up and down Zion Canyon. I had three days of training scheduled in Las Vegas, Nevada, so I stayed the weekend to go hiking. Friday afternoon, I rented a car and drove up to St. George, Utah, which is about 40 minutes away from Zion National Park. I got to Zion Canyon early Saturday morning and missed the 7:00 shuttle bus by just a few minutes. I wandered around the visitor center and caught the second bus to the trailhead of Angels Landing. Two years ago, the park implemented the shuttle bus system because of the dramatic increase in visitors and vehicles to the park. Now the only way to enter the park is by the shuttle buses.
Angels Landing is the most popular hike in Zion National Park and I made it to the top in 1 hour and 10 minutes. It was a fun hike that was relatively easy until you reached Walter's Wiggles. This is a series of short and steep switchbacks that climbs up to Scout's Lookout. From here the trail splits north or south. The north trail leads to the backcountry of Zion and the south to a narrow ridge and the top of Angels Landing. From Scout's Lookout to the south, there were several chains installed in order to assist with climbing. Without the chain support, it is likely that much fewer people would attempt the ridge and it would probably be a class 3 scramble. After making it to the top, I spent over an hour taking in the scenery and enjoying southwestern Utah. After descending, it was back on the shuttle to the next trailhead.
Photos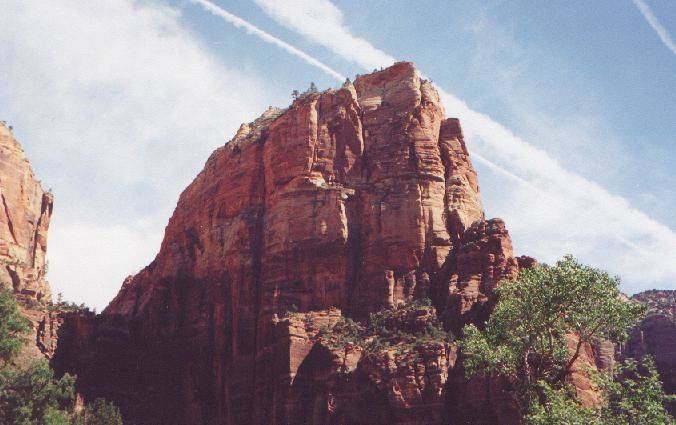 Angels Landing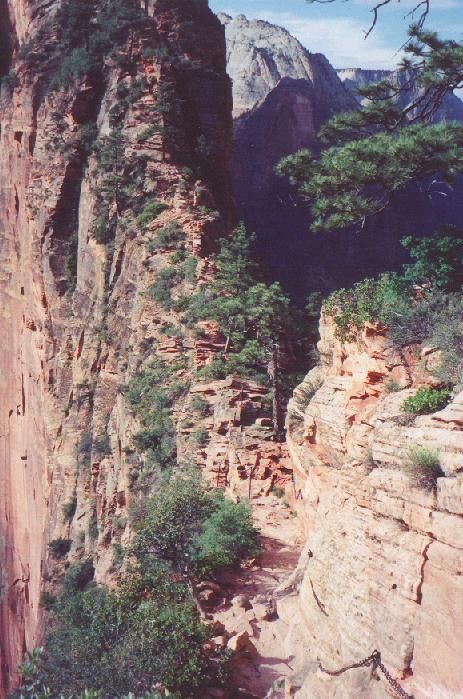 Narrow Ridge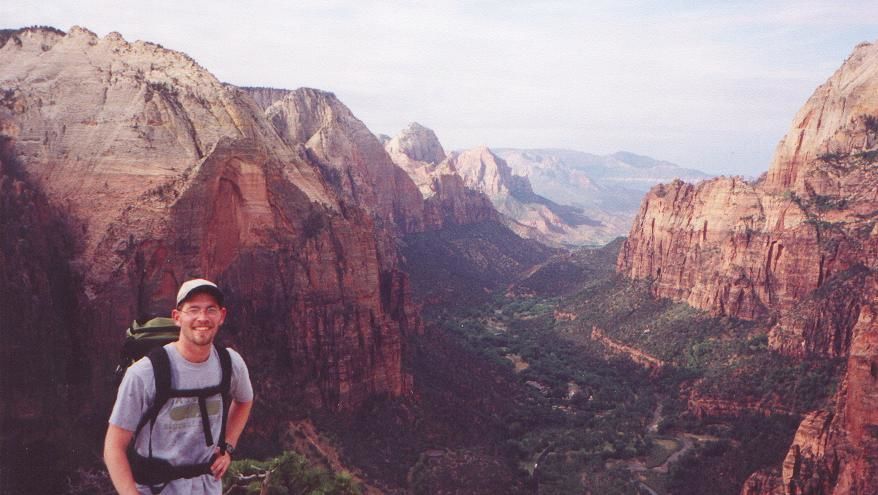 Summit Photo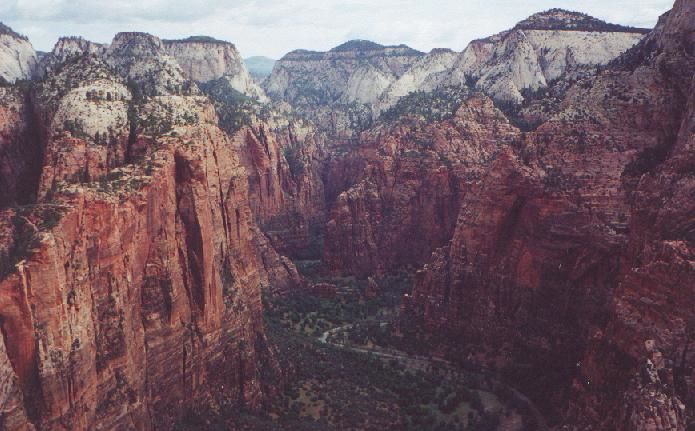 Zion Canyon to the north from Angels Landing.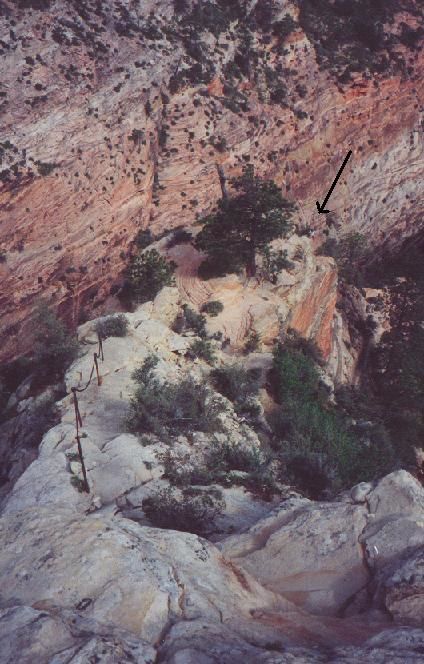 Route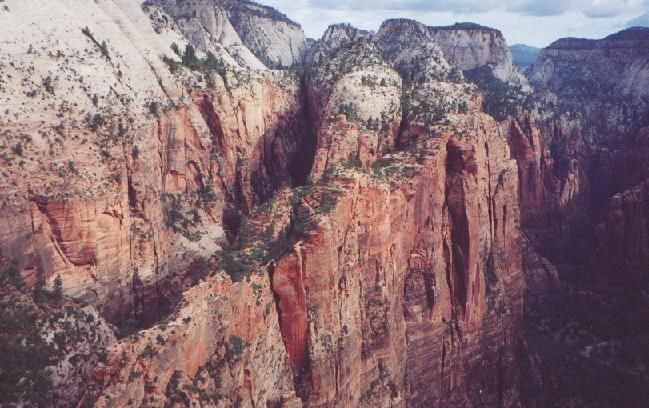 Route