Statistics
Date - 04/29/2000
Elevation - 3,990'
Route - North Slopes (Trail No. 230)
Miles - 6.5
Elevation Gain - 1,310'
ACME Mapper - Link
CalTopo - Link
Description
The Three Sisters Peaks are located along the shore of Lake Pend Oreille Lake just north of Farragut State Park. The trailhead and other sections of the trail were well marked, and the trail was in relatively good condition for this time of the year. Doug and I felt this would be an excellent spring hike with the high elevation point only around 4,000'. In addition to this, the trailhead was only 45 minutes away from Sandpoint, Idaho. We hit the trail around 9:00 with slightly cool but clear conditions.
The first section of the trail had some grade to it before we made it to the top of the ridge heading south. From here, there were excellent views to the west towards the Purcell Trench and Mount Spokane. After about 1.5 miles, the trail dropped down to a saddle just below the first of the Three Sisters. From here, we caught our first glimpse of views to the east and Lake Pend Oreille. Continuing south, the trail skirts around the west side of the two northern most peaks before the second difficult section of the trail begins by climbing to the peak of the third mountain. It was at this point, where I ventured ahead to reach the peak. As I bushwacked off the trail to find a vista for views of Lake Pend Oreille, Doug and Payton passed me up and went another half mile down the trail.
I took in some views, shot some photos, and headed back to the trail to await the return of Doug and Payton and have some lunch. Doug also found a vista and nice place to have a bite, and then we reunited at the bottom of the southern peak. The three of us retuned to the trailhead after an enjoyable day of hiking.
Photos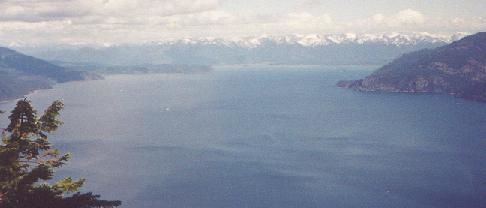 Lake Pend Oreille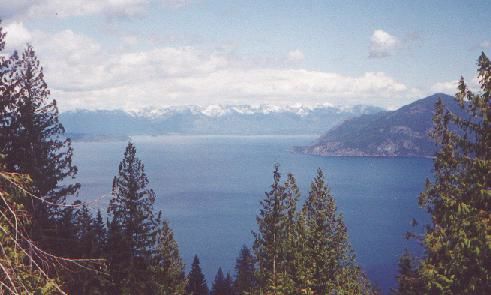 Lake Pend Oreille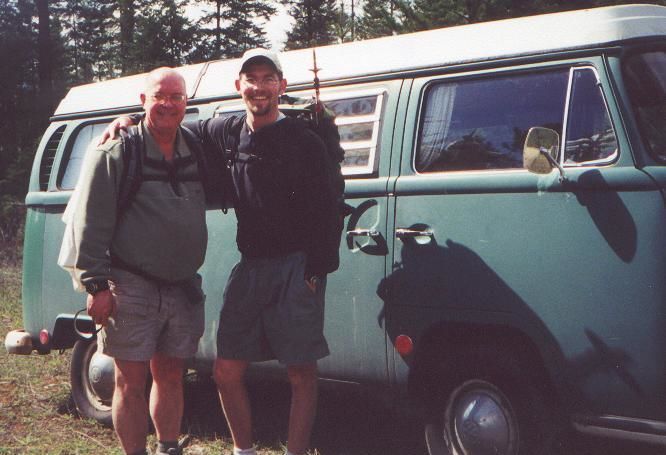 Doug and James