Statistics
Date - 08/07/1999
Elevation - < 7,000'
Route - Hunt Lake Trail
Miles - 2.0
Elevation Gain - 635'

ACME Mapper -

Link
CalTopo - Link
Description
Although this hike is only two miles round trip, it was a little more difficult that one would think. The trail requires a lot of rock jumping and hopping and it rarely ever gets down to dirt. The easiest way to navigate the boulder field where this hike is located is by following the painted dots and arrows both to and from Hunt Lake.
Locating the trailhead actually gave me more problems than the hike itself. I was up here the day after I did Myrtle Lake and thought that my wife and I could do this hike together. However, after driving around for about two hours, we called it quits and went home. The following Friday, Brendon and I thought we would find the trailhead and camp there, then go on the hike early the next morning. So here we were driving around in the mountains at 10:00 at night trying to find the trailhead. After what seemed like an eternity, we finally made it to a trailhead, but not the correct trailhead. We decided not to pitch a tent, and just jumped into the back of the Trooper for some sleep. We were thankful that we did not camp outside, because a storm went through the area the following morning. We ditched the idea of hiking and started driving out.
By the time we got down to the highway, the weather was nice so we went to the Ranger Station by Priest Lake, Idaho, to ask for directions. The lady inside yelled through the window that they were closed, but I convinced her to field my question. We received the correct directions to the Hunt Lake trailhead and headed back up. The hike was nice and we ran into several other people on the trail.
Photos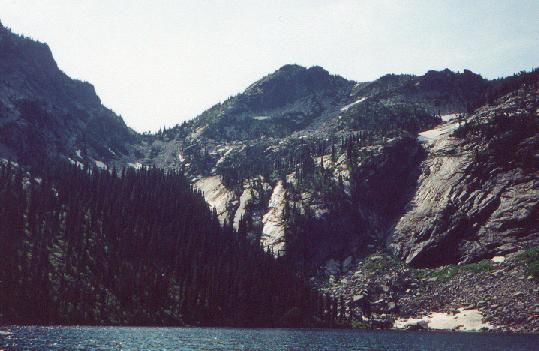 Hunt Lake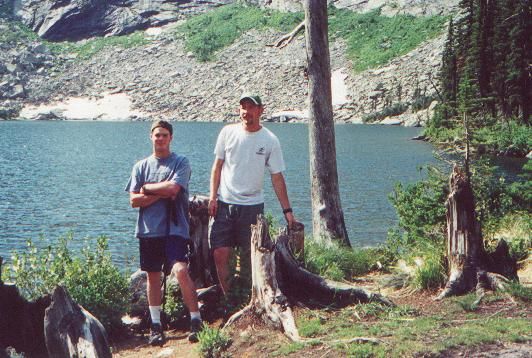 Brendon and James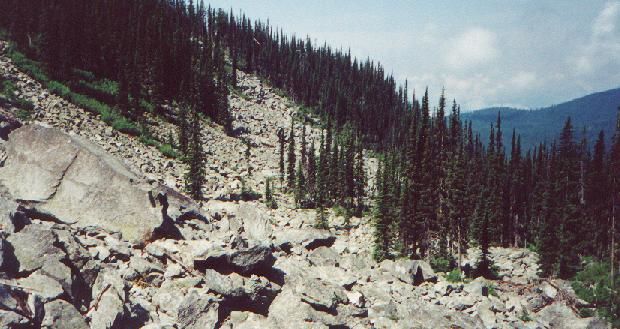 Trail Conditions