Statistics
Date - 07/05/1998
Elevation - < 7,000'
Route - Trail No. 237

Miles - 3.2

Elevation Gain - 535'

ACME Mapper -

Link
CalTopo - Link
Partners - William Keuther, Victoria Keuther, Rebecca Just, Payton (Dog)
Description
Moose Lake is northeast of Sandpoint, Idaho, in the Trestle Creek drainage area. The trailhead for this hike is also the beginning of the Lake Estelle and Blacktail Lake hikes. The trail forks at two different places to lead to the individual lakes. All of these trails are maintained annually and are well traveled.
This hike was a complete blast, because I got to to it with my dog, my pregnant wife, and my in-laws. It doesn't get any better than that. We actually did have a really good time on this casual day hike to Moose Lake. On the way there, we stopped off at Char Falls, and I remember Payton finding a huge pile of horse muffins and grabbing a mouthful. After that he ran by Vicki's legs getting some dung on her. As we took short breaks on the way up, Bill would regularly say smoke 'em if you got 'em.
Although the area around the lake is marshy with no suitable campsites, we still had a nice picnic planned. Unfortunately that was cut short on account of the pterodactyl sized mosquitoes. We got some footage on tape of the onslaught of blood suckers and it is hilarious. We all returned safely to the vehicle and Sandpoint, Idaho, and I remember Vic being relieved she was off the Trestle Creek Road and back on level ground.
Photos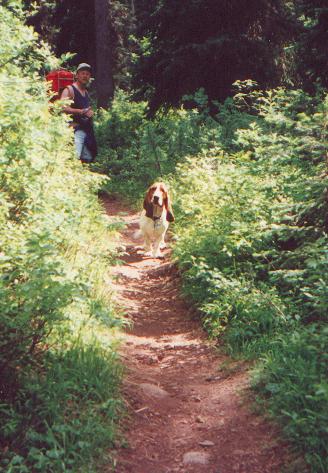 Bill and Payton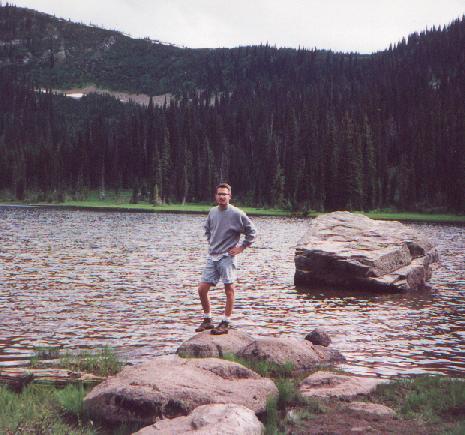 Moose Lake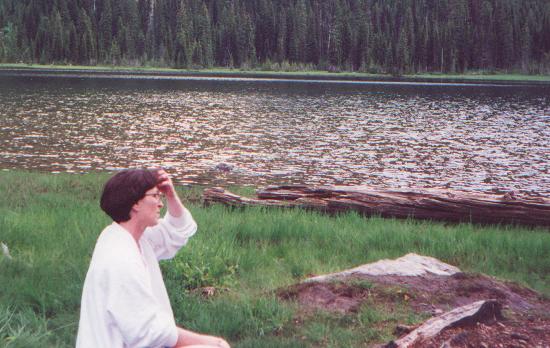 Vicki