Statistics
Date - 12/12/2022
Elevation - 10,200'
Route - Jewel Lake Ice
Miles - 5.0
Elevation Gain - 1,500'
ACME Mapper - Link
CalTopo - Link
Description
I haven't been out since finishing the high 100 over two months ago. Adam, Kevin, and I hiked into Rocky Mountain Park for some easy ice climbing. This was our first time ice climbing this season, so we need to knock off the rust and work on form. The hike to Jewel Lake Ice took around one hour and 45 minutes. We climbed for three hours taking turns leading and running laps. There were two other parties that showed up after us; however, the flow was wide enough to accommodate everyone. We stopped for pizza in Lyons, Colorado, on the way back home and waited for football traffic to clear.
Photos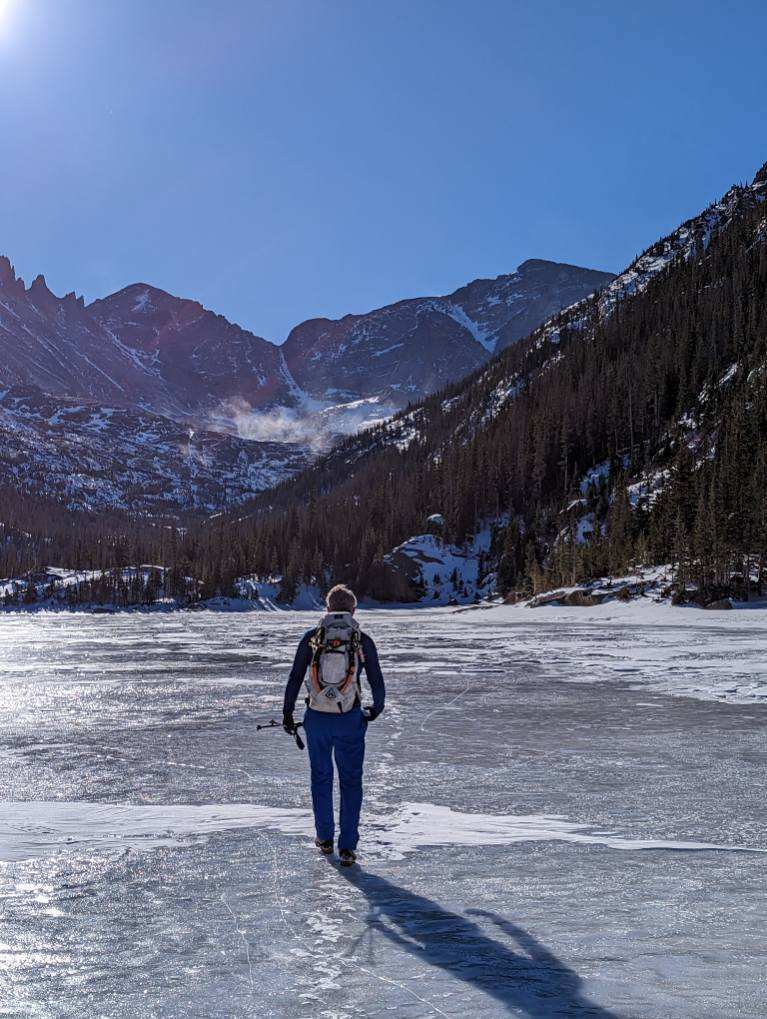 James hiking across Mills Lake.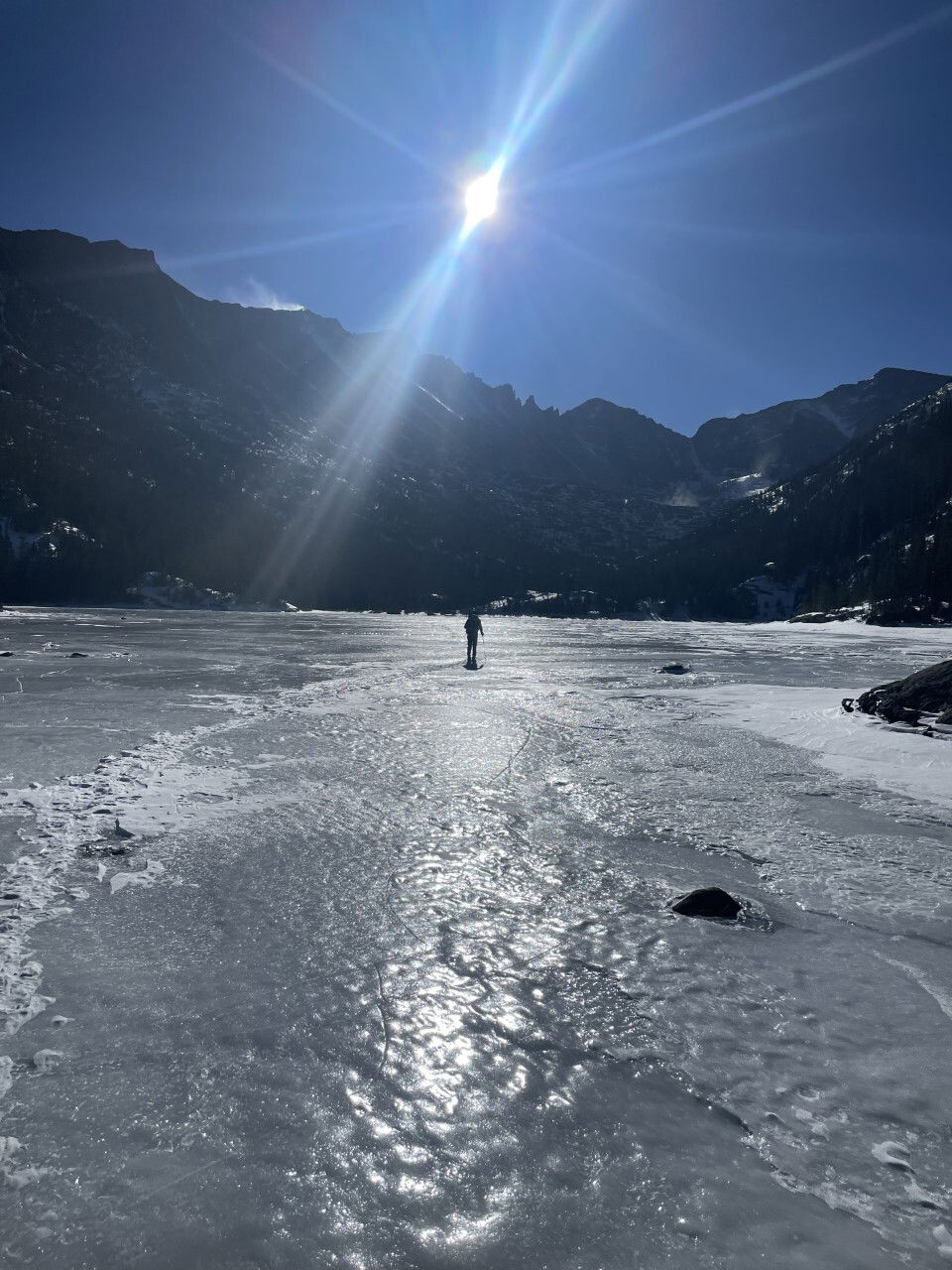 Kevin hiking across Mills Lake.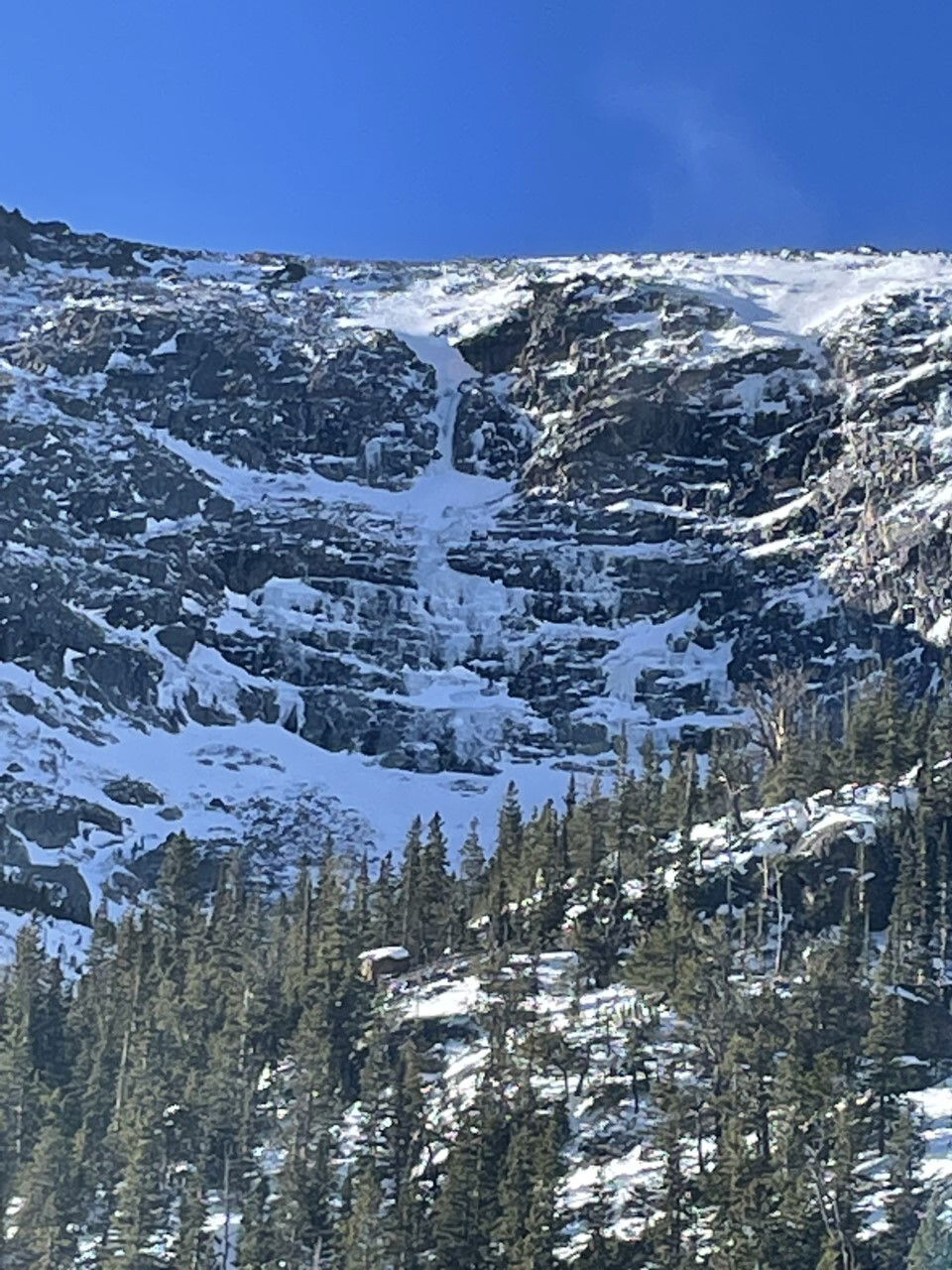 All Mixed Up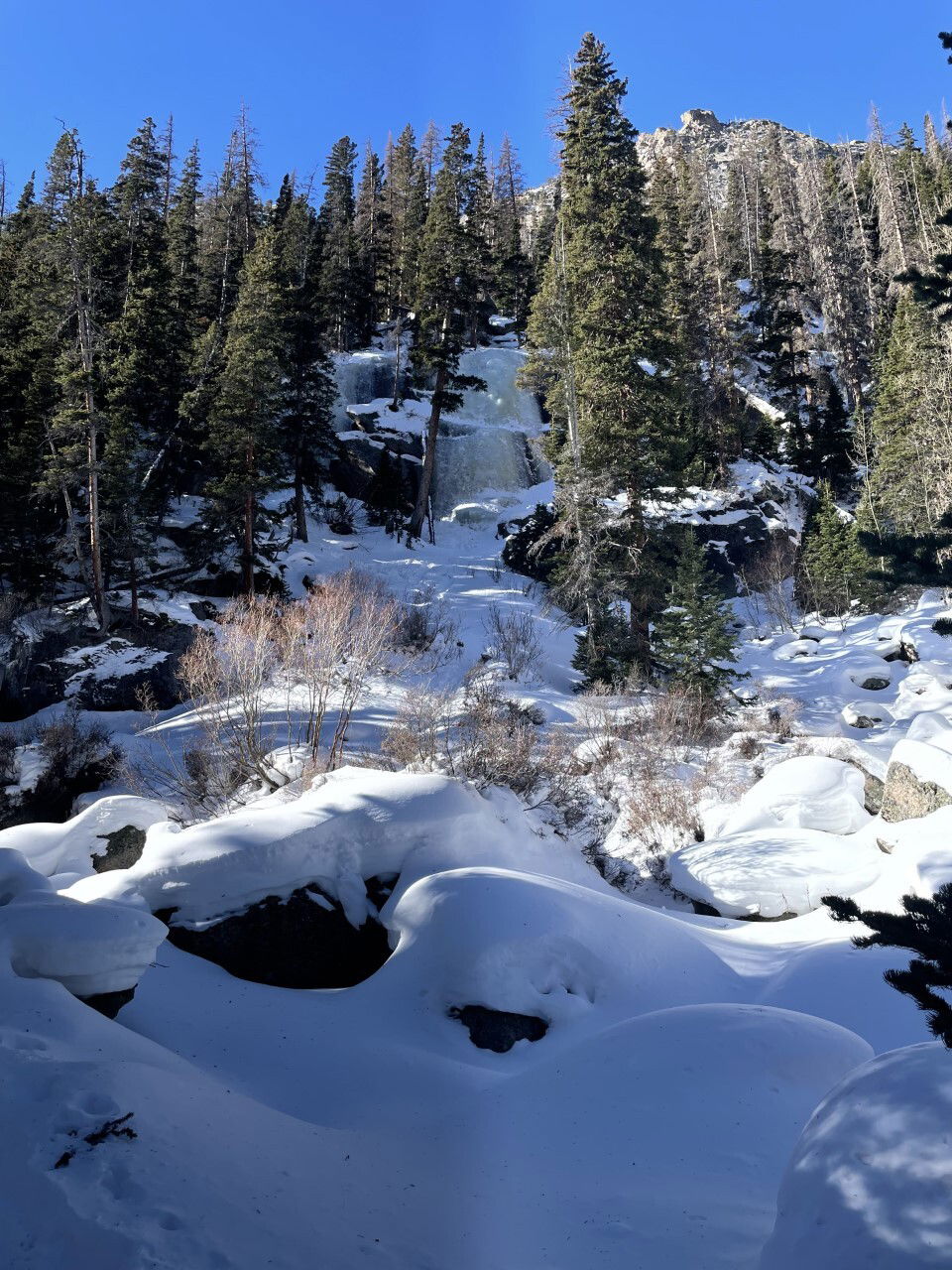 Jewel Lake Ice from the approach trail.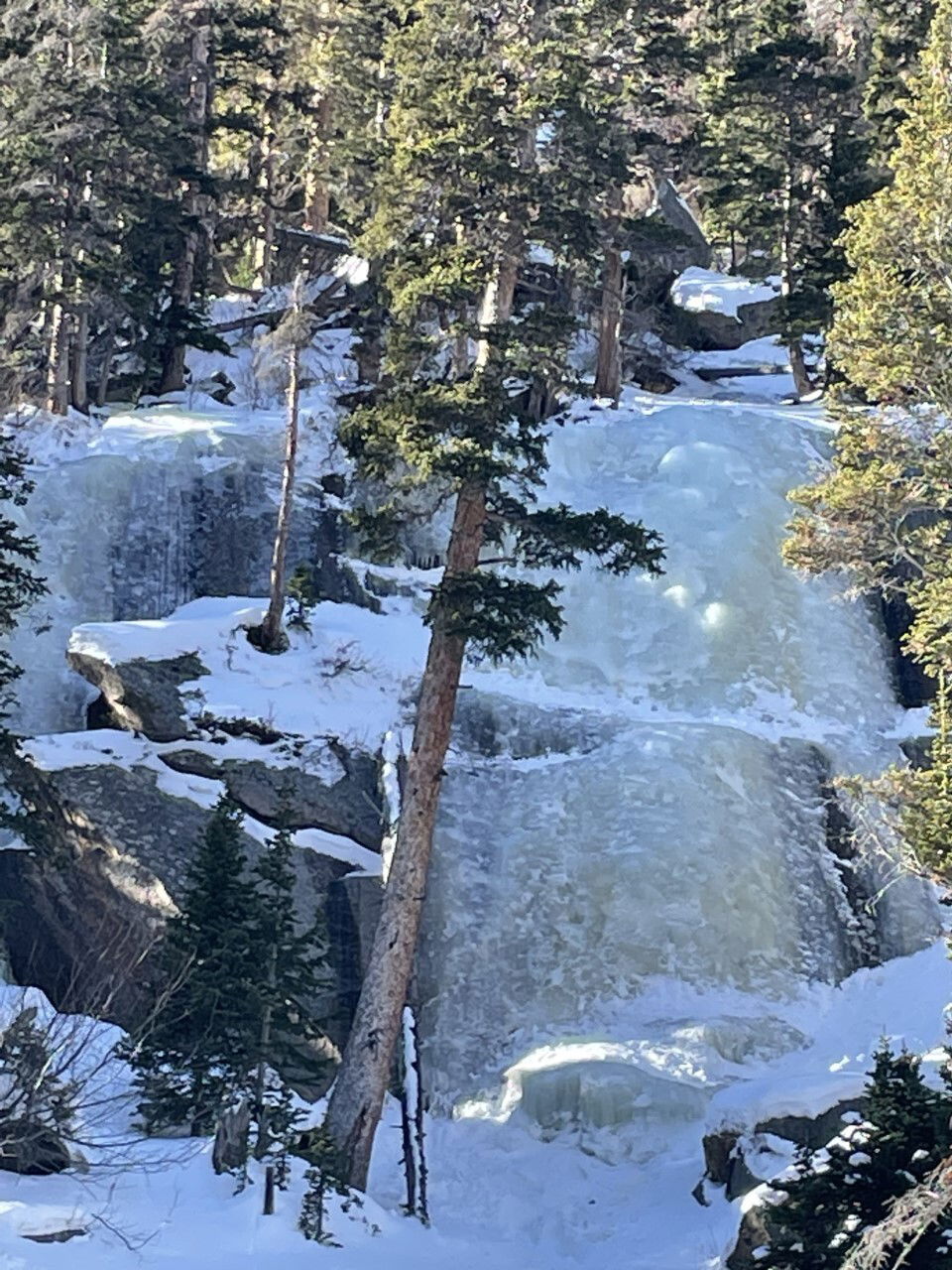 Jewel Lake Ice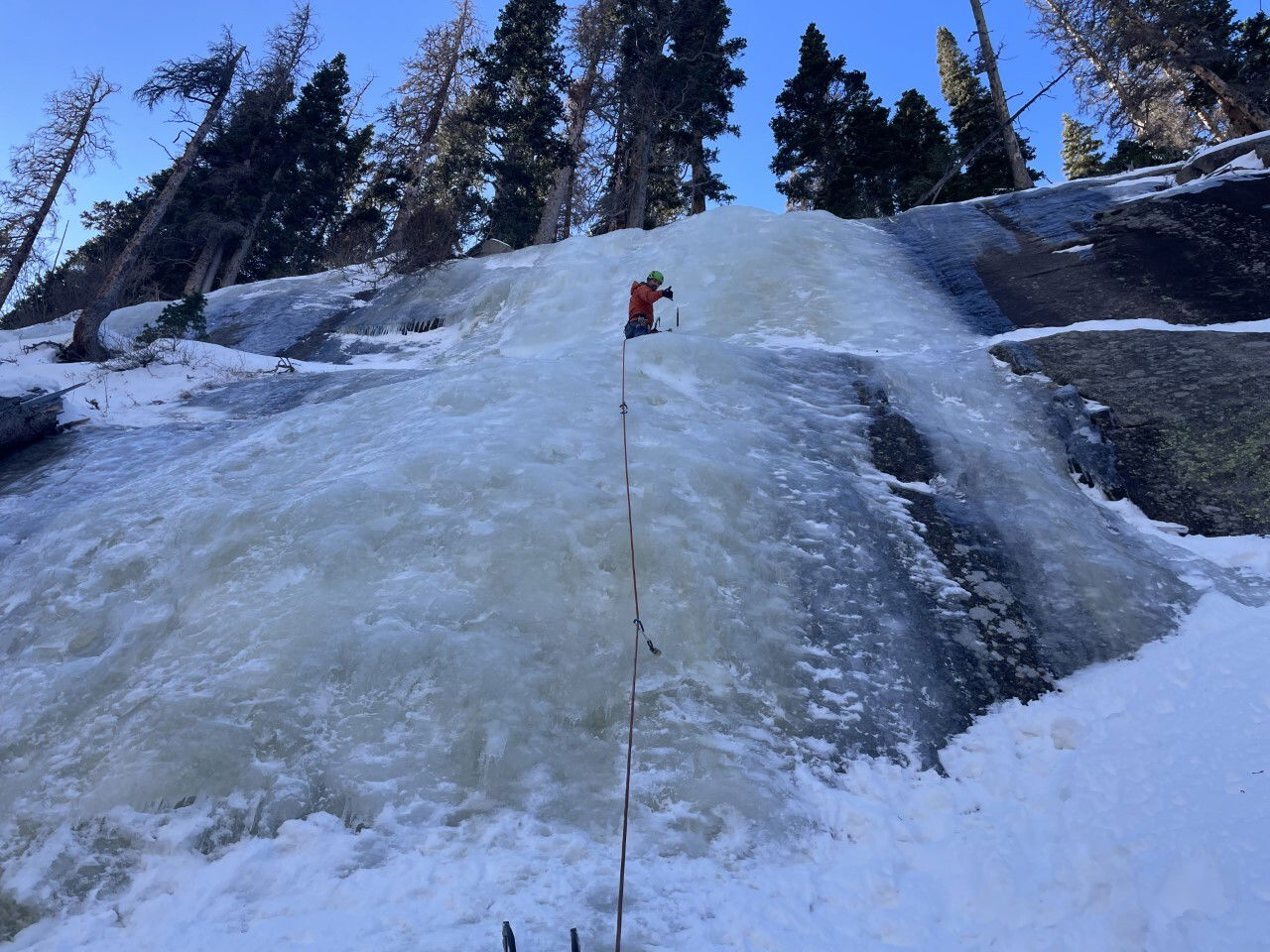 Kevin Smith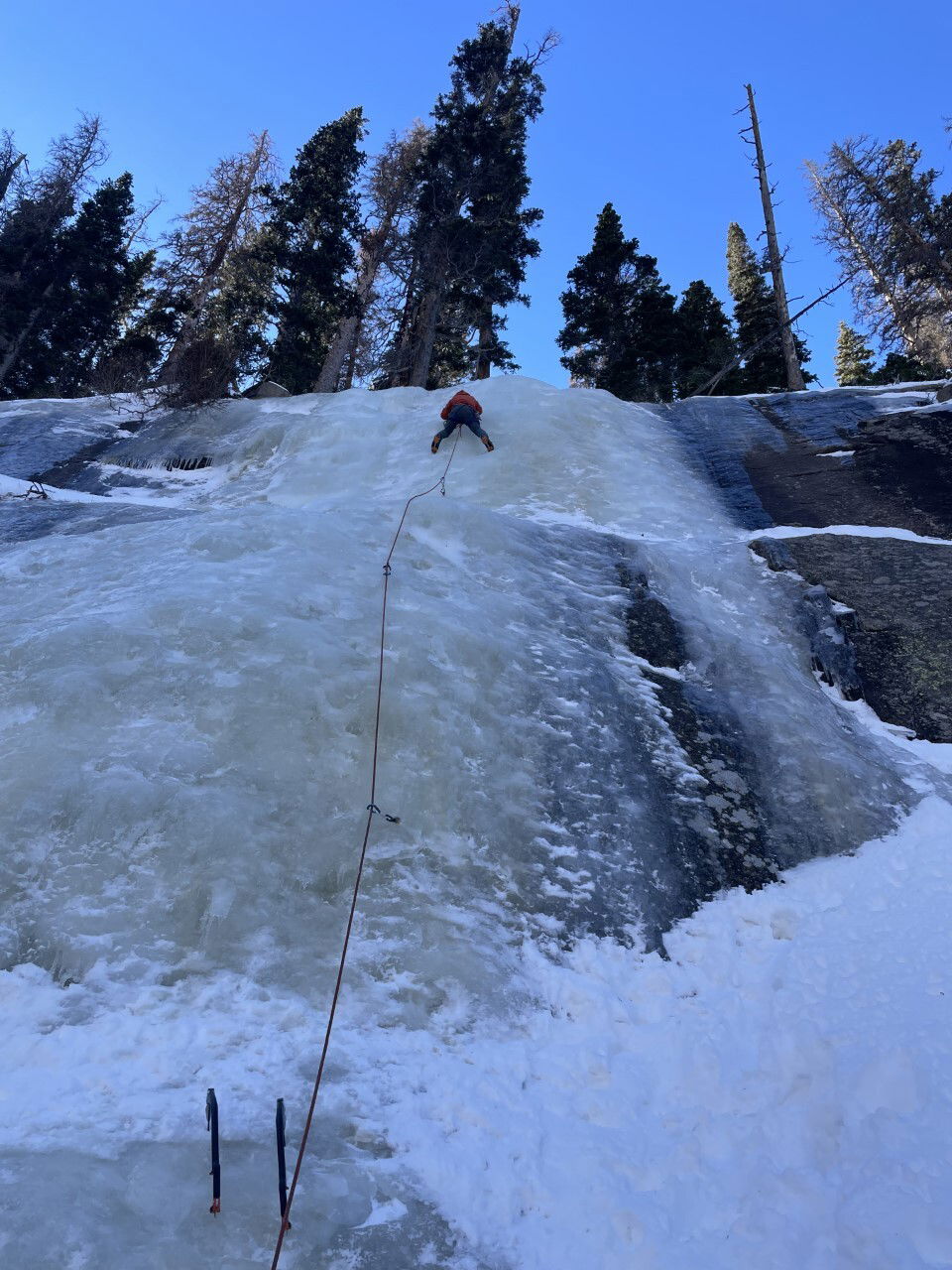 Kevin Smith
Adam Lind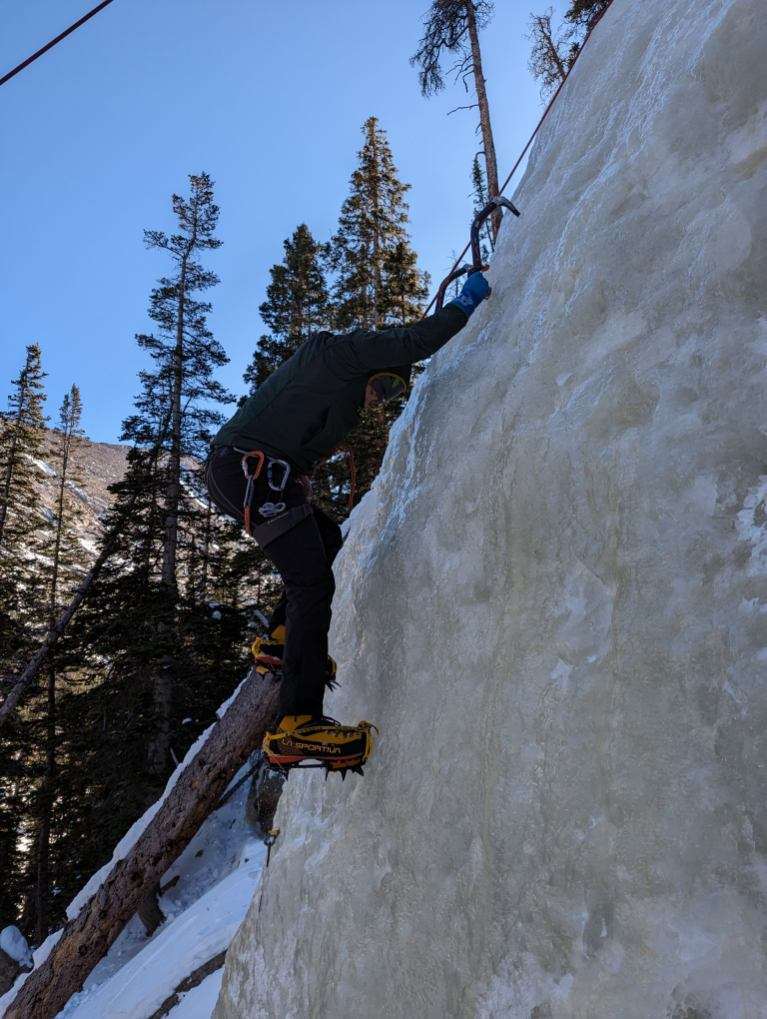 Adam Lind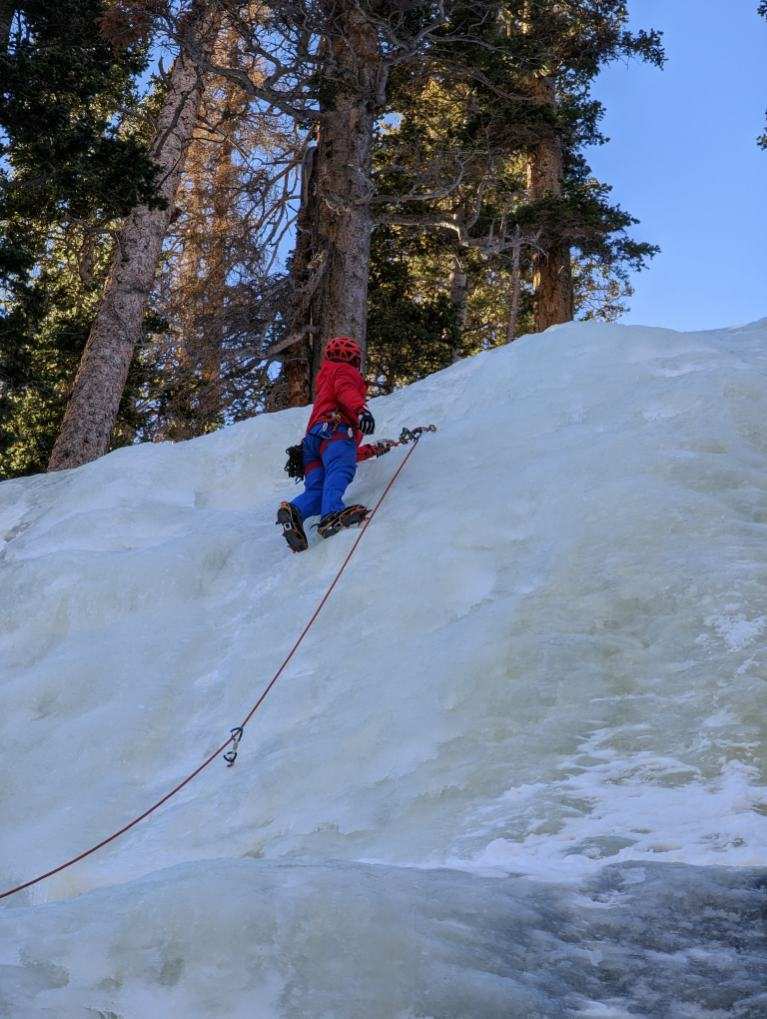 James Just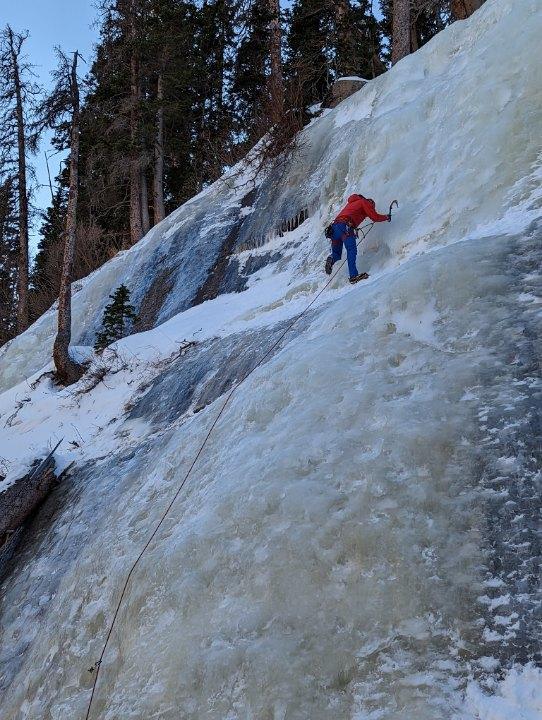 James Just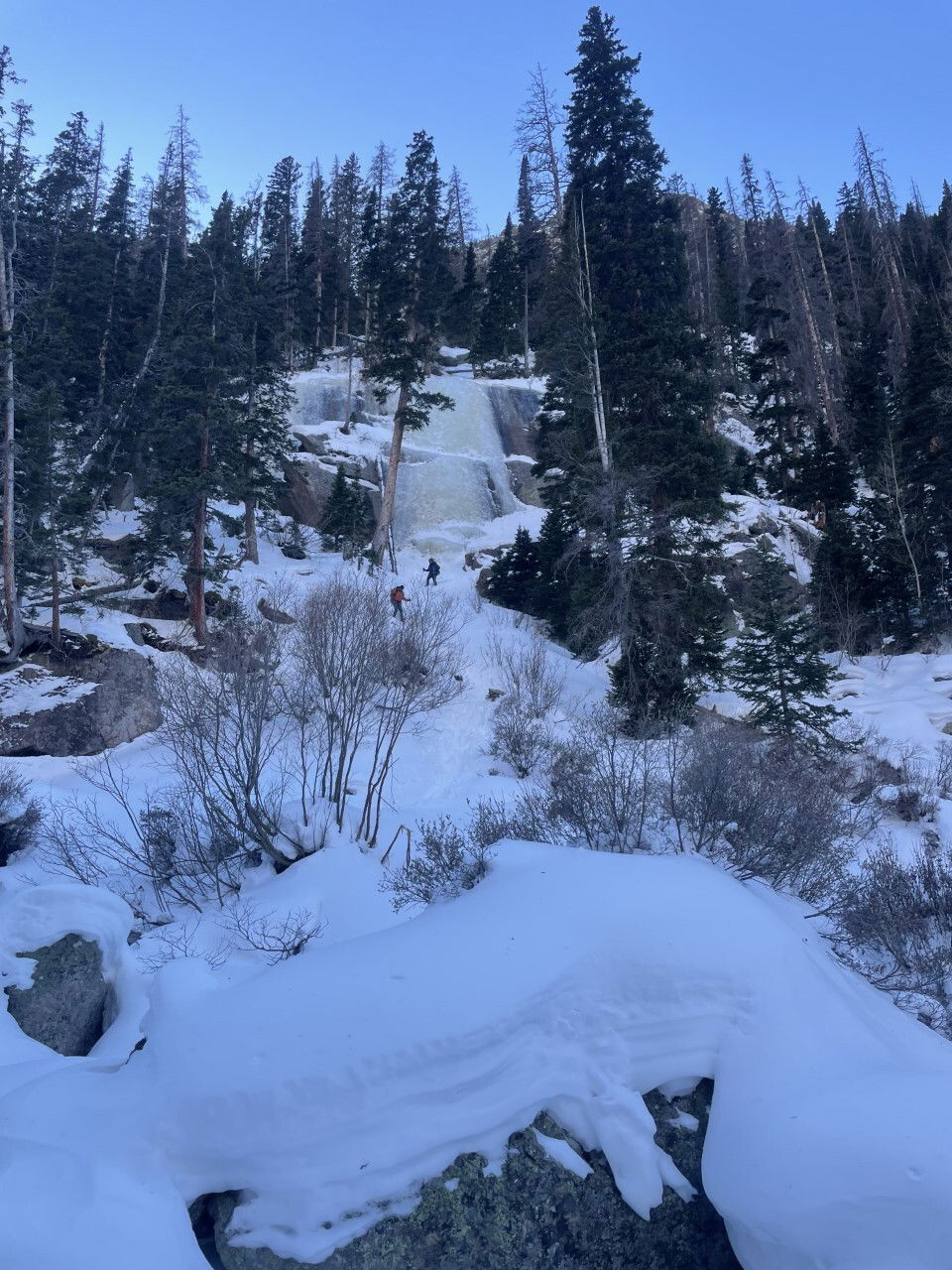 Hiking down from the ice after climbing.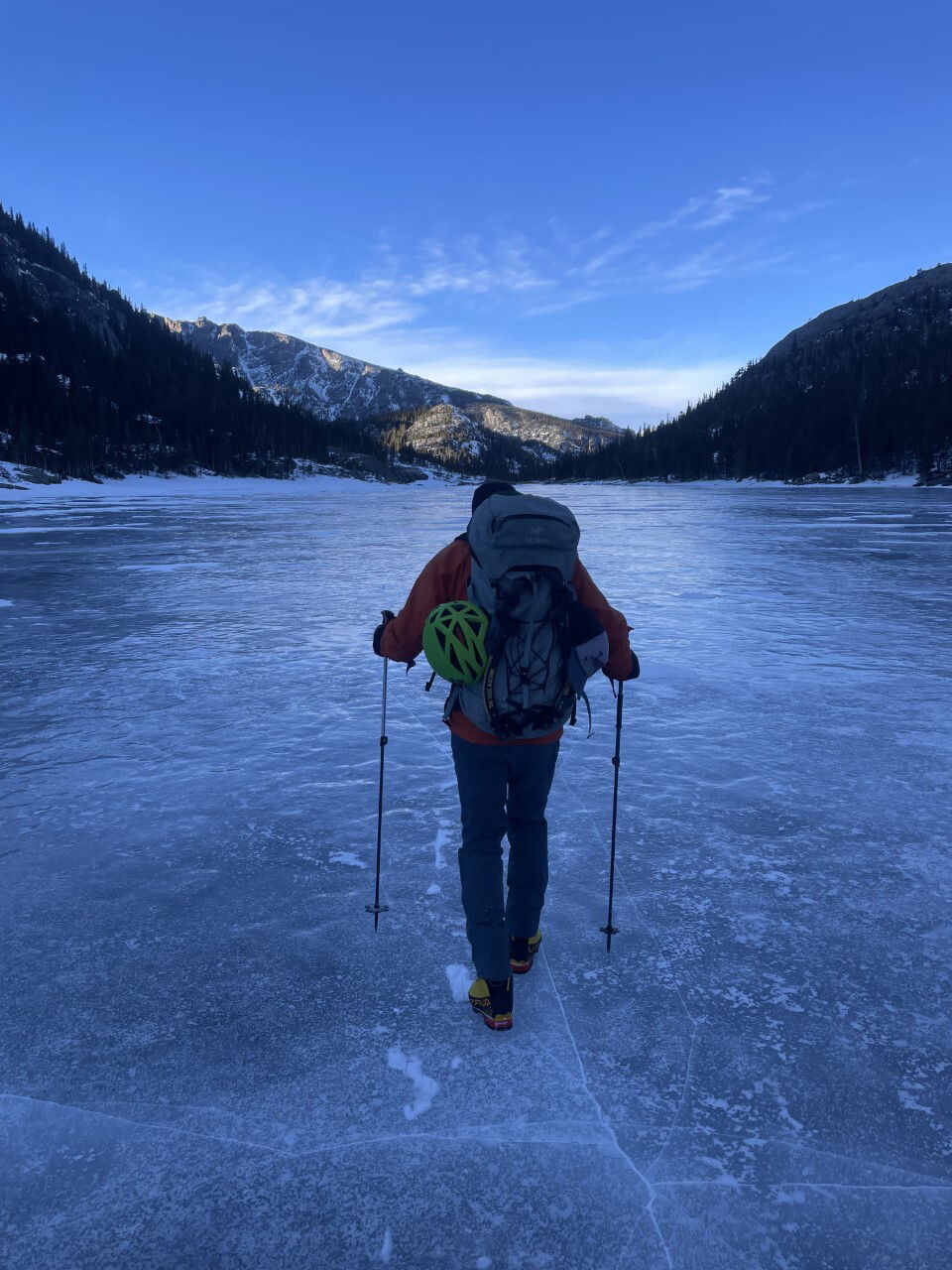 Kevin trying not to break a hip while hiking out across Mills Lake.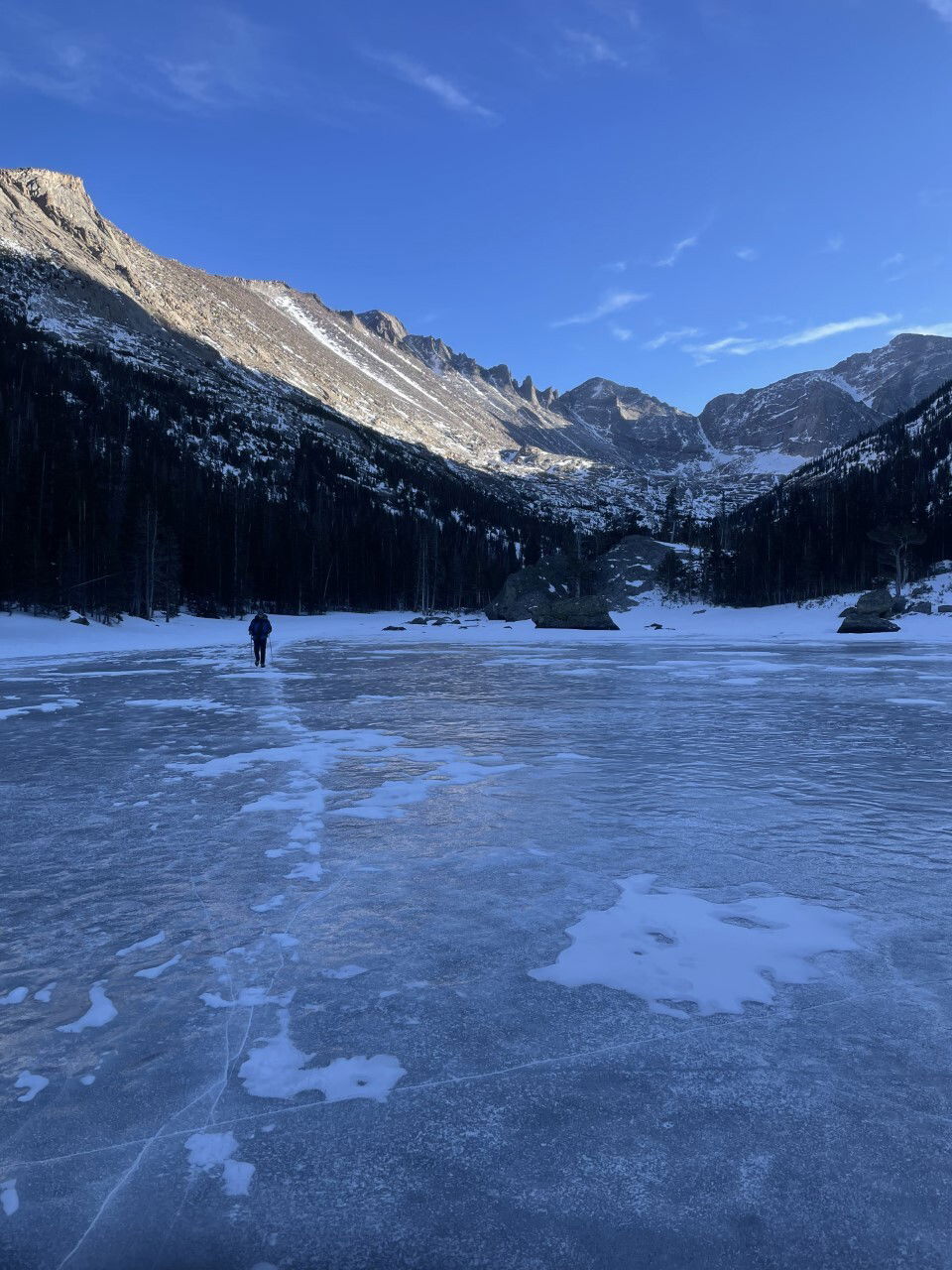 Adam was smart and had micro spikes to hike across the frozen lakes.