Statistics
Date - 02/01/2009
Elevation - 8,800'
Route - Hidden Falls
Miles - 2.0
Elevation Gain - 500'
ACME Mapper - Link
CalTopo - Link
Description
Andy and Mike were going to climb at Hidden Falls a couple of weeks ago but bailed after getting to the climb and counting over 15 people. Three top ropes were set up as another individual was leading it. They weren't interested in the cluster and simply went for a hike. We tried again on a Sunday and departed a bit earlier. We left the trailhead shortly after 6:30 and had Hidden Falls to ourselves all morning long. As we hiked out around 11:30, there were two other parties totaling five people on the approach.
As suspected, the ice was pretty beat out so I decided to attempt to lead it. I climbed the far right side of the column until two-thirds of the way up where I traversed further to the center. I felt pretty good on the entire lead, although I may have rushed it slightly. I had a foot placement slip off at one point too; however, my picks and other crampon were solid and I didn't get sketched out. Despite being fairly beat out and hooking on several occasions, the ice was somewhat brittle and definitely kept my attention. After slinging a large tree, I brought Andy up then we proceeded to build an extended top-rope anchor. We rappelled off and then climbed several laps. We even put in a directional anchor on the bolts in the cave and climbed the mixed route to the far left. It was a fun and quiet day at Hidden Falls. We hiked out, had a beer, and drove home to watch the Super Bowl.
Photos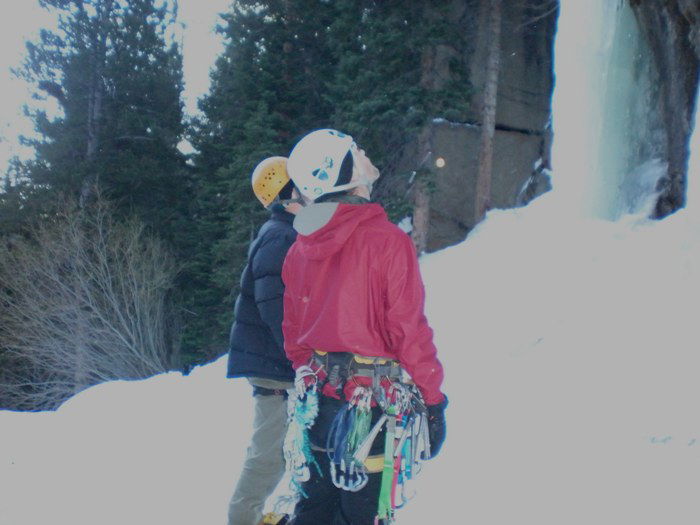 Viewing the route.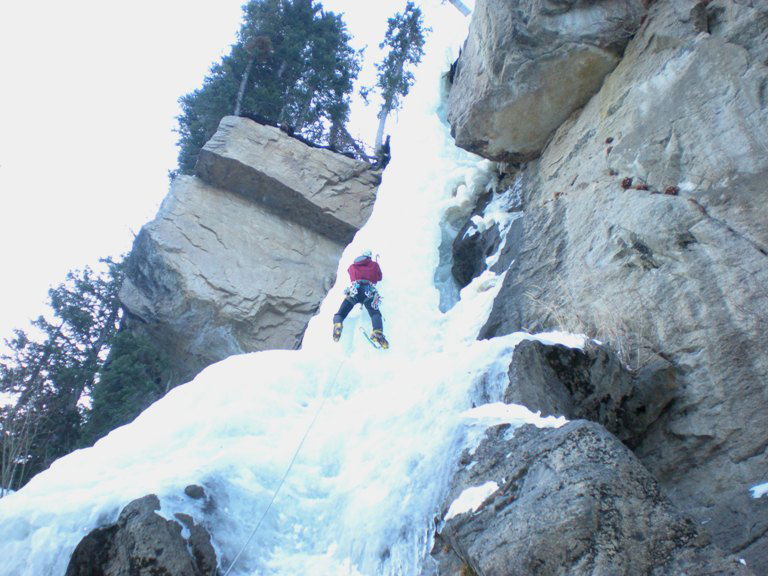 James leading Hidden Falls.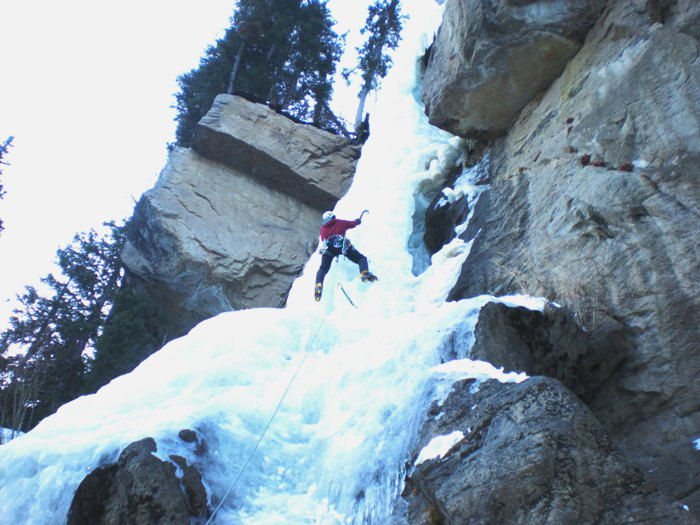 James leading Hidden Falls.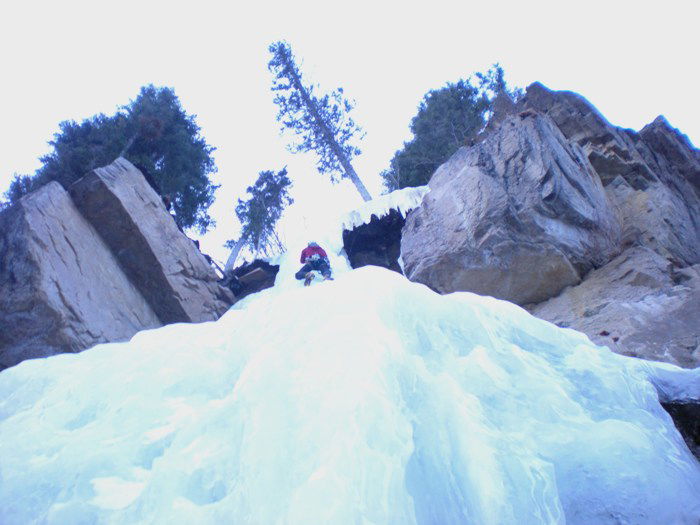 James leading Hidden Falls.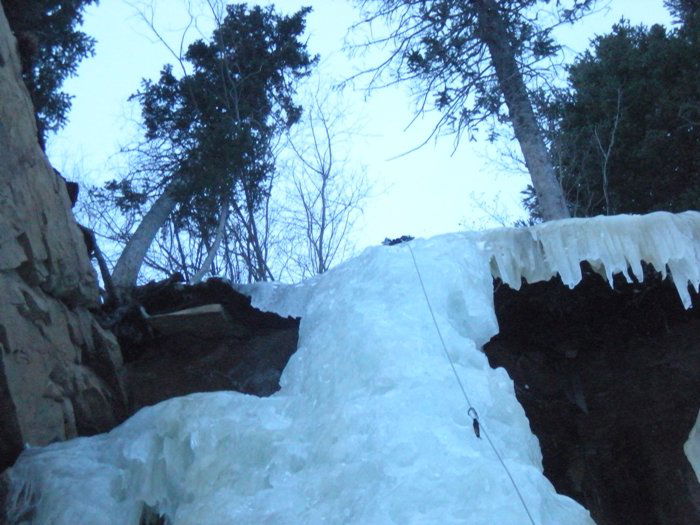 James leading Hidden Falls.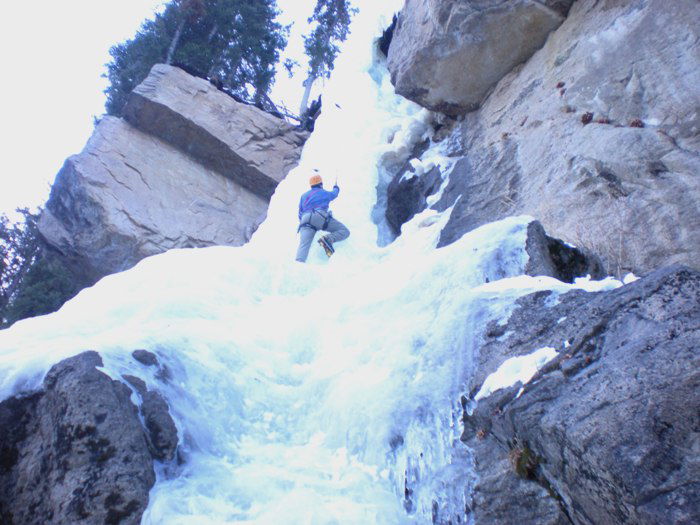 Andy
Andy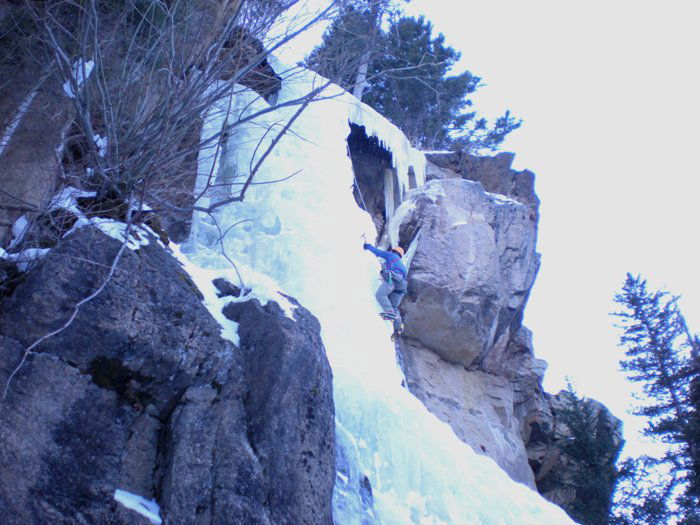 Andy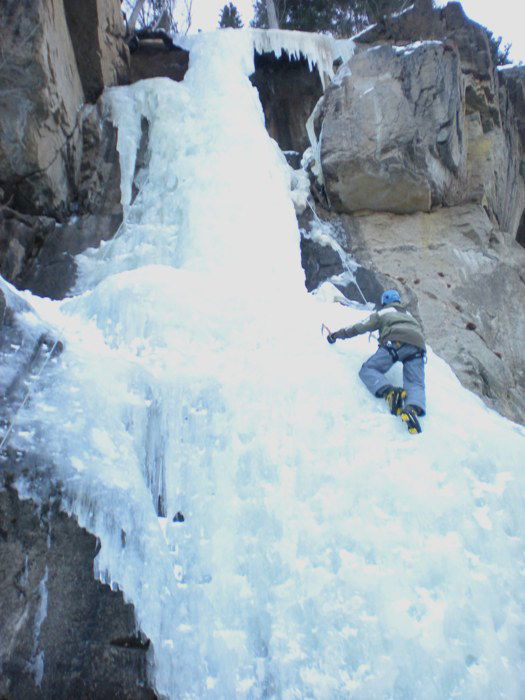 Mike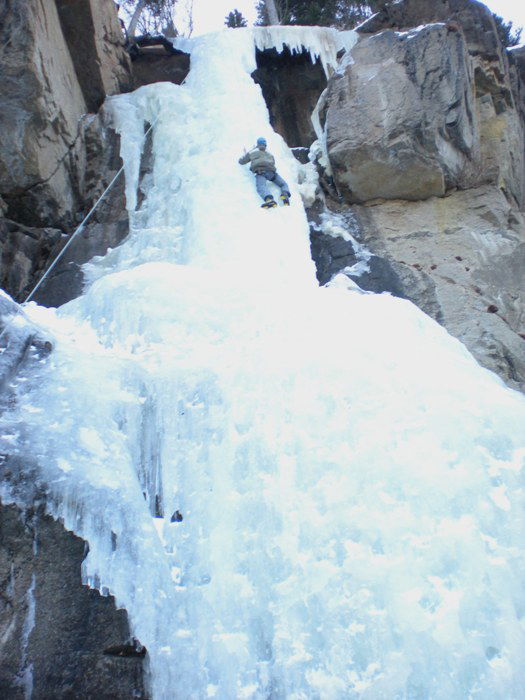 Mike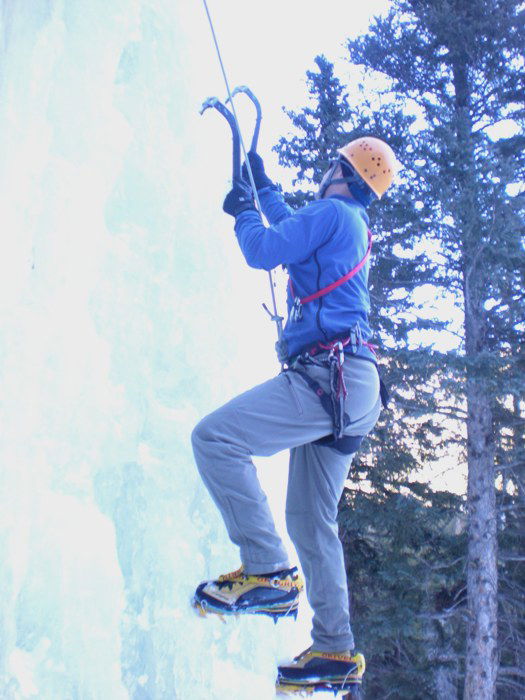 Andy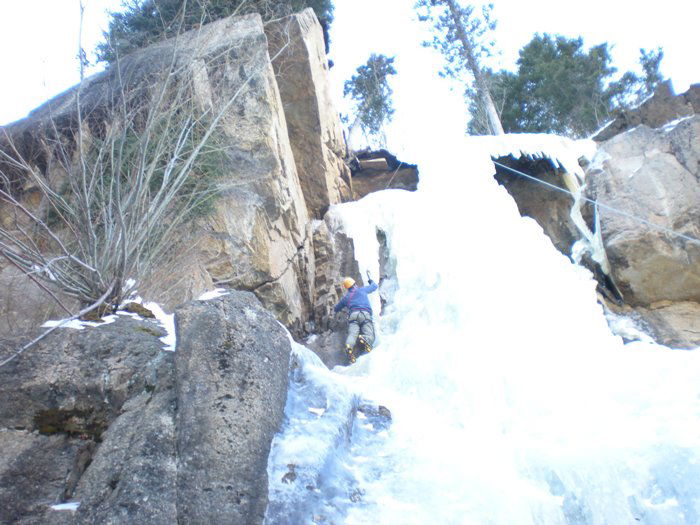 Andy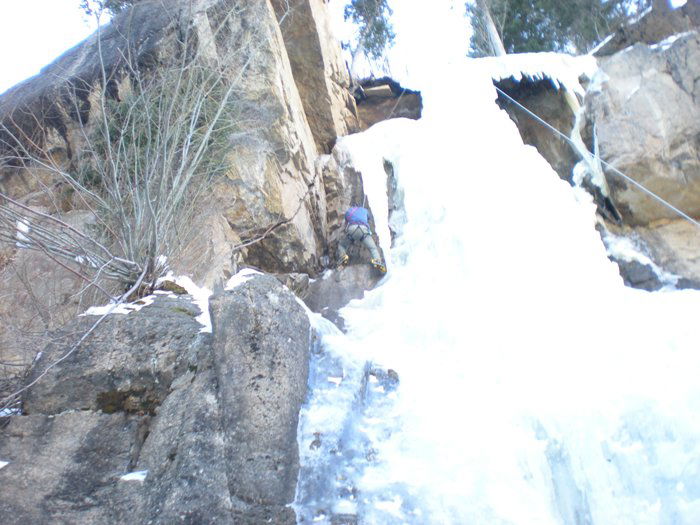 Andy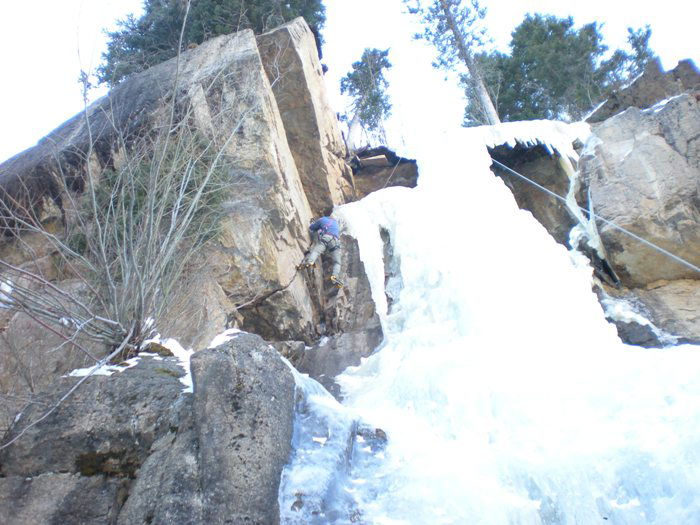 Andy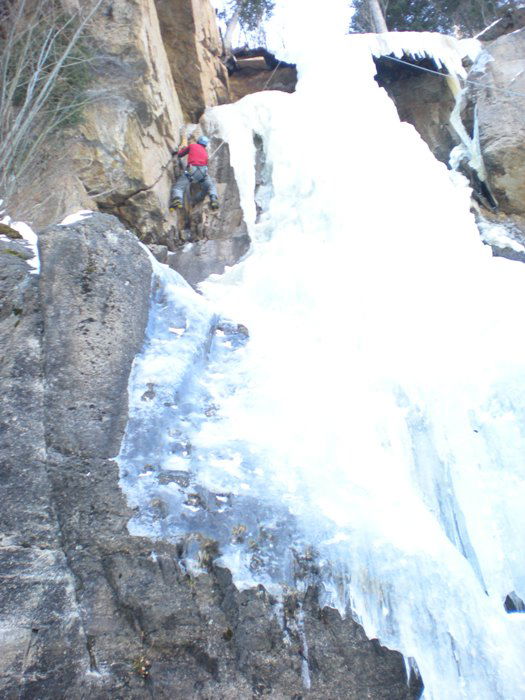 Mike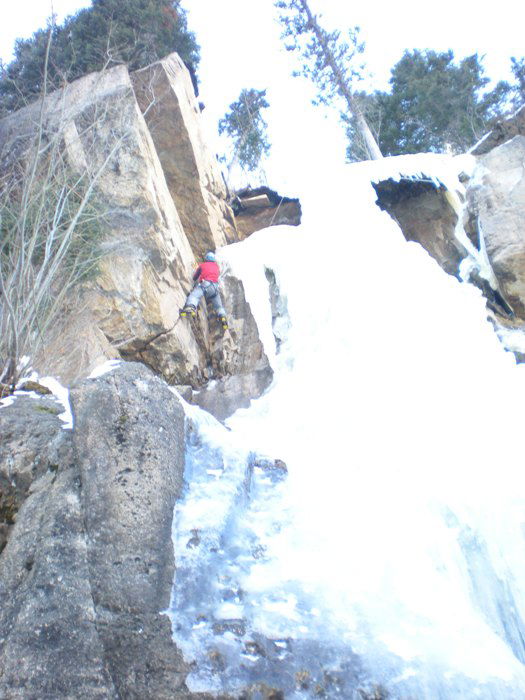 Mike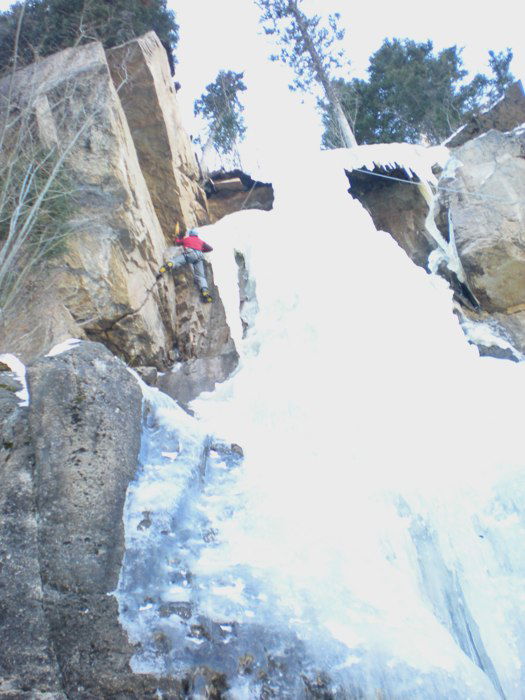 Mike